At A Glance
Part of the Museum Without Walls: AUDIO program

Weighs 35,000 pounds

Is one of seven sculptures named for Native American Indian tribes

A Chinese influence can be noted in the central knot shape and brilliant red color
An innovator in the use of industrial materials, Mark di Suvero describes his monumental sculptures as "paintings in three dimensions with the crane as my paintbrush."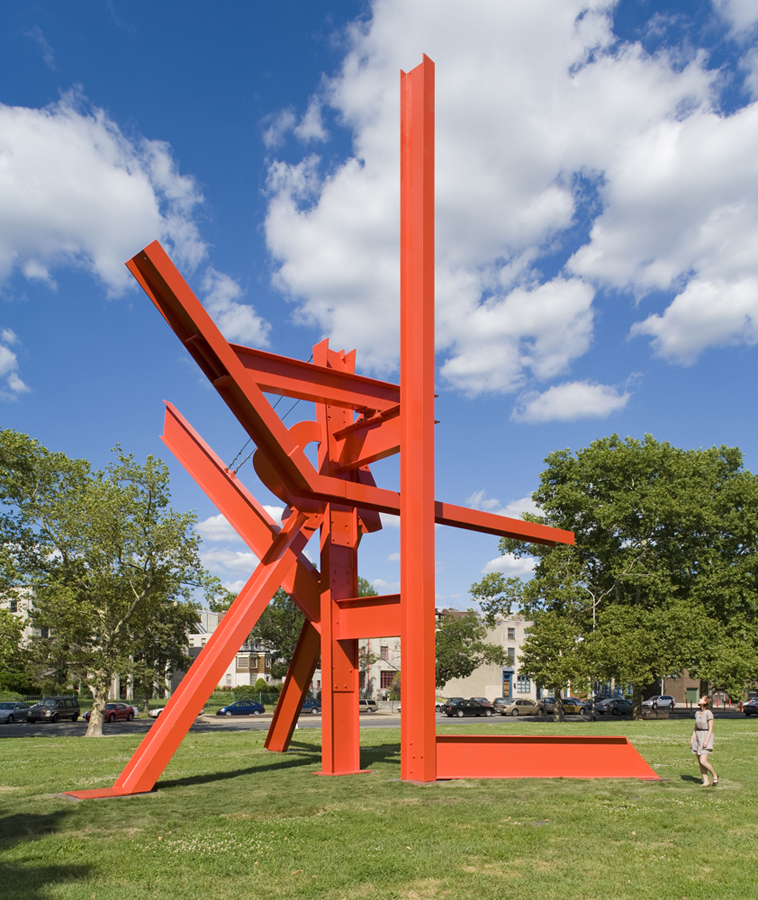 His 40-foot-high painted steel Iroquois has a robust energy and physical presence, which appeals to a wide audience.
The abstract sculpture is formed from painted steel I-beams, which are emblematic of the artist's use of industrial materials. A Chinese influence can be noted in the central knot shape and brilliant red color of the sculpture. Iroquois also has a characteristic kinetic element at its top. The open shapes invite public interaction and viewing from multiple angles. The artist has named seven sculptures for Native American Indian tribes: Mohican, Sioux, Shoshone, Miwok, Navajo, Catawba, and Iroquois.
Iroquois was acquired by the Fairmount Park Art Association (now the Association for Public Art) in 2007 with the support of art patron and humanitarian David N. Pincus, on the occasion of his eightieth birthday.
In spring 2022, the Association for Public Art temporarily removed Iroquois for a major conservation restoration. The sculpture was carefully disassembled, stripped, cleaned and repainted, and returned to the Parkway in September 2022 as part of the Association's 150th anniversary celebration. Learn more about the restoration ››
RESOURCES:

Voices heard in the program:
Mark di Suvero is internationally recognized as a key figure in the development of postwar American sculpture.
Lowell McKegney (1948-2011) was sculptor Mark di Suvero's installation supervisor and longtime friend.
Segment Producer: Lu Olkowski
A program of the Association for Public Art (formerly the Fairmount Park Art Association), Museum Without Walls: AUDIO is an innovative and accessible outdoor sculpture audio program for Philadelphia's preeminent collection of public art.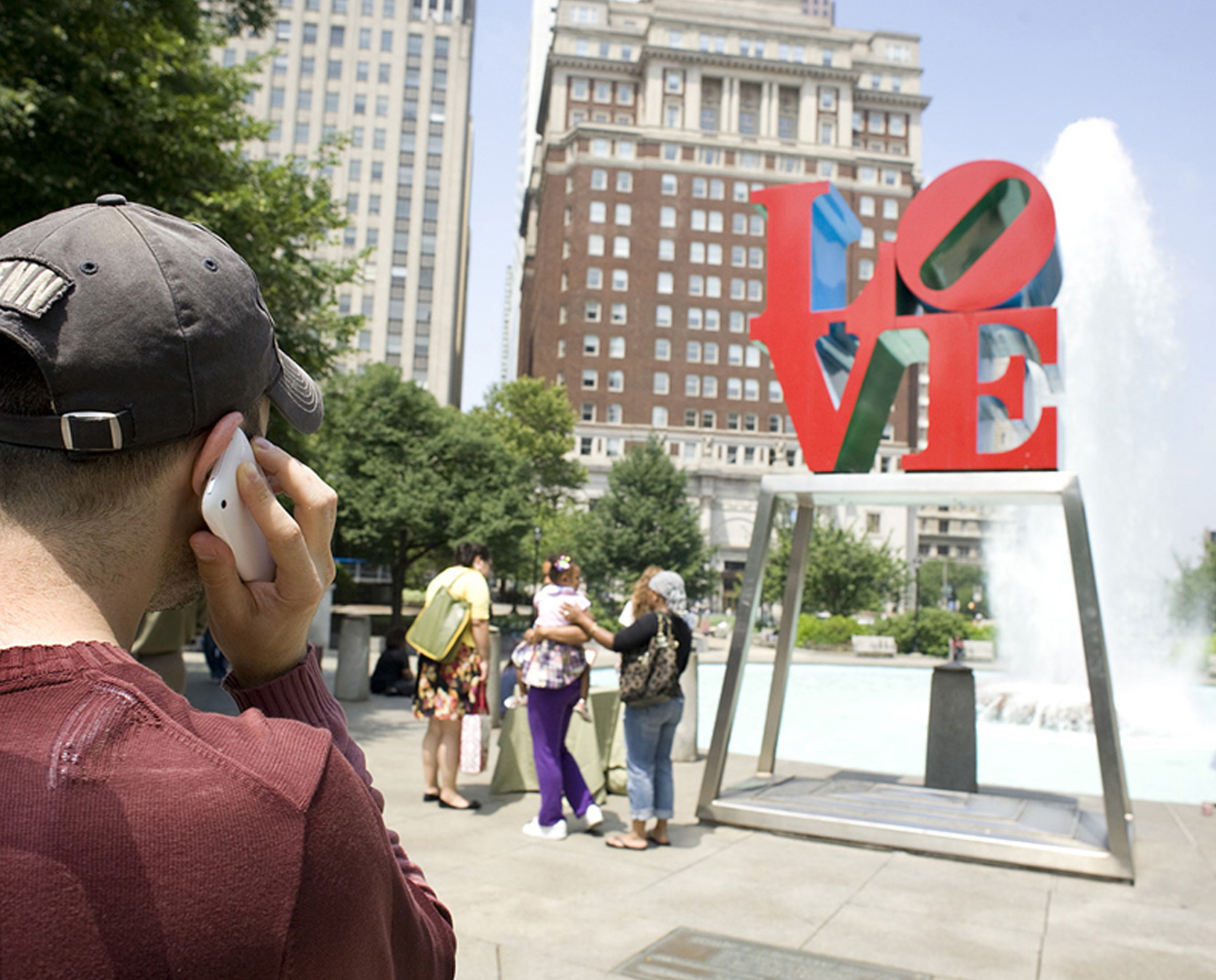 A "multi-platform" interactive audio experience – available for free by cell phone, mobile app, or on our website – Museum Without Walls: AUDIO offers the unique histories that are not typically expressed on outdoor permanent signage.
Unlike audio tours that have a single authoritative guide or narrator, each speaker featured in Museum Without Walls: AUDIO is an "authentic voice" – someone who is connected to the sculpture by knowledge, experience, or affiliation.
Over 150 unique voices are featured, including artists, educators, scientists, writers, curators, civic leaders, and historians.
This artwork is part of the Along the Benjamin Franklin Parkway tour, and the Around the Philadelphia Museum of Art tour.