Looking for some fun for kids? Enjoy these printable outdoor sculpture activity pages from the Association for Public Art (aPA). This introduction to Philadelphia's "Museum Without Walls" features mazes, connect the dots, drawing prompts, and more! Children are invited to think about public art in new ways and make their own creations at home. (Illustrations by Megan Bux)
The Art of Words
LOVE (1976) by Robert Indiana (1928-2018)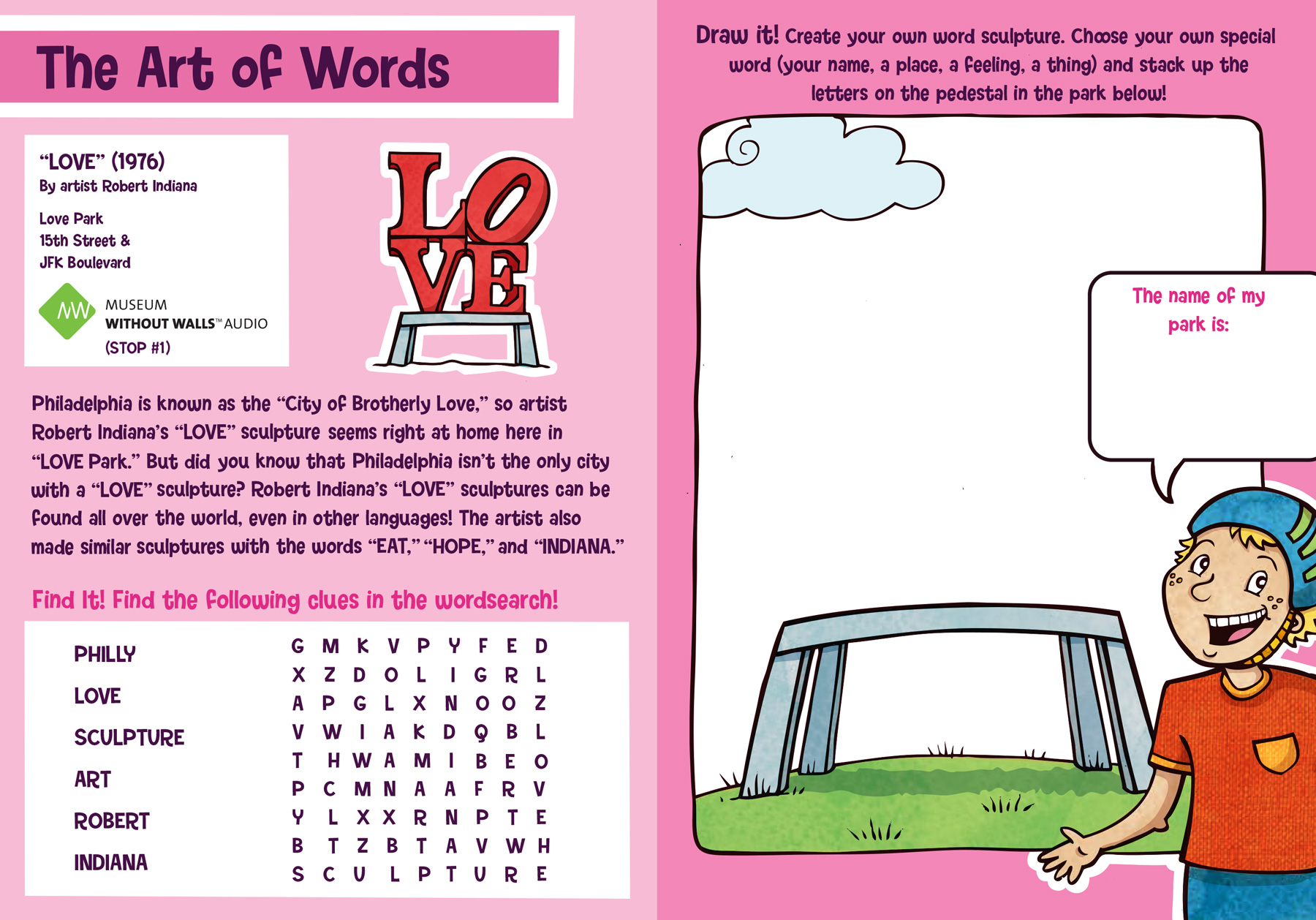 Hear artist Robert Indiana talk about his LOVE and AMOR sculptures, which are installed near each other on the Benjamin Franklin Parkway.
LOVE VIDEO ››  |  AMOR VIDEO (available in Spanish) ››
When is a "Swann" Not a Swan?
Swann Memorial Fountain (1924) by Alexander Stirling Calder (1870-1945)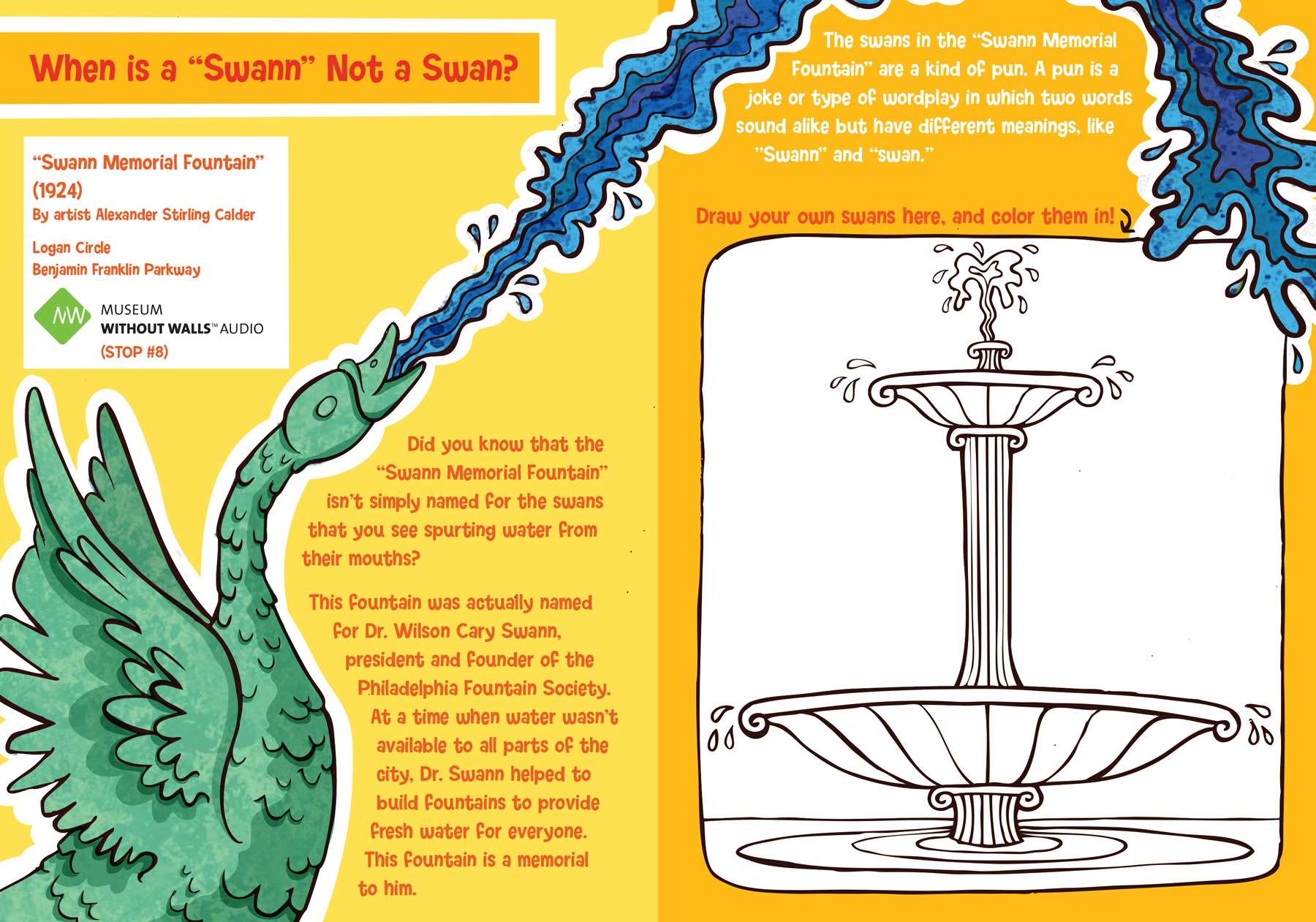 Did you know? There are three generations of Calders in Philadelphia – grandfather, father and son were all famous artists – and they each have artworks on the Benjamin Franklin Parkway. Learn more ››
Start With the Bone
Deinonychus (1987) by Kent Ullberg (1945- )
Joseph Leidy (1907) by Samuel Murray (1870-1941)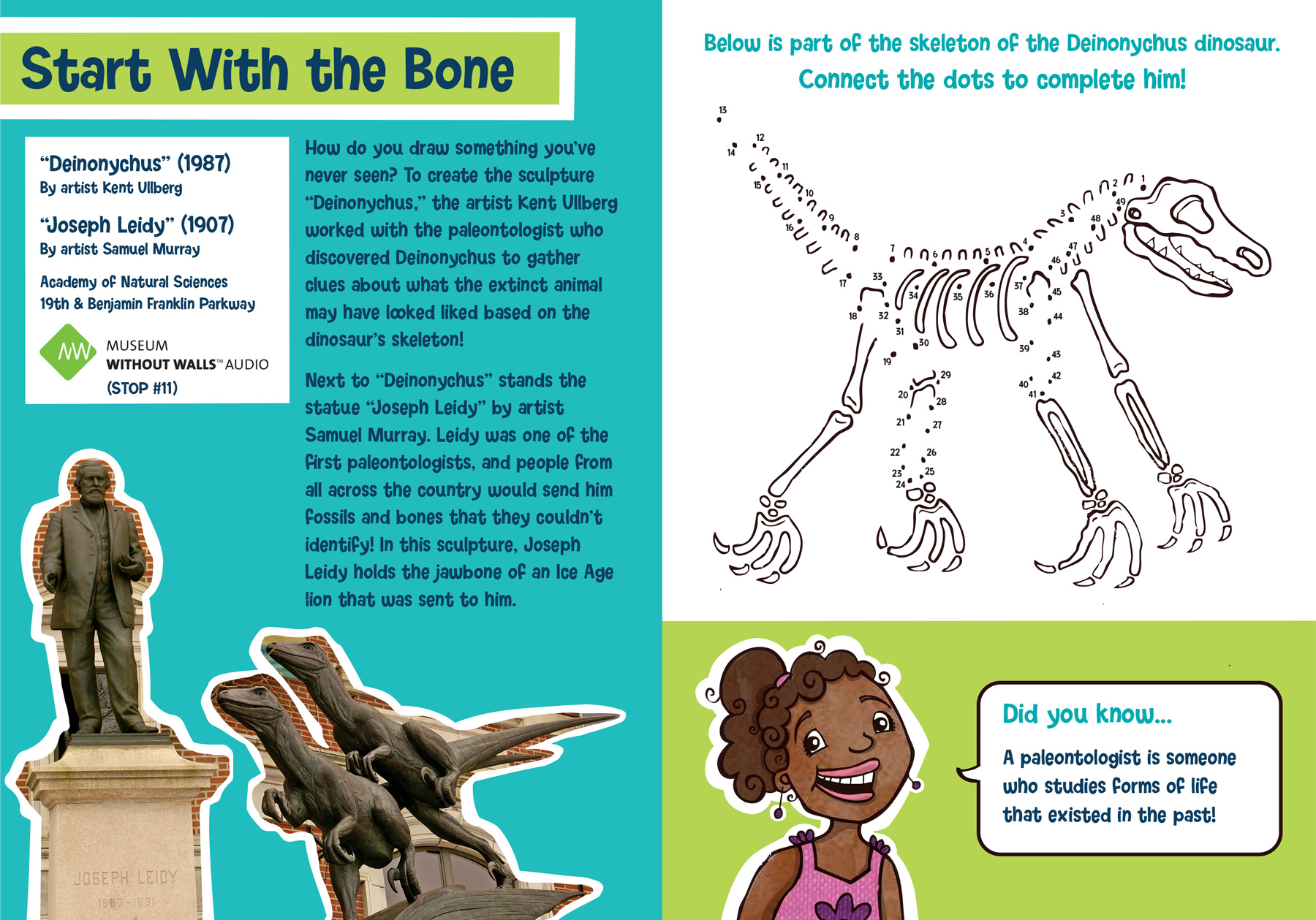 Hear artist Kent Ullberg talk about his Deinonychus sculpture and the statue of paleontologist Joseph Leidy nearby. These artworks greet visitors at the Academy of Natural Sciences on the Benjamin Franklin Parkway. VIDEO ››
Pride and Portraiture
All Wars Memorial to Colored Soldiers and Sailors (1934) by J. Otto Schweizer (1863-1955)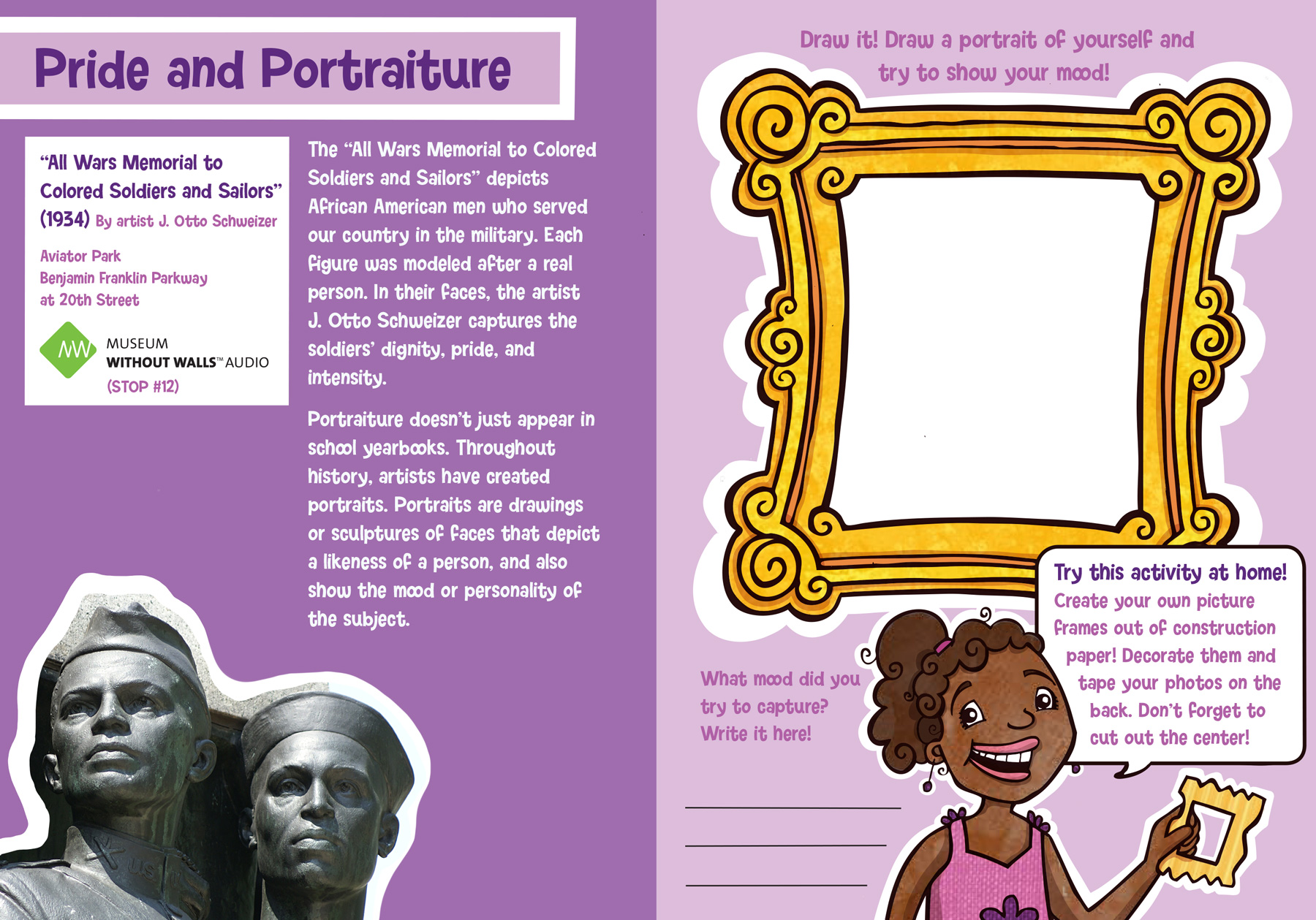 The All Wars Memorial was installed in a remote area of Fairmount Park, but it was moved to a much more visible site on the Benjamin Franklin Parkway decades later. VIDEO ››
Navigating the Central Knot
Iroquois (1983-1999) by Mark di Suvero (1933-)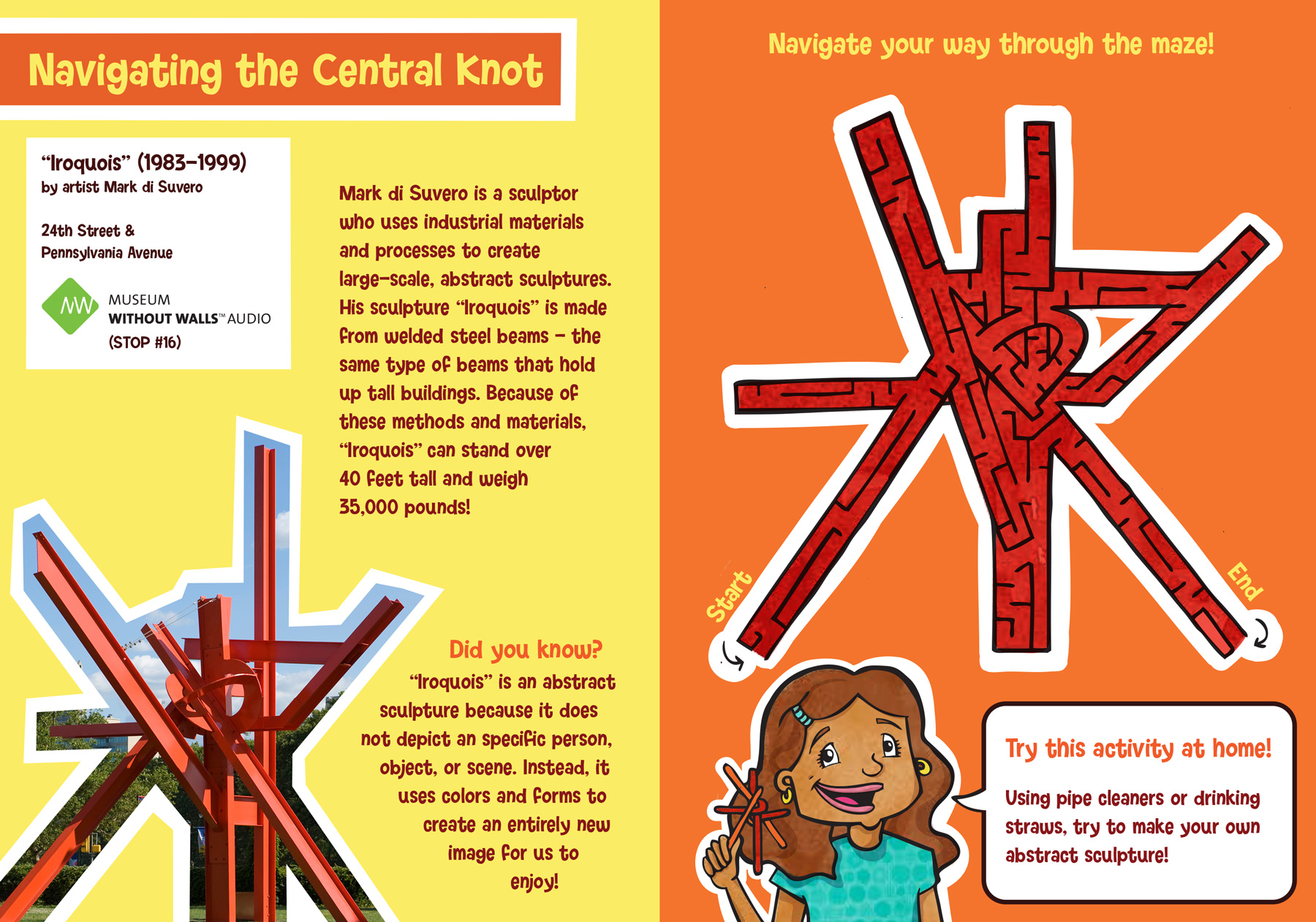 Did you know? Artist Mark di Suvero plays the vibraphone. Hear him play the instrument and talk about his Iroquois sculpture. VIDEO ››
What is The Thinker Thinking?
The Thinker (1902-04, cast 1919) by Auguste Rodin (1840-1917)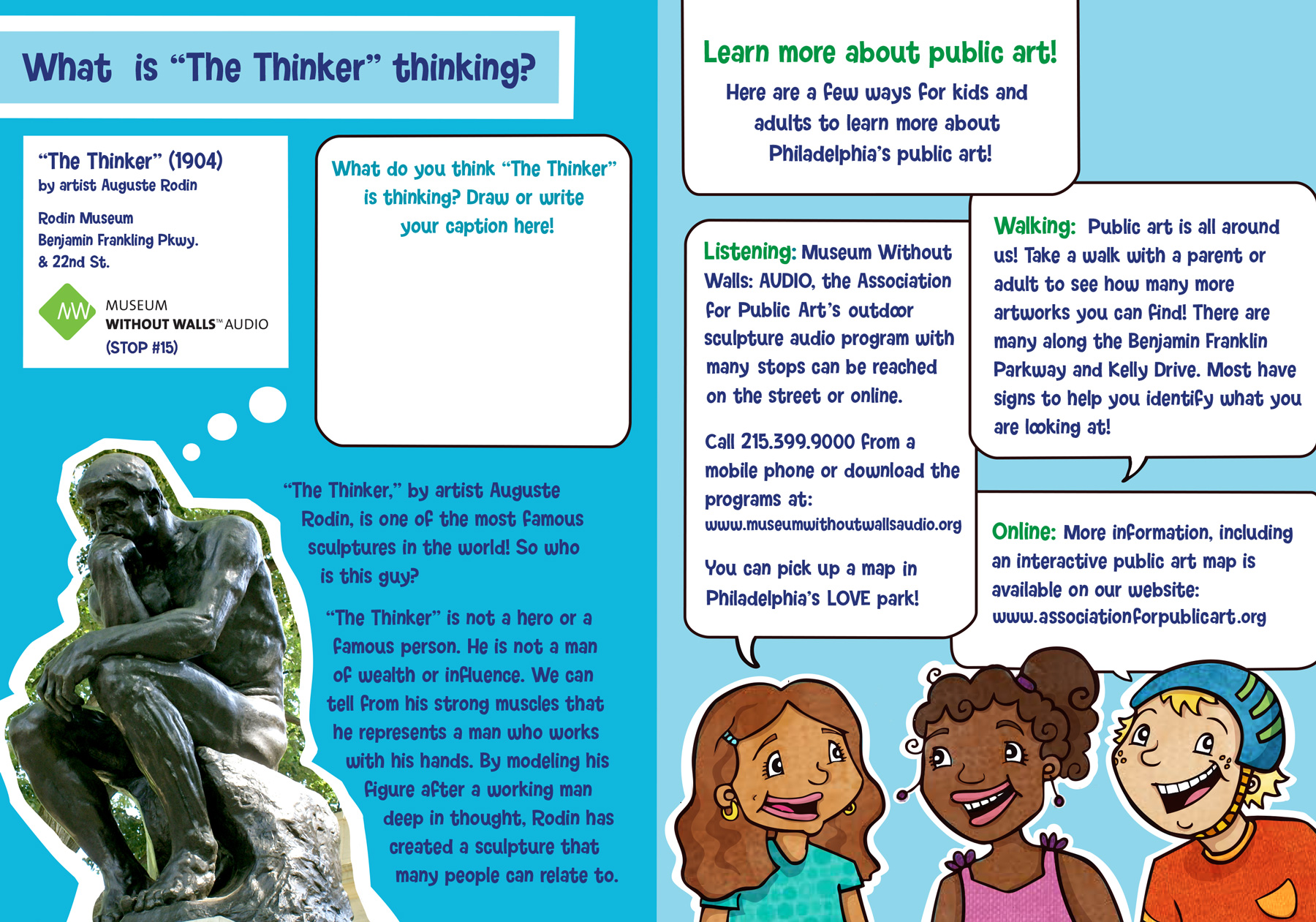 Did you know? Artist Auguste Rodin originally created The Thinker for another one of his famous works, The Gates of Hell. You can find both sculptures in front of the Rodin Museum on the Benjamin Franklin Parkway. Learn more ››
These activity pages are a project of the Association for Public Art (aPA) in cooperation with the Office of Arts, Culture and the Creative Economy (OACCE). Original support provided by PNC Arts Alive.

Listen to our Museum Without Walls: AUDIO programs to learn more about these artworks! To access the audios, find the sculptures in our online gallery or call 215-399-9000 and enter the stop number on this map.