At A Glance
Part of the Museum Without Walls: AUDIO program

The larger version of The Thinker was exhibited in Paris in 1904

When artist Auguste Rodin's wife died in 1917, he had a cast of the sculpture placed on her grave

Rodin was buried at the same site a few months later

Philadelphia's version of The Thinker is installed in front of a façade that replicates the arrangement at Rodin's tomb
When his wife died in 1917, he had a cast of "The Thinker" placed on her grave at Meudon…
The large version of The Thinker was exhibited in Paris in 1904, to so much acclaim that funds were raised to purchase it for the city. This was a time of great social and political turmoil in France, and when the sculpture was installed in front of the Panthéon in 1906, Rodin interpreted it as a "social symbol" magnifying "the fertile thought of those humble people of the soil who are nevertheless producers of powerful energies." In the years thereafter, it may have acquired other meanings for him as well. When his wife died in 1917, he had a cast of The Thinker placed on her grave at Meudon, in front of the ruined façade of an old chateau that Rodin had purchased and installed there. At the same site Rodin himself was buried a few months later.
Philadelphia's Thinker is a cast of the 1902–1904 version. It was installed for the opening of the Rodin Museum in 1929, in front of a façade that replicates the one at Meudon, so that together the sculpture and façade match the arrangement at Rodin's tomb.
Adapted from Public Art in Philadelphia by Penny Balkin Bach (Temple University Press, Philadelphia, 1992).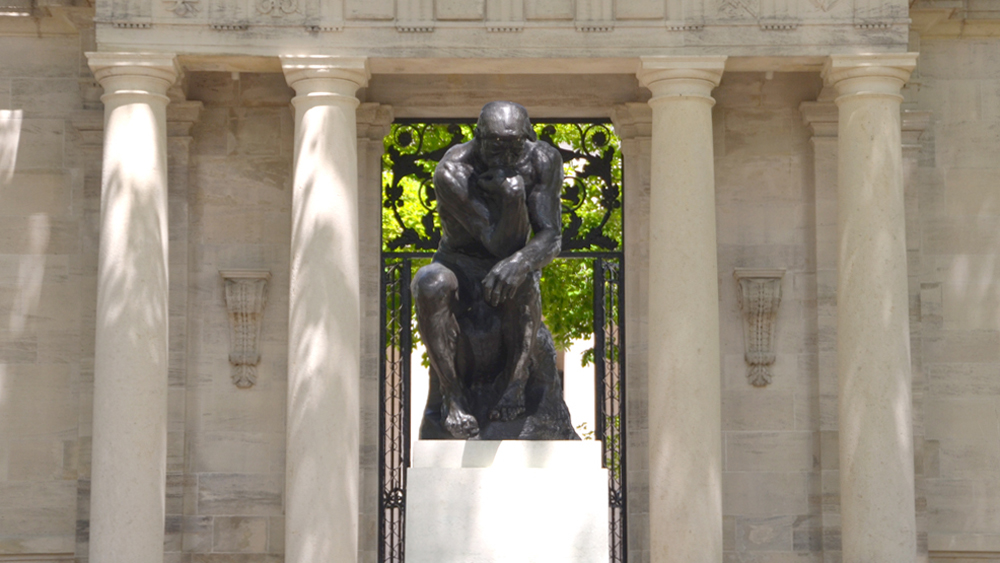 RESOURCES

Voices heard in the program:
Mark di Suvero is a renowned sculptor who was deeply influenced by the work of Rodin.
Joseph J. Rishel (1940-2020) was the longtime curator of European art at the Philadelphia Museum of Art, as well as curator of the Rodin Museum.
Segment Producer: Lu Olkowski
A program of the Association for Public Art (formerly the Fairmount Park Art Association), Museum Without Walls: AUDIO is an innovative and accessible outdoor sculpture audio program for Philadelphia's preeminent collection of public art.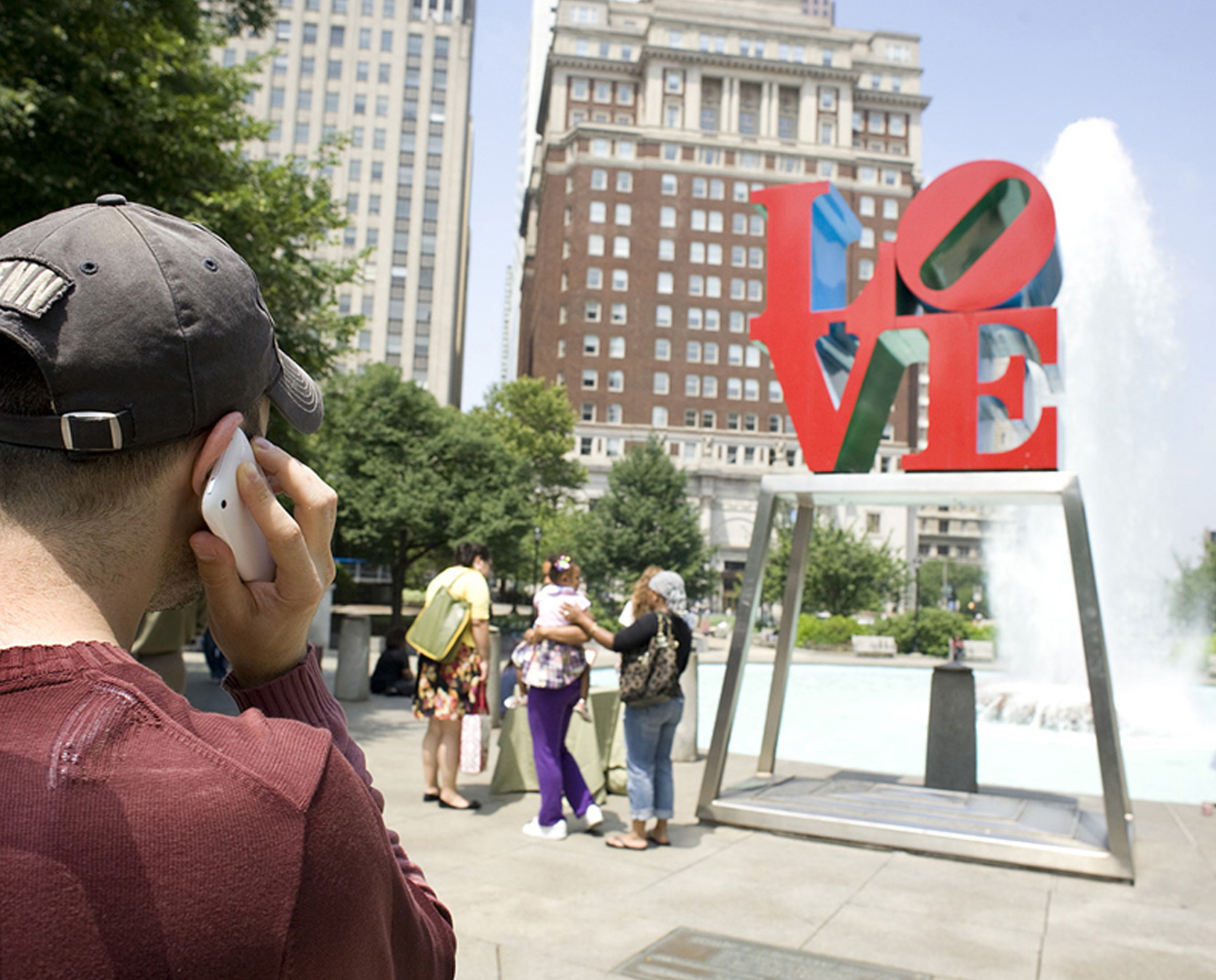 A "multi-platform" interactive audio experience – available for free by cell phone, mobile app, audio download, or on the web – Museum Without Walls: AUDIO offers the unique histories that are not typically expressed on outdoor permanent signage.
Unlike audio tours that have a single authoritative guide or narrator, each speaker featured in Museum Without Walls: AUDIO is an "authentic voice" – someone who is connected to the sculpture by knowledge, experience, or affiliation. Over 150 unique voices are featured, including artists, educators, scientists, writers, curators, civic leaders, and historians.
This artwork is part of the Along the Benjamin Franklin Parkway tour