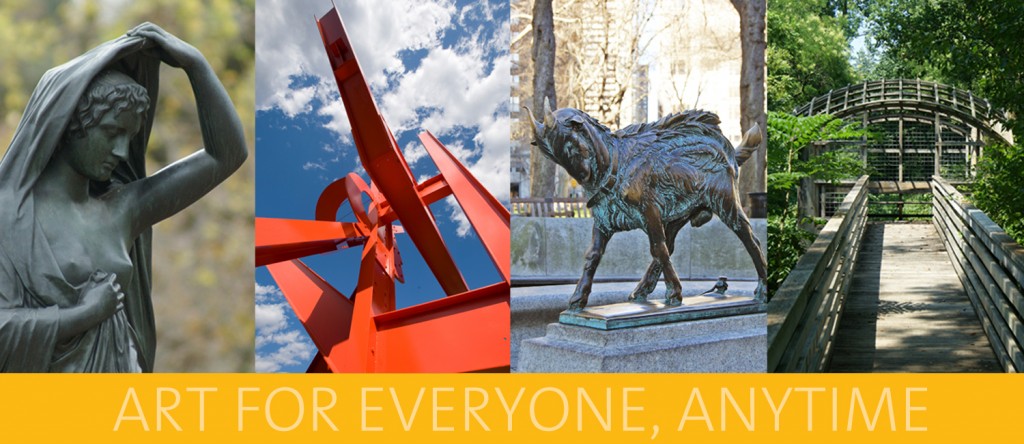 The Association for Public Art (aPA, formerly the Fairmount Park Art Association) was established in 1872 and is the nation's first private, nonprofit civic organization dedicated to creating a "museum without walls" by integrating public art and urban design.
The Association for Public Art carries out its multiple objectives to commission, preserve, interpret, and promote public art in Philadelphia through exemplary and innovative programs and advocacy efforts.
By engaging diverse segments of the community, the aPA seeks to respond to the conditions of our time, creating a legacy and maintaining a heritage for future generations, while promoting Philadelphia as a premier city for public art.