At A Glance
Part of the Museum Without Walls: AUDIO program

The artist worked closely with John Ostrom, the Yale Professor who discovered Deinonychus in 1964

This sculpture is the first full-size reconstruction of the 100-million-year-old Deinonychus

The individual figures are sculpted 50% larger than life

Commissioned by the Academy of Natural Sciences to commemorate the institution's 175th anniversary
Deinonychus ("terrible claw") was a swift meat-eating dinosaur from the Cretaceous period. This sculpture is the first full-size reconstruction of the 100-million-year-old Deinonychus, and it is believed to be the world's first monumental work of sculptural art using dinosaurs. Artist Kent Ullberg of Stockholm, Sweden and Corpus Christi, Texas worked closely with John Ostrom, the Yale Professor who discovered Deinonychus in Montana in 1964, to ensure that his sculpture accurately reflected paleontological thinking about the dinosaur. The individual figures – two nimble bronze specimens, balanced on a claw-like form – are sculpted 50% larger than life.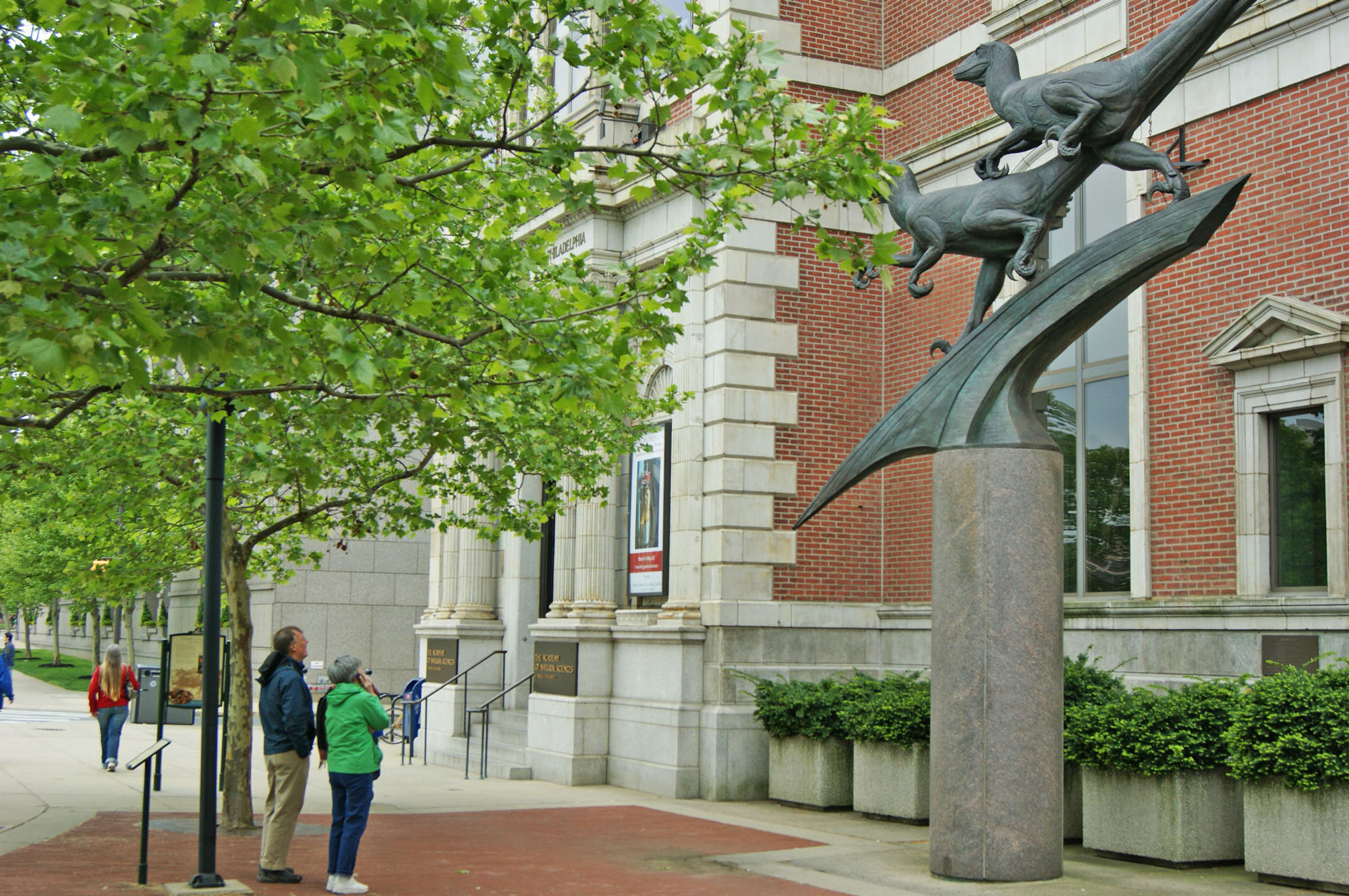 Deinonychus was commissioned by a long-time, anonymous friend of The Academy of Natural Sciences to commemorate the institution's 175th anniversary and its historic and contemporary work in paleontology. The artwork was installed and dedicated at the Logan Square entrance of The Academy of Natural Sciences in April 1987.
RESOURCES

Voices heard in the program:
Dr. Edward B. Daeschler is Curator of Vertebrate Zoology and Paleontology at The Academy of Natural Sciences.
Kent Ullberg is a sculptor and curator of natural history who created Deinonychus.
Dr. Leonard Warren is the author of the biography Joseph Leidy: The Last Man Who Knew Everything.
Segment Producer: Jonathan Menjivar
A program of the Association for Public Art (formerly the Fairmount Park Art Association), Museum Without Walls: AUDIO is an innovative and accessible outdoor sculpture audio program for Philadelphia's preeminent collection of public art.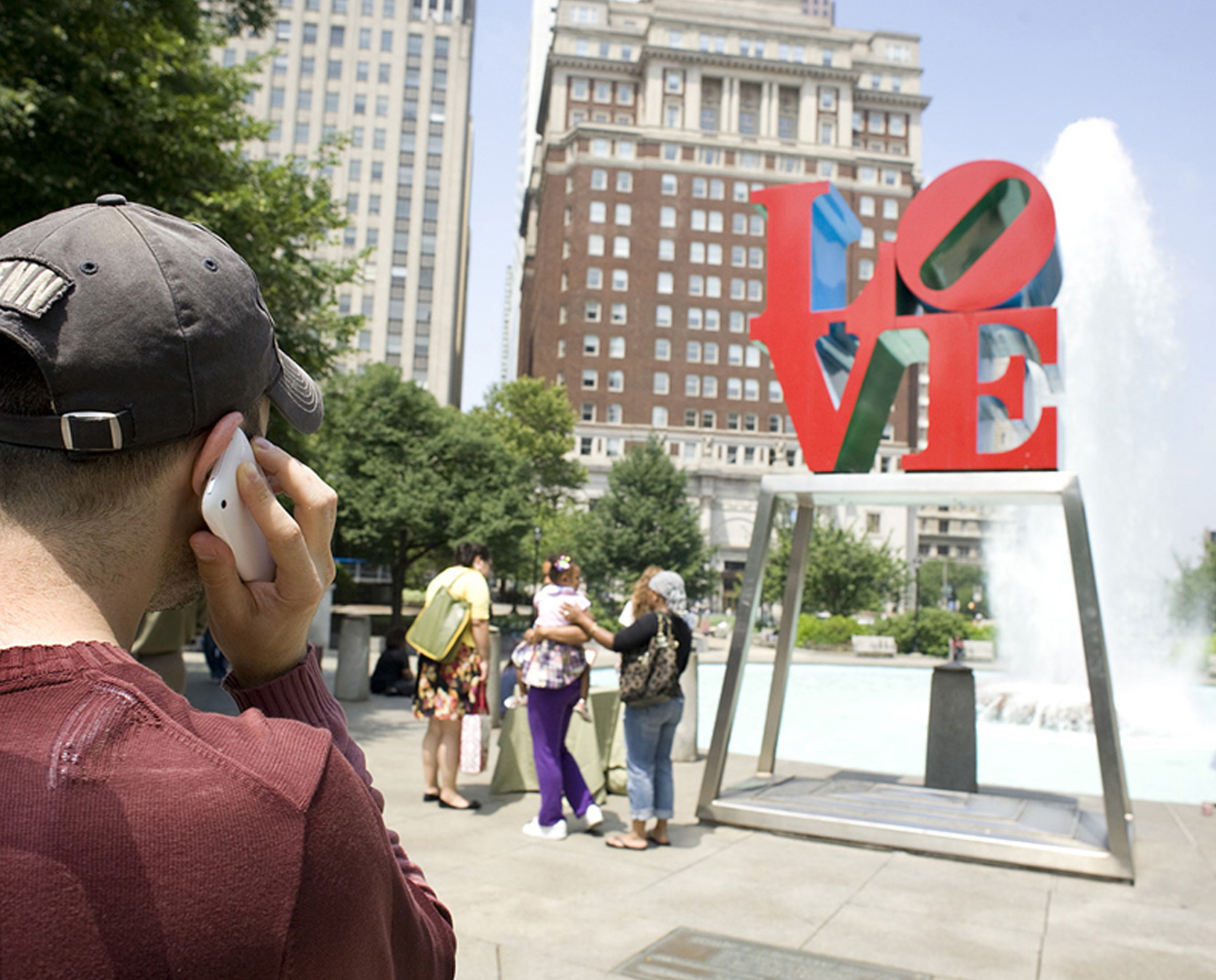 A "multi-platform" interactive audio experience – available for free by cell phone, mobile app, or on our website – Museum Without Walls: AUDIO offers the unique histories that are not typically expressed on outdoor permanent signage.
Unlike audio tours that have a single authoritative guide or narrator, each speaker featured in Museum Without Walls: AUDIO is an "authentic voice" – someone who is connected to the sculpture by knowledge, experience, or affiliation.
Over 150 unique voices are featured, including artists, educators, scientists, writers, curators, civic leaders, and historians.
This artwork is part of the Along the Benjamin Franklin Parkway tour