At A Glance
Part of the Museum Without Walls: AUDIO program

Joseph Leidy was a leading figure at the Academy of Natural Sciences and is known as the "father of American vertebrate paleontology"

After Leidy's death in 1891, a group of citizens resolved to erect a statue in his memory

Leidy is shown holding the jaw of an Ice Age lion

Originally installed at City Hall's West plaza and relocated to its current site in 1929
Joseph Leidy (1823-1891), a leading figure at the Academy of Natural Sciences, is known as the "father of American vertebrate paleontology." He was born in Philadelphia and later studied medicine and anatomy at the University of Pennsylvania, where, in 1853, he was elected professor of anatomy. Recognized as the foremost American anatomist of his time, he served as President of the Wagner Free institute of Science and of the Academy of Natural Sciences.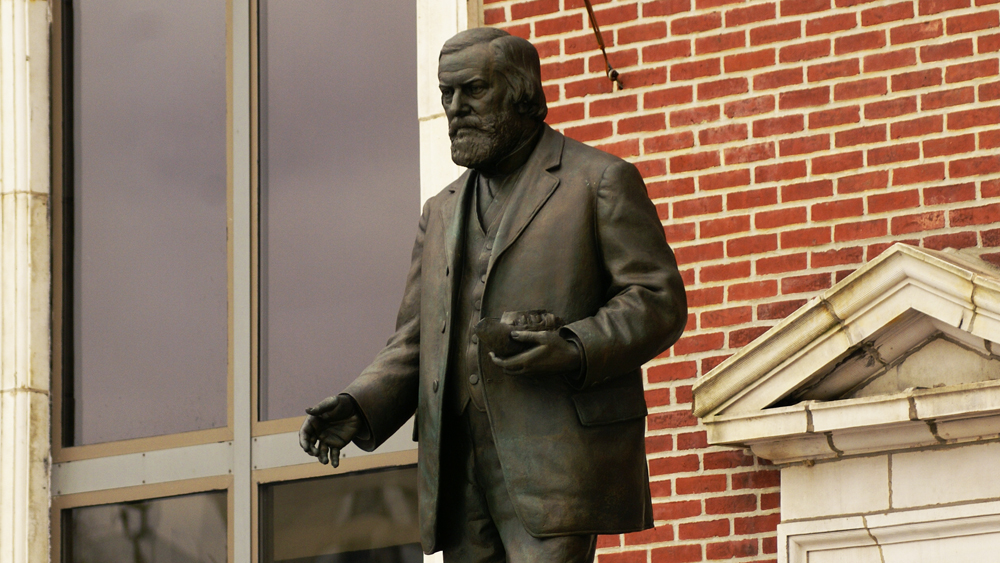 Following Leidy's death in 1891, a group of "public spirited citizens" resolved to erect a statue to his memory. Samuel Murray was awarded the commission and represented Leidy "in a sack coat because Dr. Leidy scorned the dictates of fashion and was always carelessly attired." Leidy is also shown holding the jawbone of an Ice Age lion that he identified. Originally installed at City Hall's West Plaza in 1907, the sculpture was relocated to its present site in 1929.
RESOURCES:

Voices heard in the program:
Dr. Edward B. Daeschler is Curator of Vertebrate Zoology and Paleontology at The Academy of Natural Sciences.
Kent Ullberg is a sculptor and curator of natural history who created Deinonychus.
Dr. Leonard Warren (1925-2019) is the author of the biography Joseph Leidy: The Last Man Who Knew Everything.
Segment Producer: Jonathan Menjivar
A program of the Association for Public Art (formerly the Fairmount Park Art Association), Museum Without Walls: AUDIO is an innovative and accessible outdoor sculpture audio program for Philadelphia's preeminent collection of public art.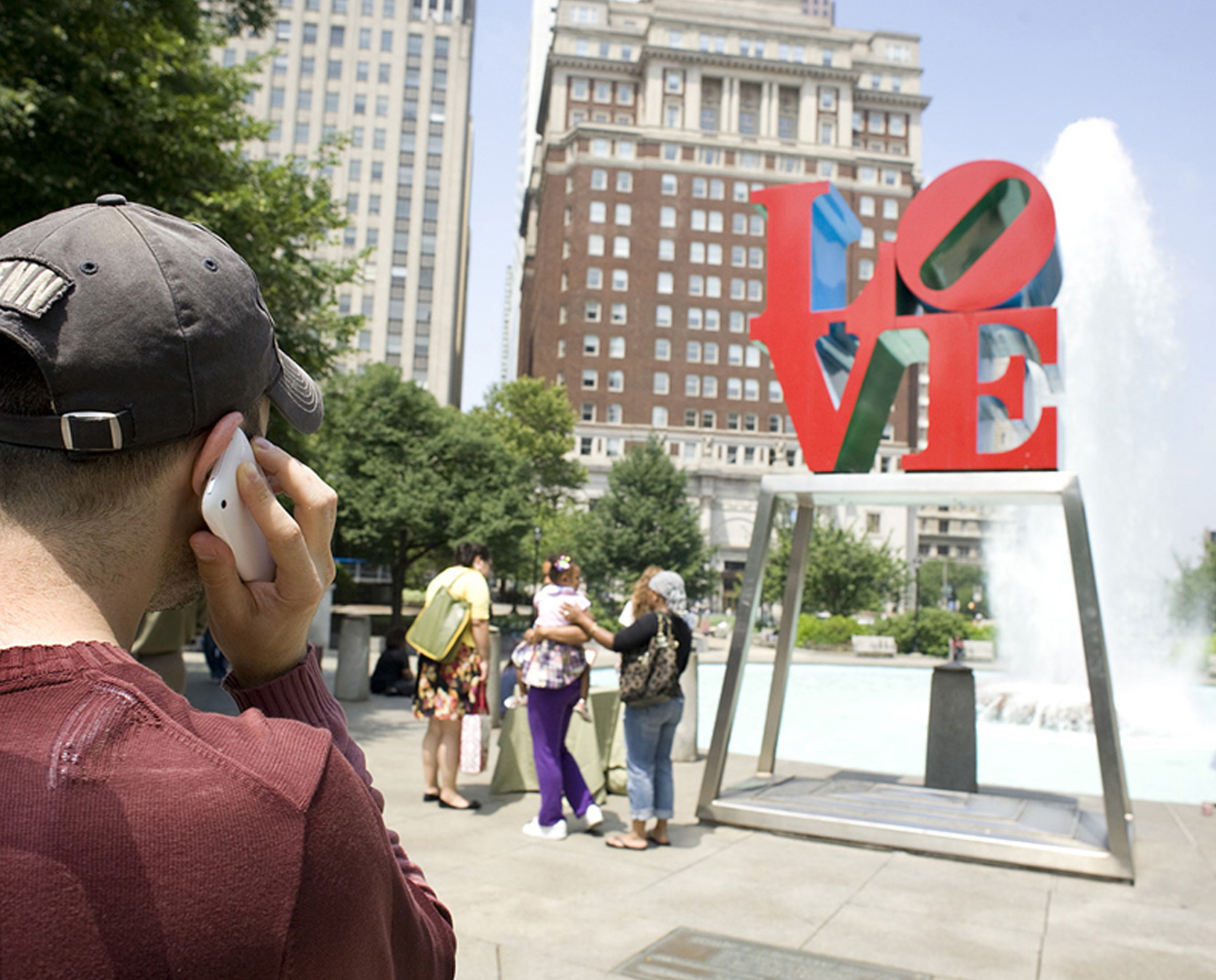 A "multi-platform" interactive audio experience – available for free by cell phone, mobile app, or on our website – Museum Without Walls: AUDIO offers the unique histories that are not typically expressed on outdoor permanent signage.
Unlike audio tours that have a single authoritative guide or narrator, each speaker featured in Museum Without Walls: AUDIO is an "authentic voice" – someone who is connected to the sculpture by knowledge, experience, or affiliation.
Over 150 unique voices are featured, including artists, educators, scientists, writers, curators, civic leaders, and historians.
This artwork is part of the Along the Benjamin Franklin Parkway tour