As we all continue to respond to the current global health crisis, art museums in Philadelphia and around the world have been forced to temporarily close to support social distancing measures. Fortunately, many of these institutions, including the Association for Public Art (aPA), have made their collections available online as galleries, virtual tours, and interactive maps. We've compiled a selection of these online resources to help you explore an extraordinary number of artworks in Philadelphia from the comfort of your own home.
This list connects you to hundreds of thousands of artworks in Philadelphia – inside and outside the museum – from sculptures, murals, prints, paintings, photographs, and more:
Association for Public Art
Explore a substantial selection of public works with the Association for Public Art's interactive map – available in gallery, map, or list views, and searchable by artist, title, or location. We also offer self-guided tours and artworks grouped by themes, including our recently expanded Women and Public Art theme. Need something to listen to? Check out our Museum Without Walls™: AUDIO program that shares unique stories of over 100 artworks in the city. Stream on Soundcloud or play videos on Vimeo.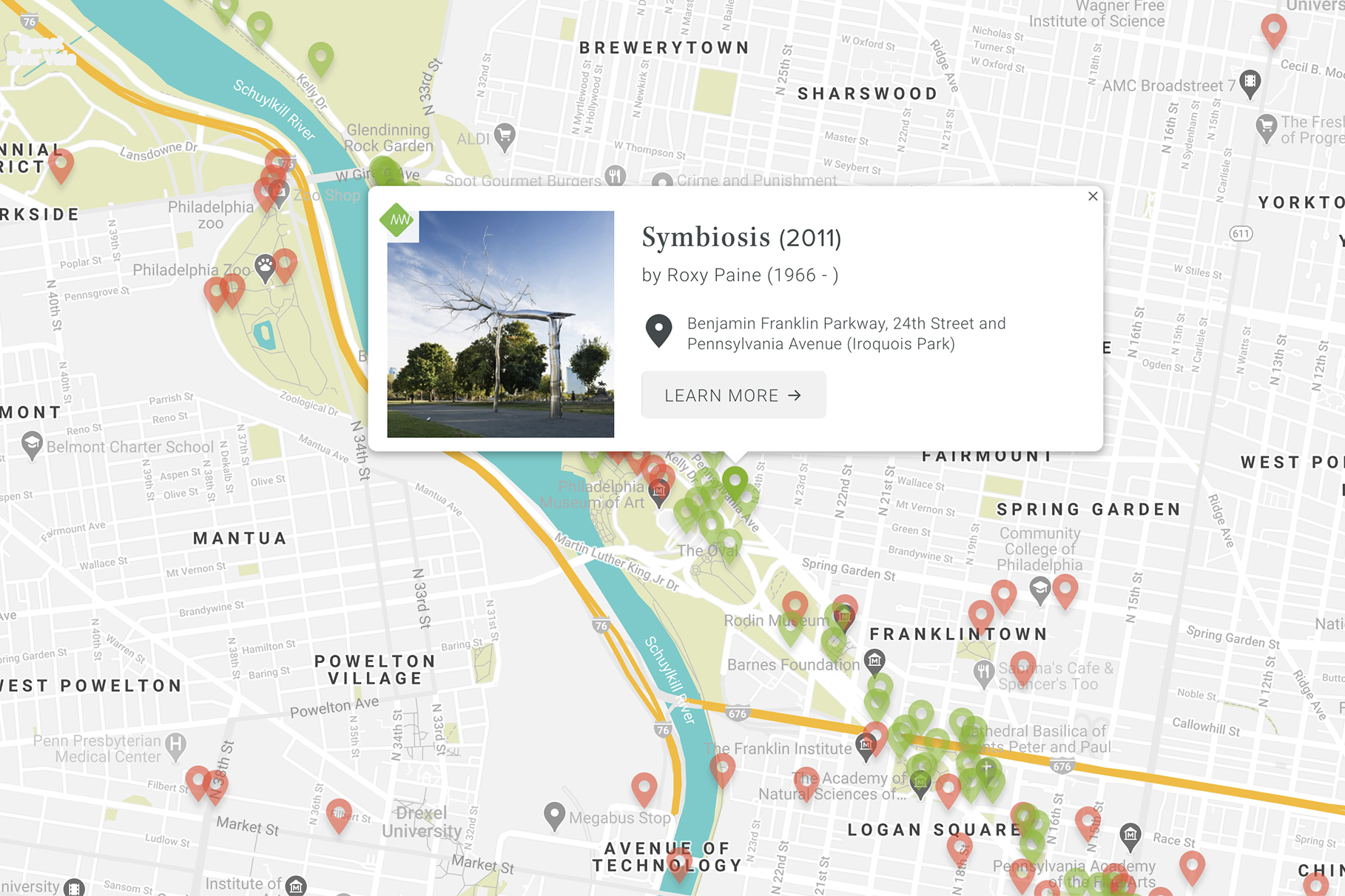 Barnes Foundation
The Barnes Foundation's online resource lets users experience their collection of impressionist, post-impressionist, and early modernist paintings the way founder Albert Barnes believed in looking at works of art: "primarily in terms of their visual relationships." Works can be grouped by color, lines, light, and space.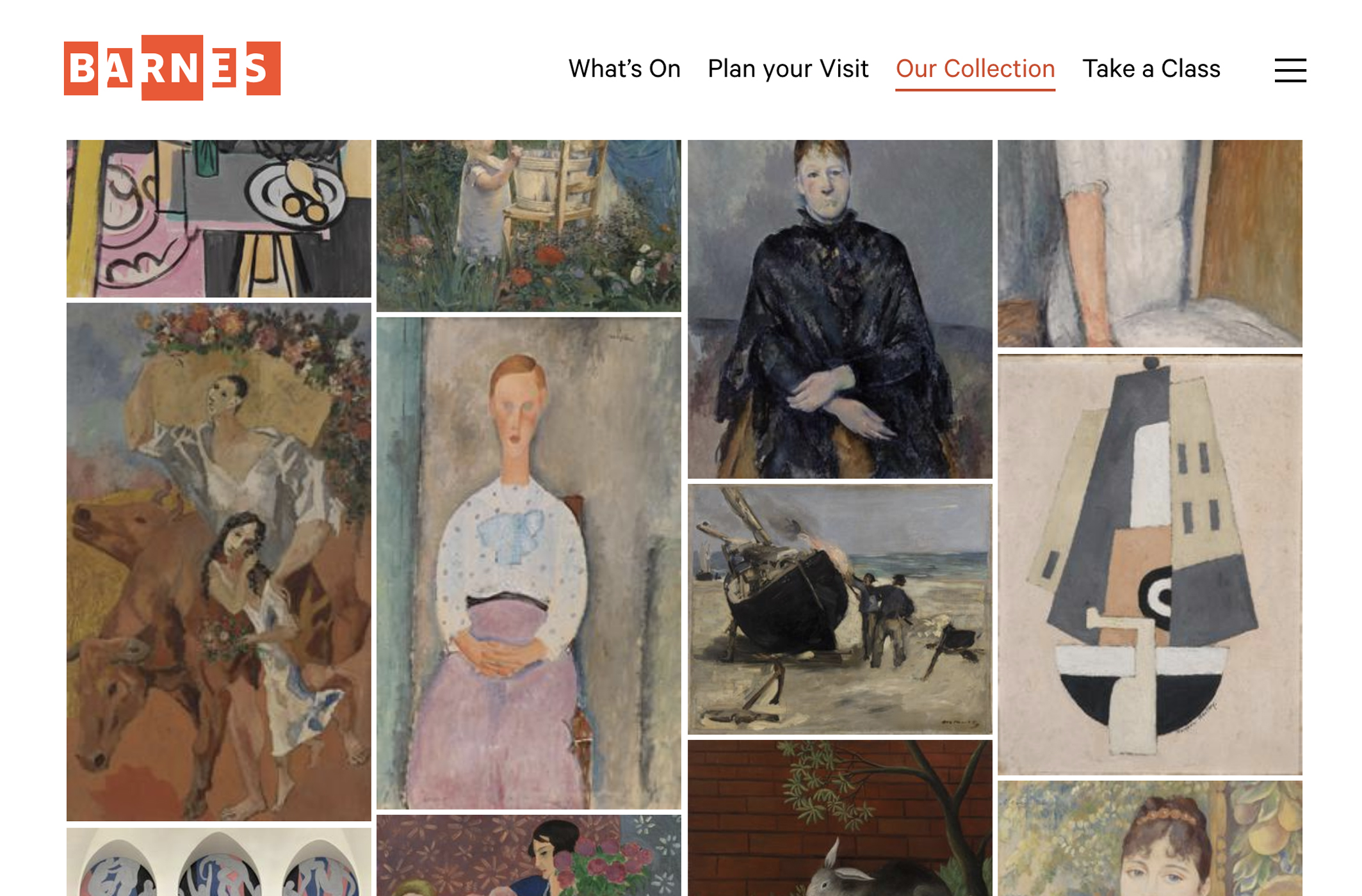 Center for Art in Wood
The Center for Art in Wood collection includes over 1,200 handmade objects from around the world, from functional, everyday objects to contemporary sculptures. You can also take a virtual tour of the museum or visit The Wood Shed, their new site for virtual tours, artist talks and more.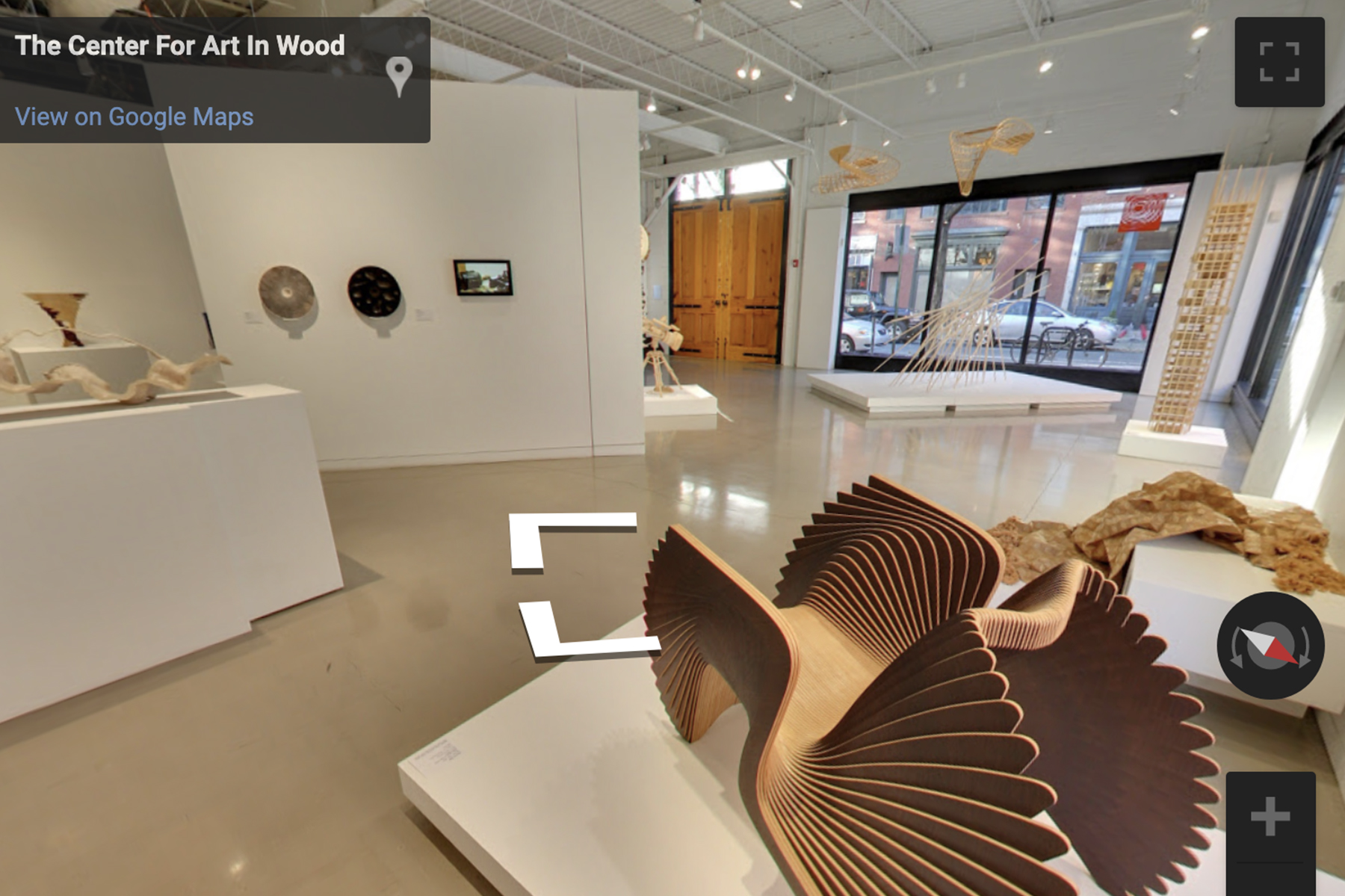 Percent for Art – Creative Philadelphia and the Philadelphia Redevelopment Authority
In honor of the 60th anniversary of Philadelphia's Percent for Art programs – the first in the nation – Creative Philadelphia and the Philadelphia Redevelopment Authority recently released an interactive map of 60 public artworks commissioned through Percent for Art programs.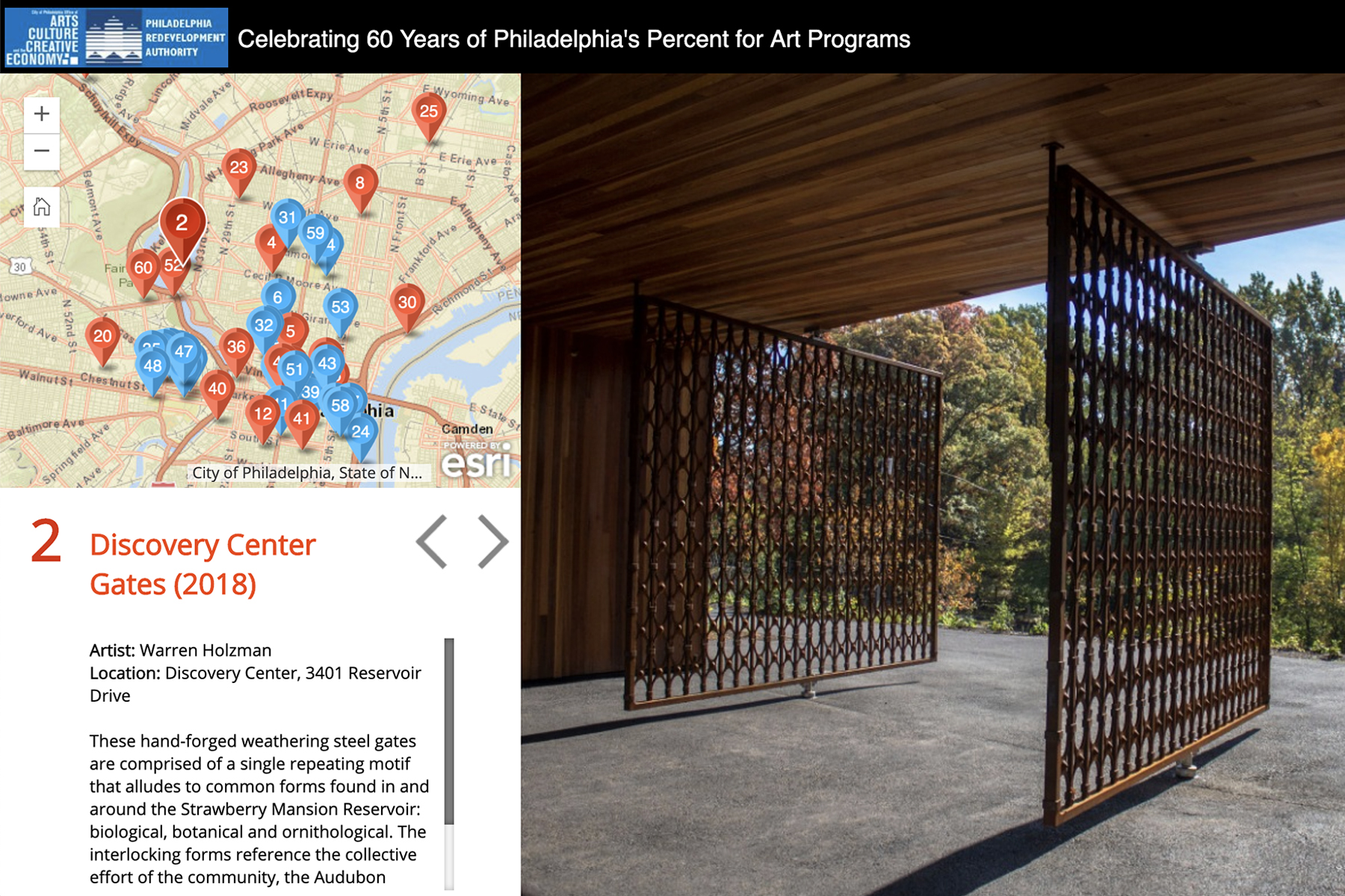 The Fabric Workshop and Museum
The Fabric Workshop and Museum collection contains over 5,000 objects and traces many major movements in contemporary art. The collection ranges from large-scale installations and sculptures, to drawings and paintings, to hand screen-printed fabric garments and textiles.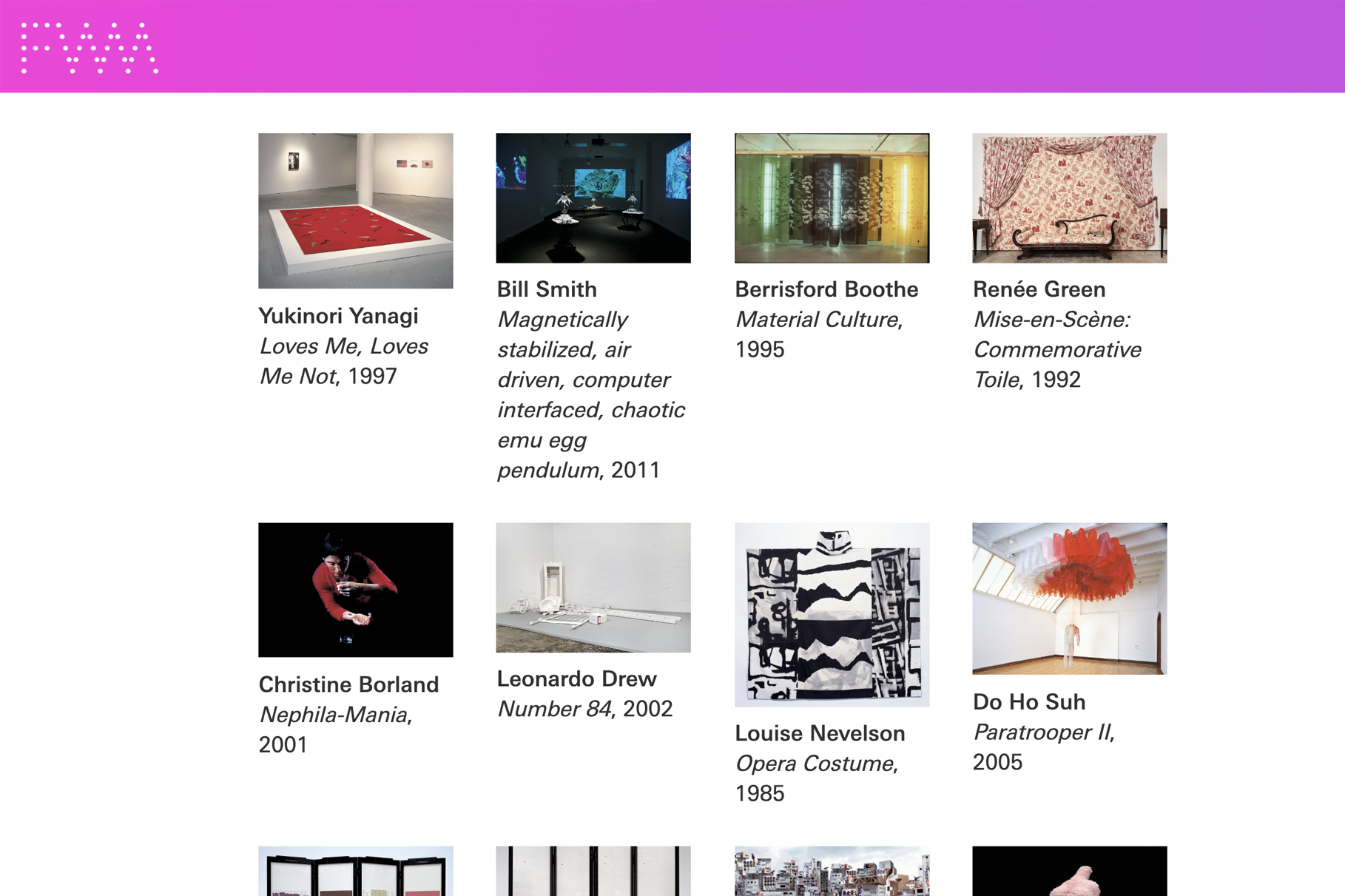 La Salle University Art Collection
La Salle University Art Museum's collection focuses on Western art, with a selection of European and American art from the Renaissance to the present. Explore close to 350 paintings, 65 sculptures, 500 drawings, 3,000 graphic prints, 175 photographs, and a few items of furniture and decorative art.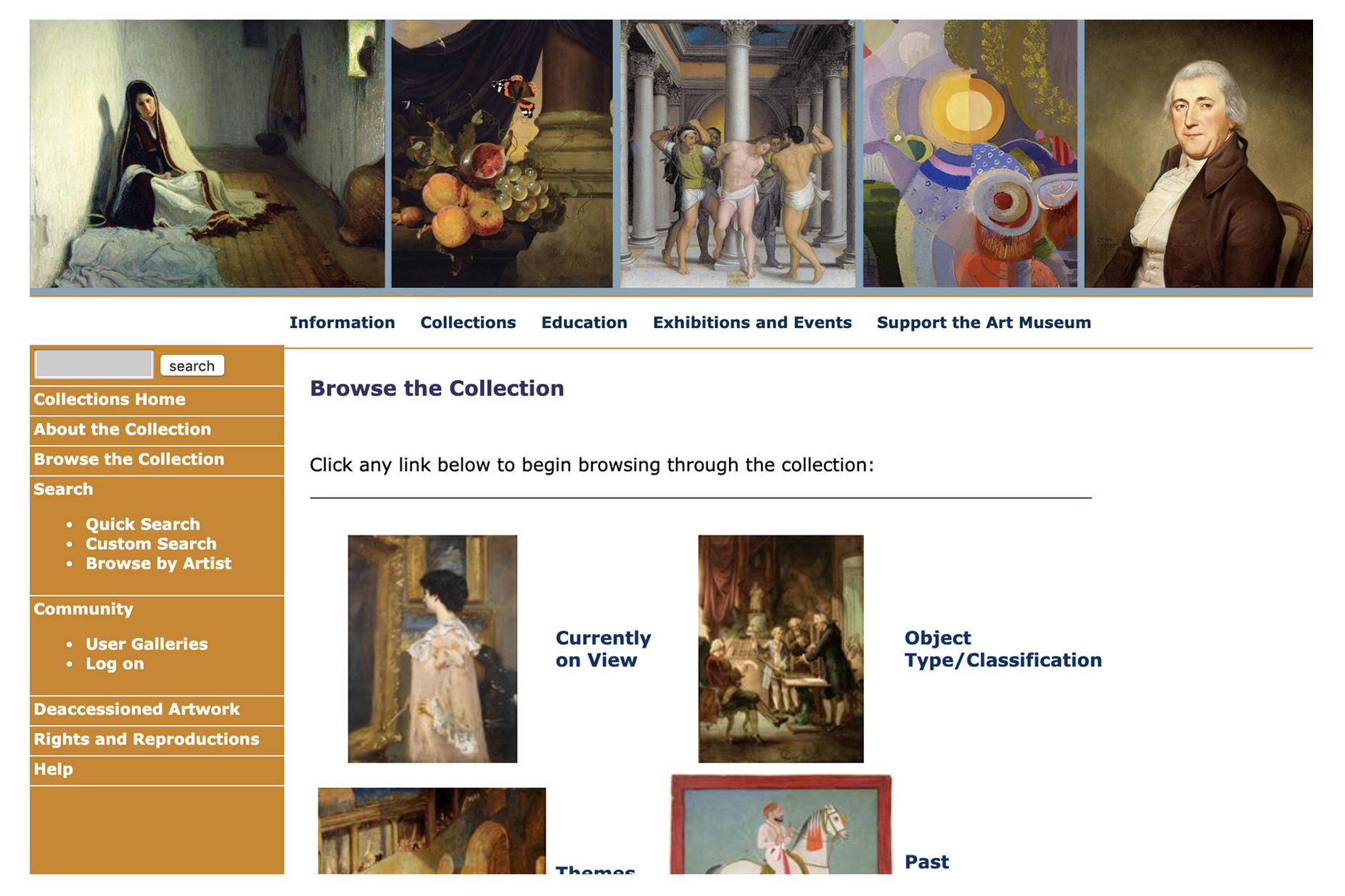 Mural Arts Philadelphia
Browse a wide selection of public murals in Philly that are overseen by Mural Arts Philadelphia, which has produced more than 3,600 murals. Search artworks by neighborhood, related program, or recent projects.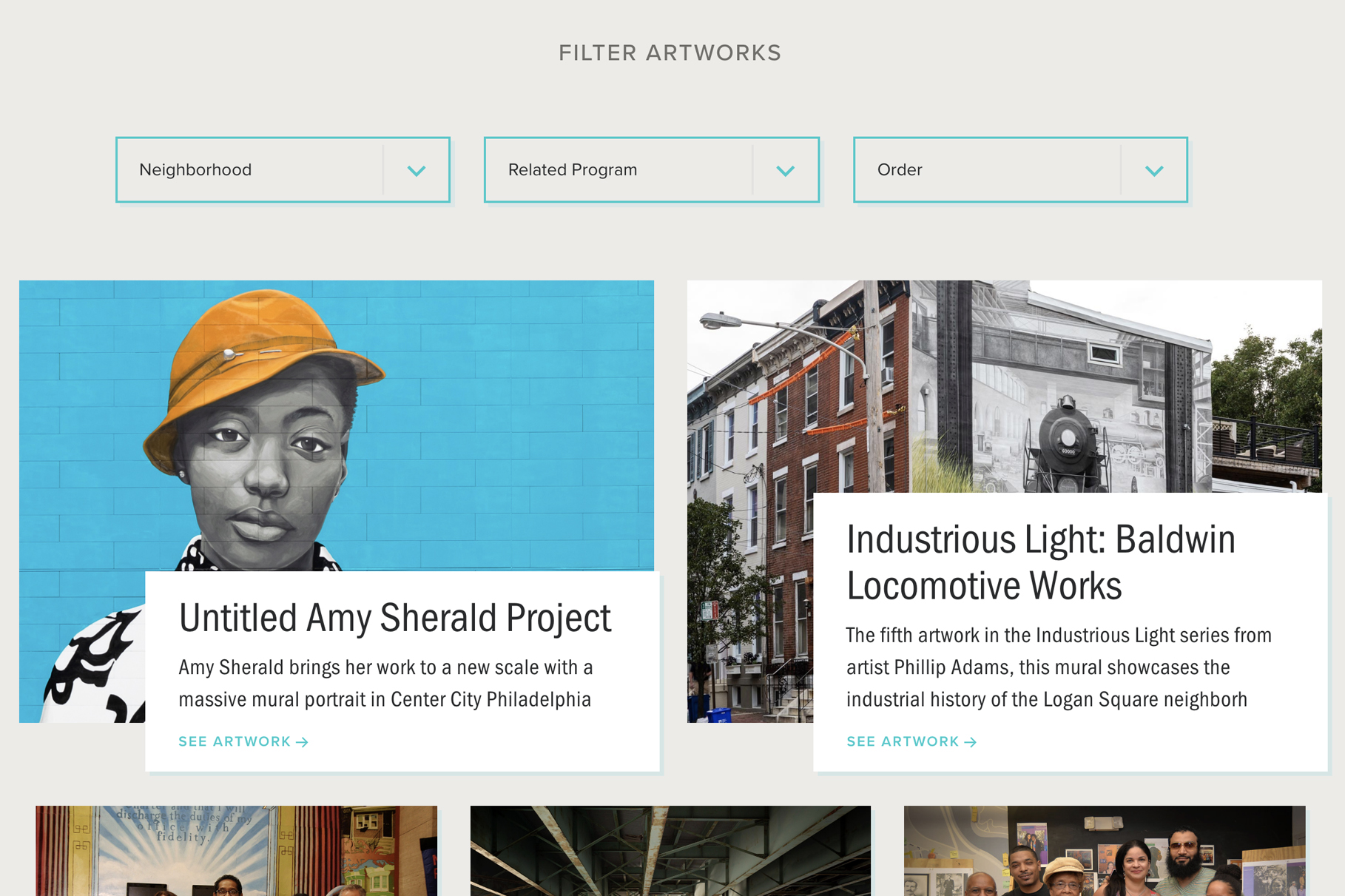 Pennsylvania Academy of the Fine Arts
Browse paintings, sculpture, and works on paper in the Pennsylvania Academy of Fine Arts collection of American Art, ranging from 18th- and 19th-century masters to modern and contemporary artists.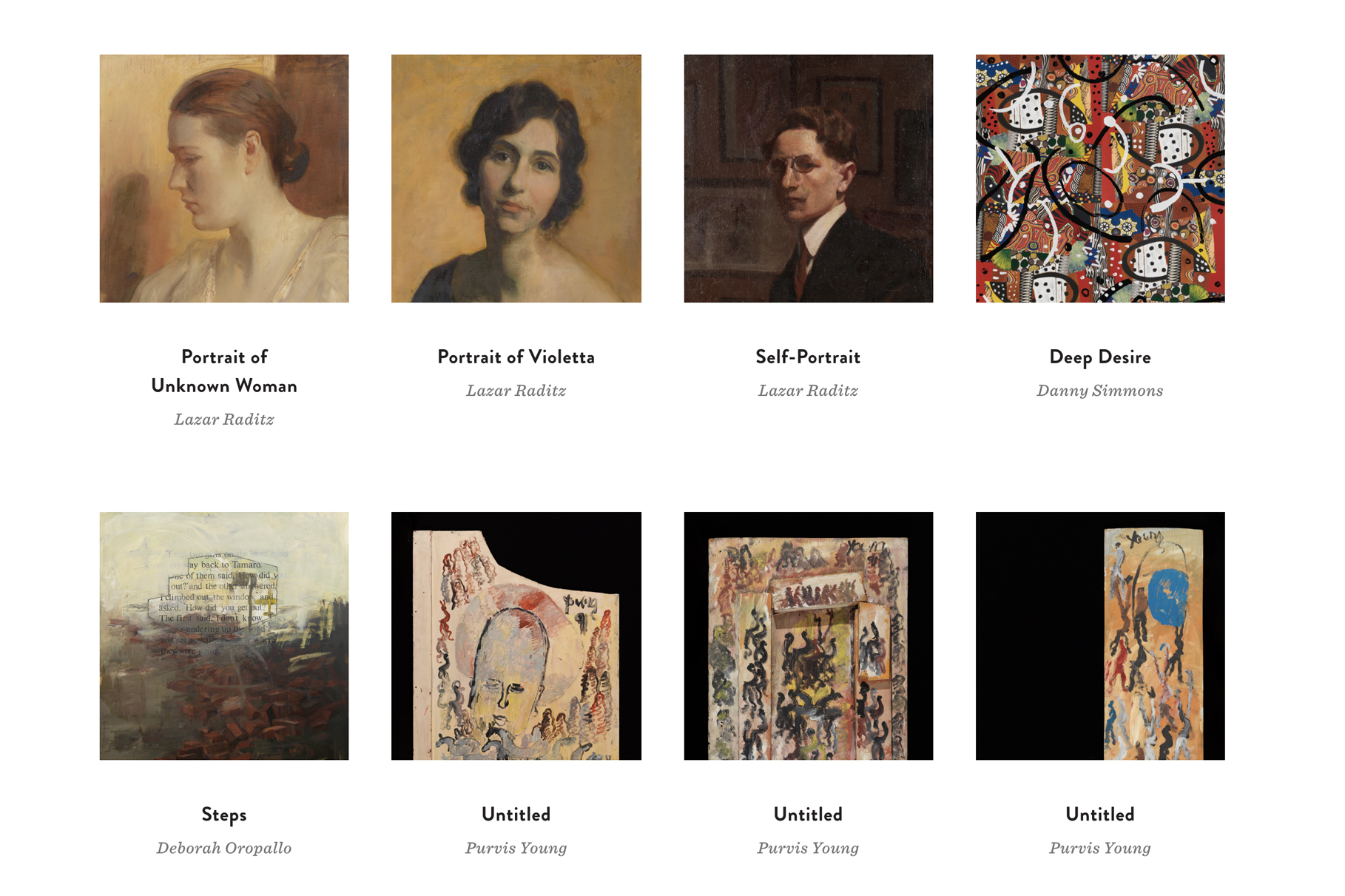 Philadelphia Magic Gardens
Move through the bi-level mosaic art environment by artist Isaiah Zagar with Philadelphia Magic Gardens' virtual tour. Note that this tour only includes the outdoor garden and not the indoor galleries.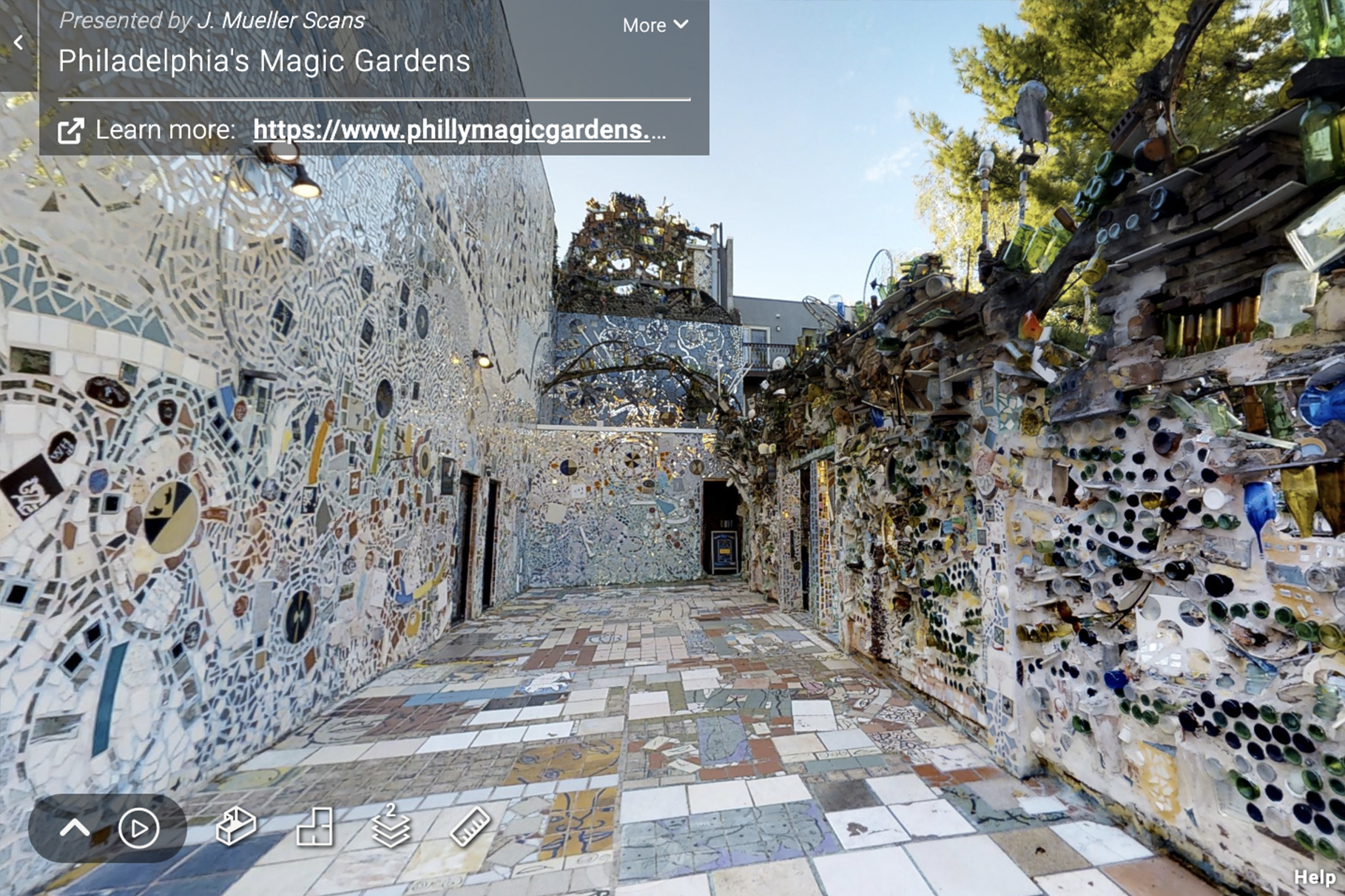 Philadelphia Museum of Art
Browse selected works from the collection of the Philadelphia Museum of Art, one of the largest art museums in the country. Find artworks by artist or collector, or search the museum's extensive online database.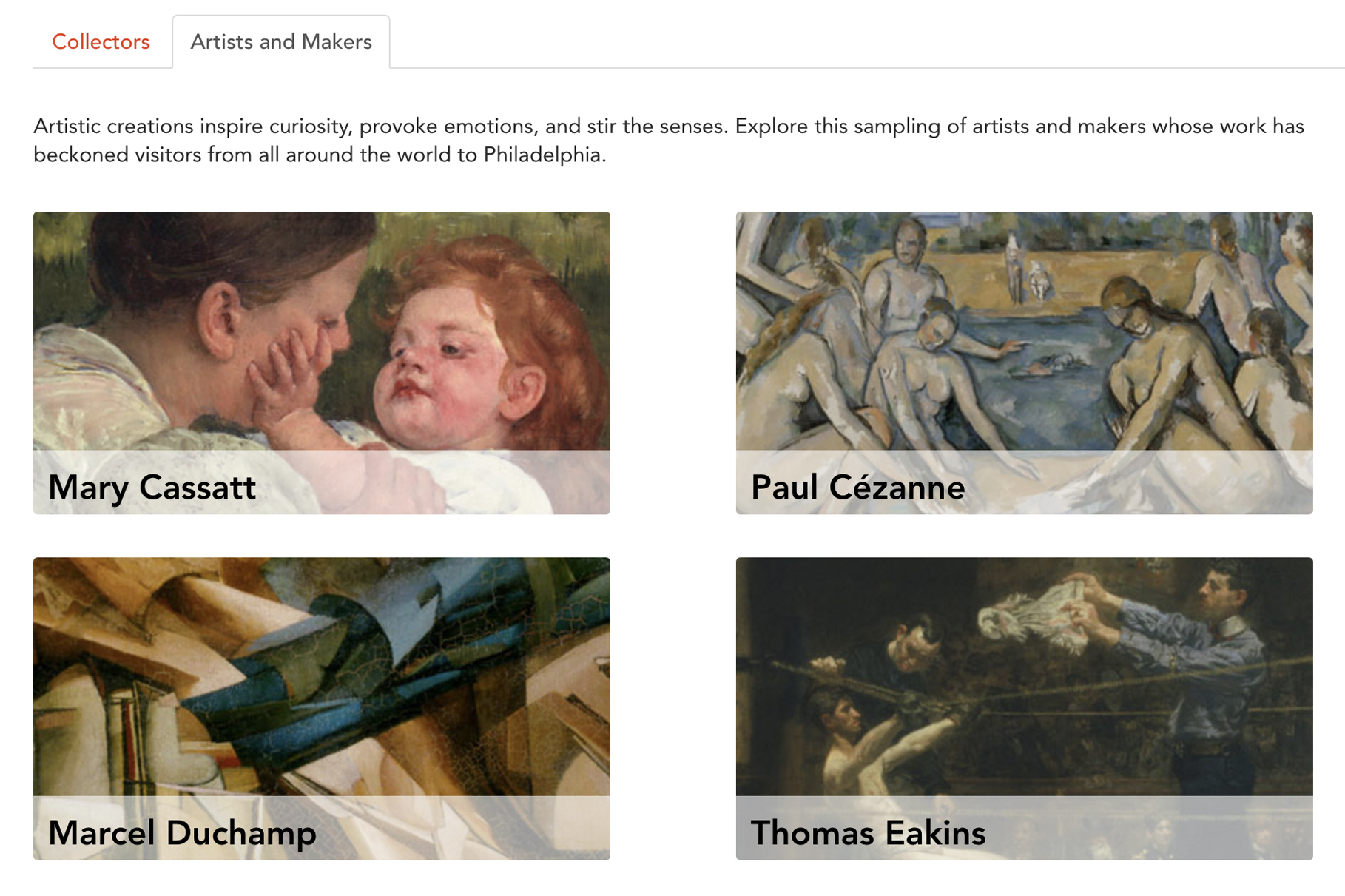 Rodin Museum
View all of the nearly 150 bronzes, marbles, and plasters in the Rodin Museum's collection, home to the largest number of sculptures by Auguste Rodin outside of France.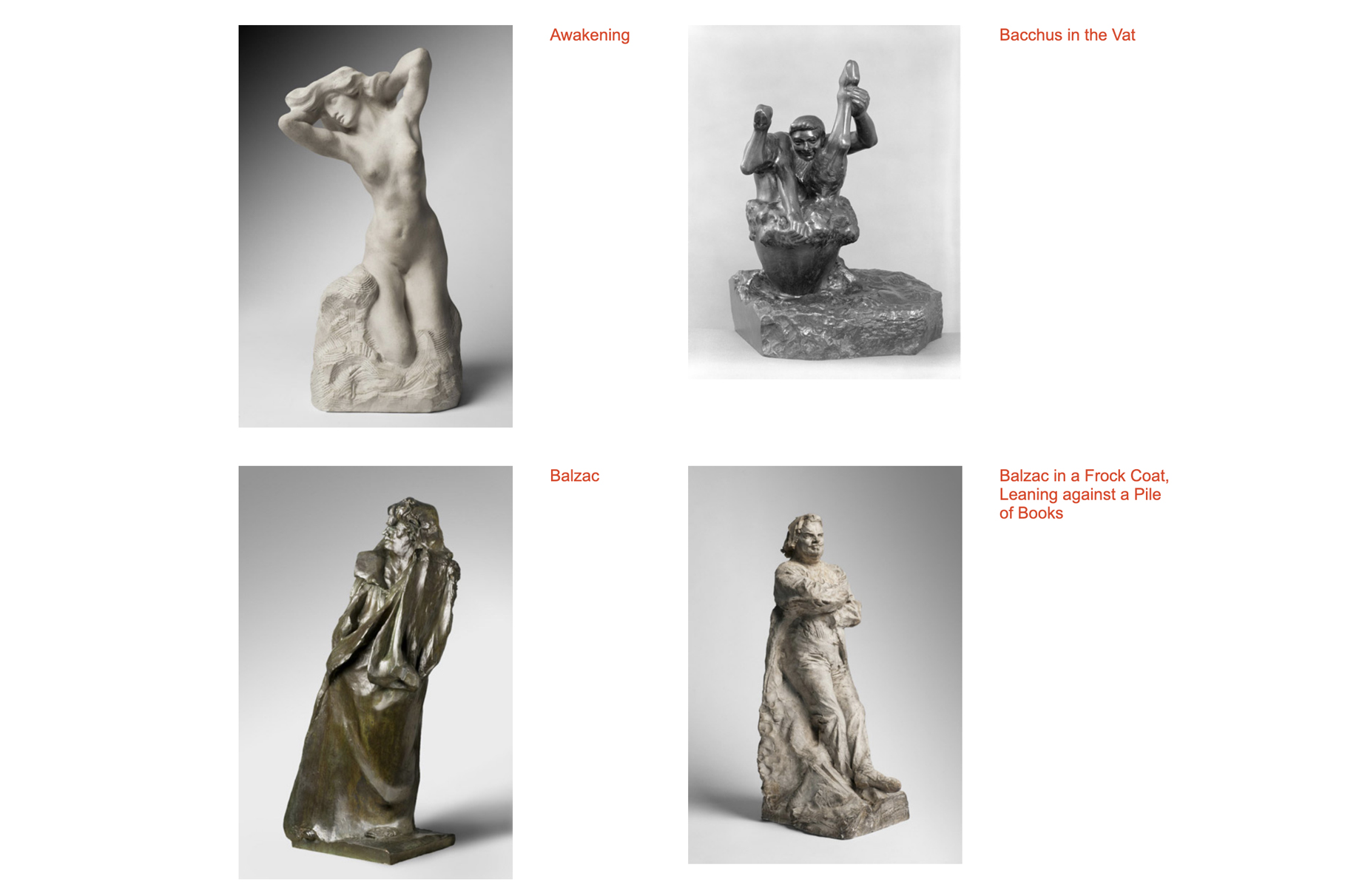 University of Pennsylvania's Art Collection
The Penn Art Collection at the University of Pennsylvania includes more than 8,000 artworks acquired over the past 250 years, including painting, sculpture, works on paper, photography, and decorative arts.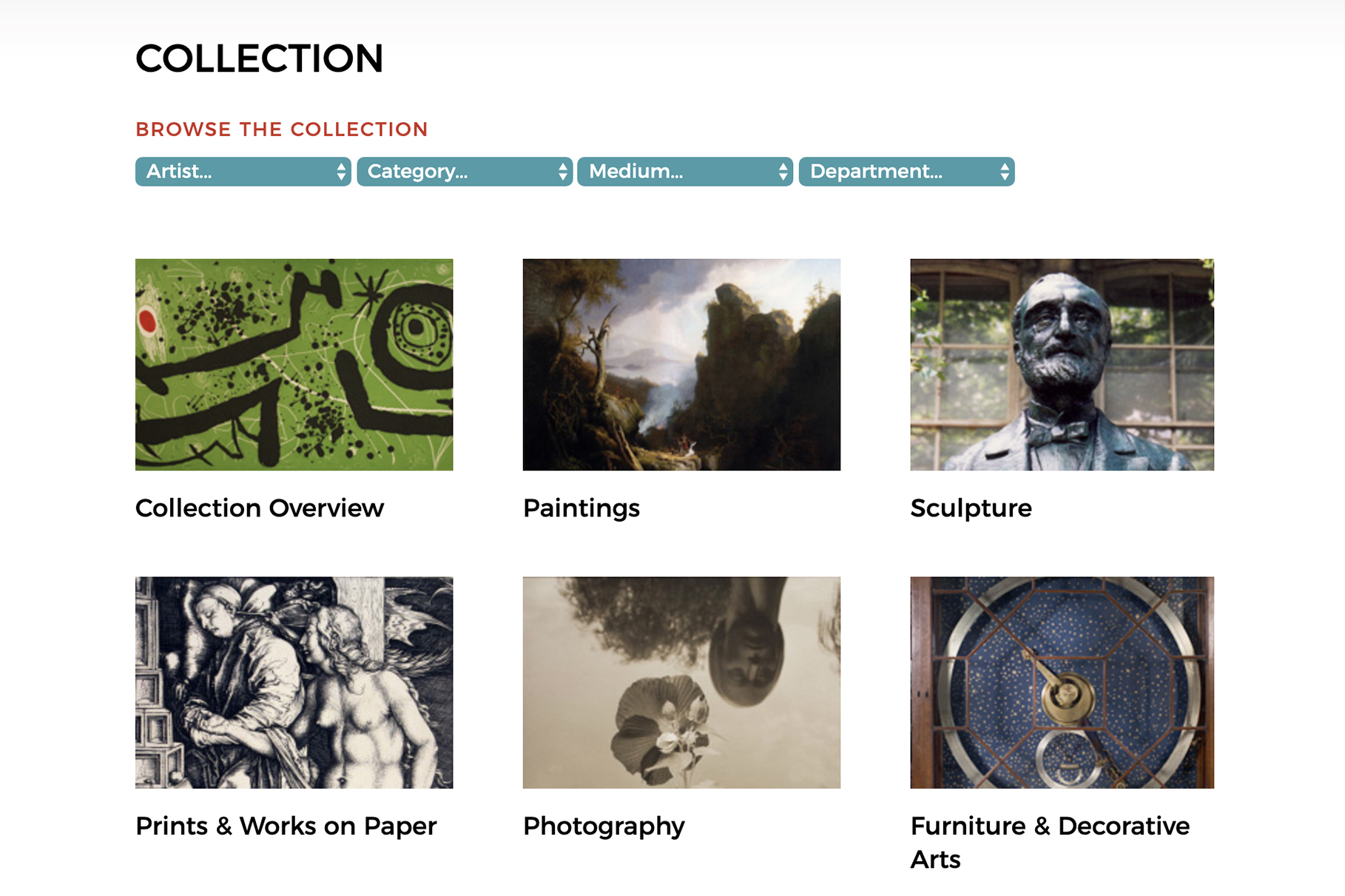 Woodmere Art Museum
The Woodmere Art Museum's collection is dedicated to the art and artists of Philadelphia, and is home to nearly 8,000 works. Search by medium, time period, artist, or collection highlights. The museum also invites users to share their stories as they relate to the collection.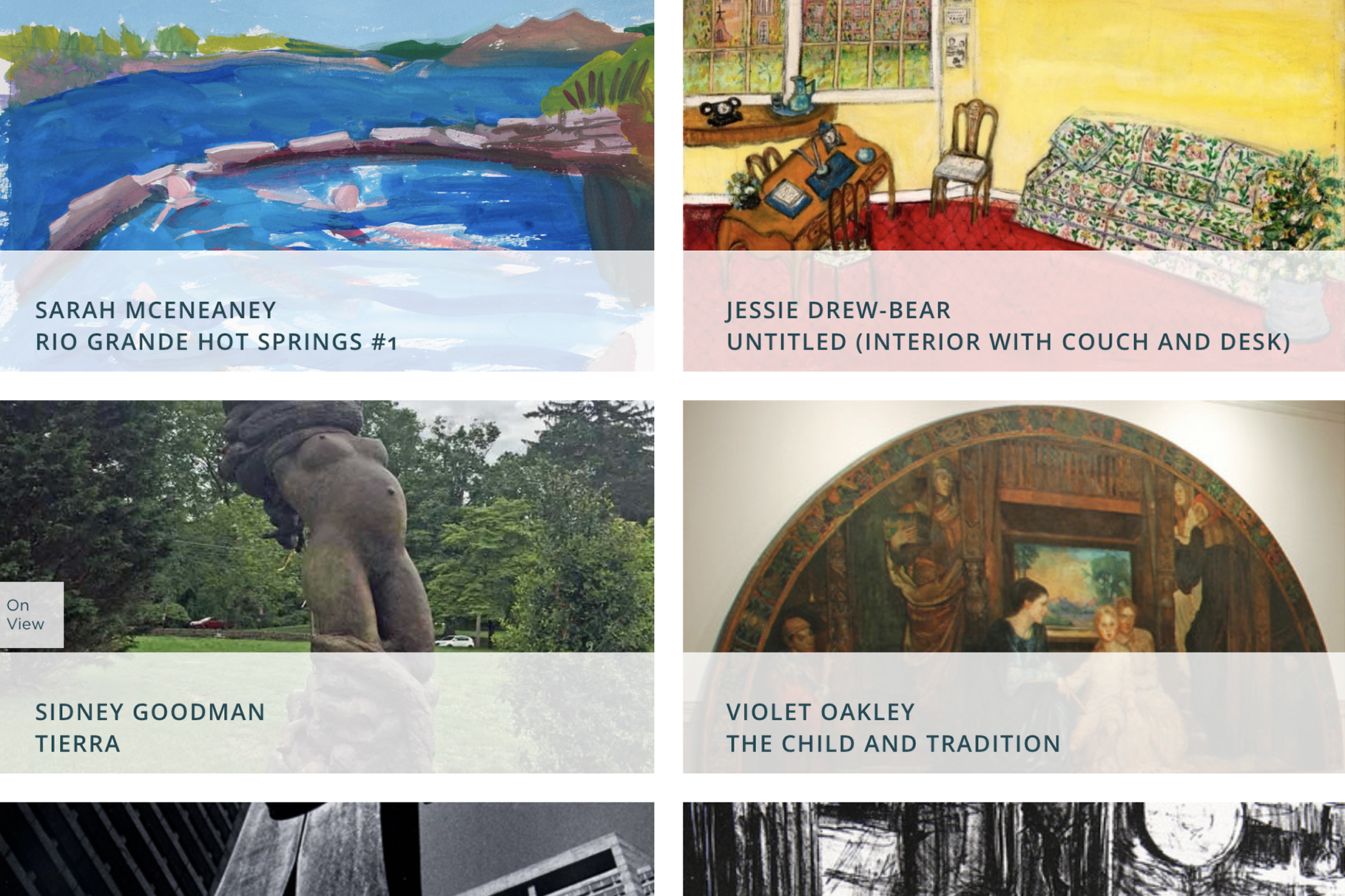 Not far from Philadelphia:
Grounds for Sculpture
Explore more than 400 sculptural works and installations at Grounds for Sculpture, the 42-acre museum and sculpture garden in Hamilton, New Jersey founded by Seward Johnson. Browse by artist, material, or region of the park.