At A Glance
Part of the Museum Without Walls™: AUDIO program

Artist Henry Moore kept a similarly shaped pebble in his studio

The sculpture visually changes as the viewer moves around the piece
"Sculpture," said Henry Moore, "should always at first sight have some obscurities, and further meanings." His one-ton bronze on the Parkway is an example of such visual ambiguities. It may appear to be a massive, polished, three-pointed stone – and in fact Moore kept a similarly shaped pebble in his studio for years. On the other hand, the bronze also looks like a weighty animal, with its three "points" like paws on which it delicately balances. Some have said that it resembles a hunched bird. From certain angles it even suggests a giant tooth or a gnawed bone. Whatever one's first impression may be, the work changes as the viewer walks around it.
Philadelphia's Three Way Piece was purchased by the Fairmount Park Art Association (now the Association for Public Art) in 1967 and installed in John F. Kennedy Plaza that year. In November 1990 the sculpture was relocated to a landscaped area along the Parkway.
Adapted from Public Art in Philadelphia by Penny Balkin Bach (Temple University Press, Philadelphia, 1992).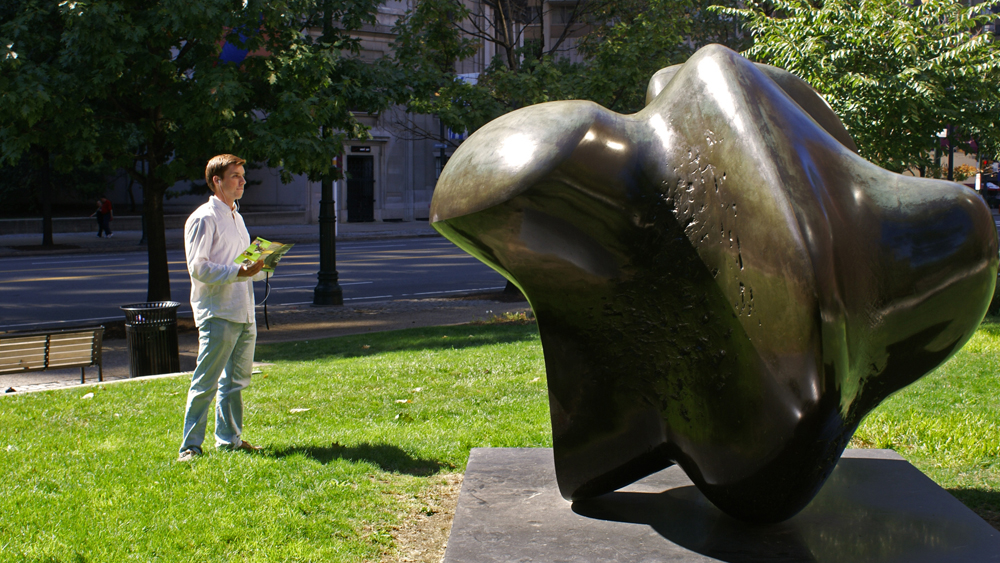 RESOURCES

Voices heard in the program:
Mei-Ling Hom is a sculptor and installation artist in Philadelphia. She is known for her explorations of form in space. She works with various tactile materials including bronze, stone, and clay.
Michael R. Taylor is the former Muriel and Philip Berman Curator of Modern Art at the Philadelphia Museum of Art. Taylor is the author of Henry Moore: A Centennial Salute and the curator of the companion exhibition.
Segment Producer: Jonathan Mitchell
A program of the Association for Public Art (formerly the Fairmount Park Art Association), Museum Without Walls™: AUDIO is an innovative and accessible outdoor sculpture audio program for Philadelphia's preeminent collection of public art.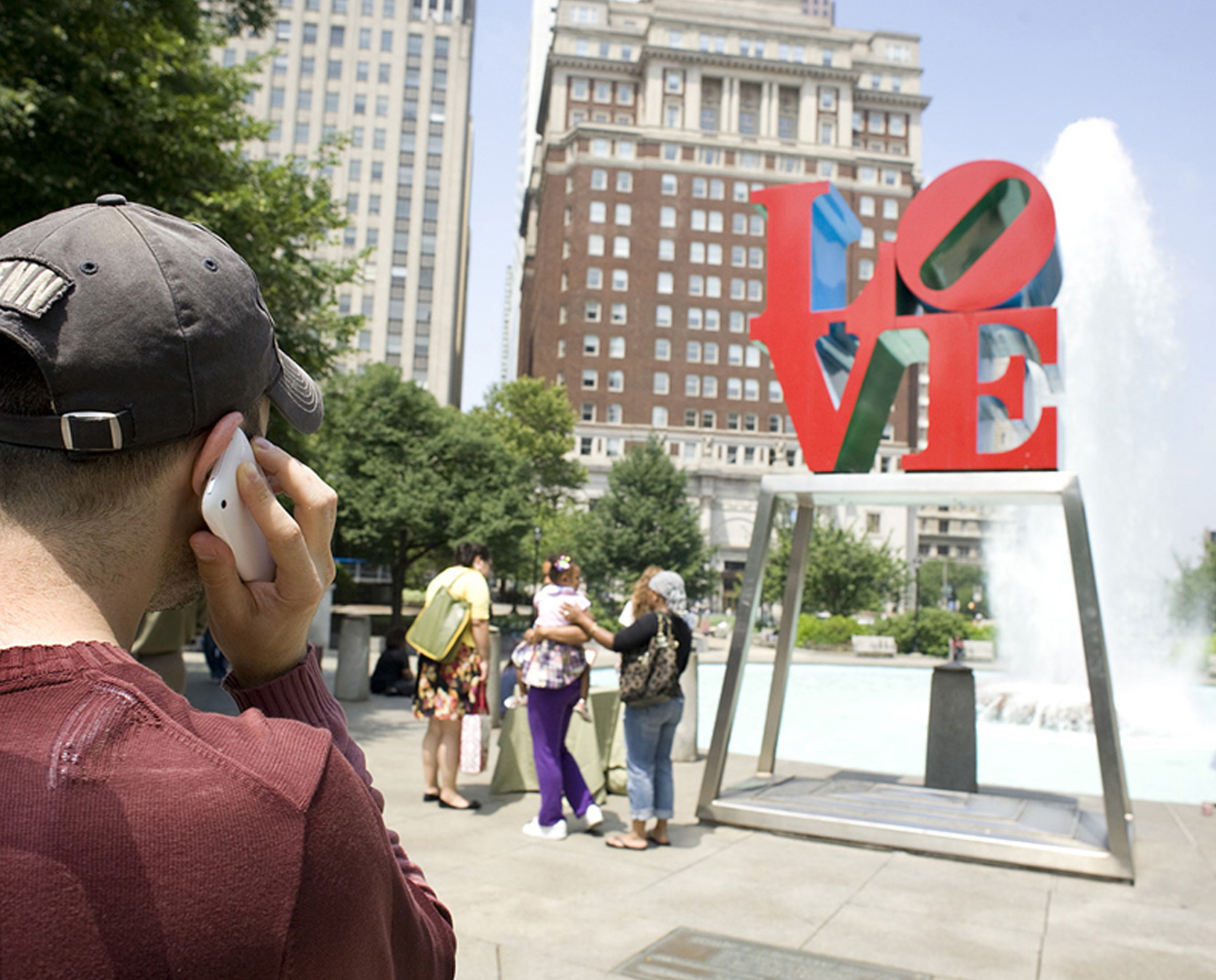 A "multi-platform" interactive audio experience – available for free by cell phone, mobile app, audio download, or on the web – Museum Without Walls™: AUDIO offers the unique histories that are not typically expressed on outdoor permanent signage.
Unlike audio tours that have a single authoritative guide or narrator, each speaker featured in Museum Without Walls™: AUDIO is an "authentic voice" – someone who is connected to the sculpture by knowledge, experience, or affiliation. Over 150 unique voices are featured, including artists, educators, scientists, writers, curators, civic leaders, and historians.
This artwork is part of the Along the Benjamin Franklin Parkway tour