At A Glance
Part of the Museum Without Walls: AUDIO program

One of Alexander Calder's "stabiles"

Edmund Bacon, Director of Philadelphia's City Planning Commission, purchased this iron alloy painted sculpture for the City in 1968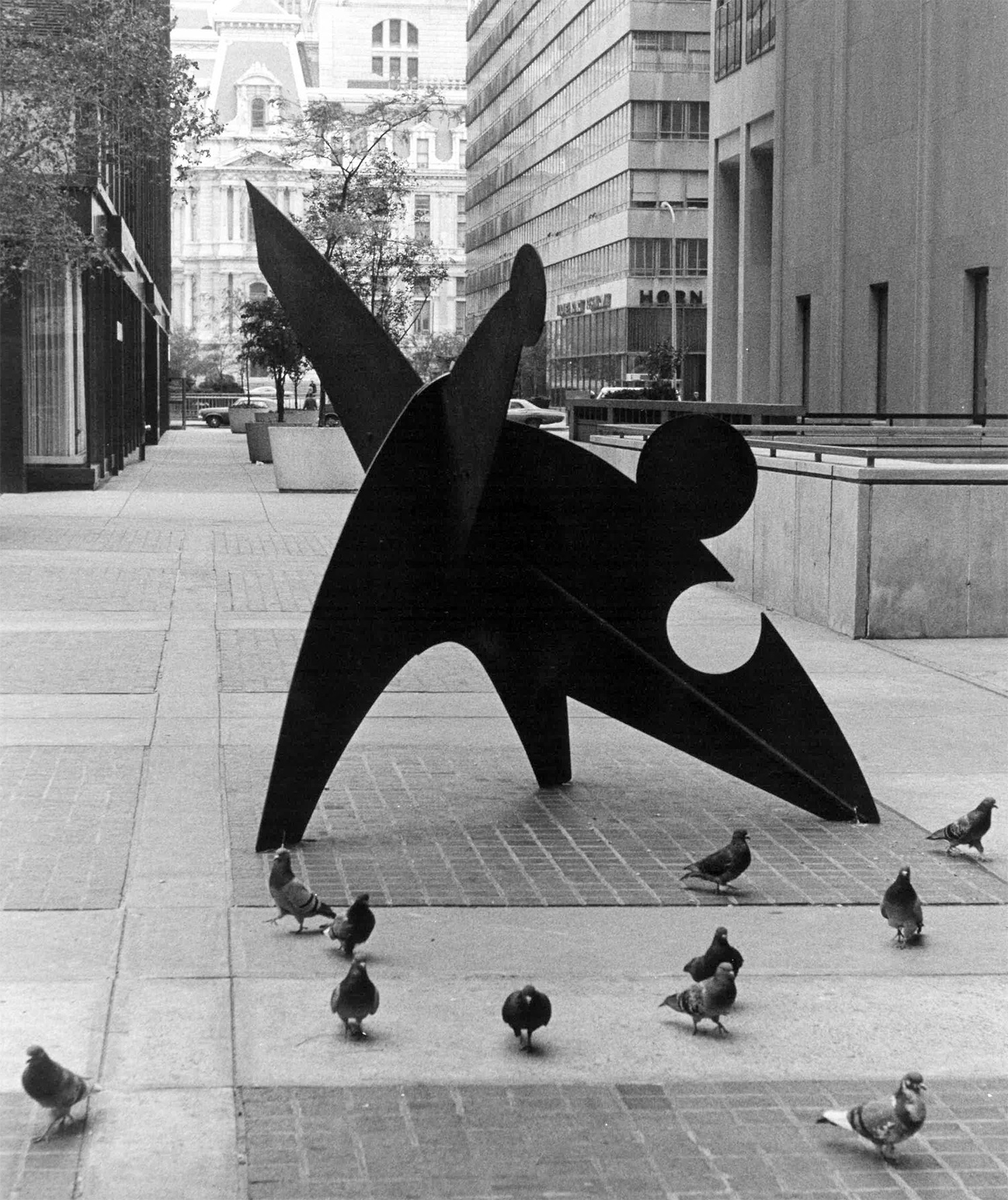 Alexander "Sandy" Calder descended from a family of famous Philadelphia sculptors. His father's Swann Memorial Fountain on Logan Square and grandfather's City Hall sculptures (see William Penn) represent artwork from three generations. Trained as a mechanical engineer and artist, Calder invented "mobiles" and "stabiles," such as this stationary work, Three Discs, One Lacking, as well as paintings, toys, tapestries, and jewelry.
Edmund Bacon, Director of Philadelphia's City Planning Commission, purchased this iron alloy painted sculpture for the City in 1968 with funds from the National Endowment for the Arts and the Pennsylvania Railroad Company. Originally placed at the Penn Center Plaza along JFK Boulevard in 1968, the sculpture is now installed on the Benjamin Franklin Parkway at 17th Street, near Henry Moore's Three Way Piece Number 1:  Points and Barbara Hepworth's Rock Form (Porthcurno).
RESOURCES

Voices heard in the program:
Donald Lipski is an internationally recognized artist who lives and works in Philadelphia.
Elizabeth Hutton Turner is an art historian who serves as an Advisor to the Calder Foundation.
Segment Producer: Jonathan Mitchell
A program of the Association for Public Art (formerly the Fairmount Park Art Association), Museum Without Walls: AUDIO is an innovative and accessible outdoor sculpture audio program for Philadelphia's preeminent collection of public art.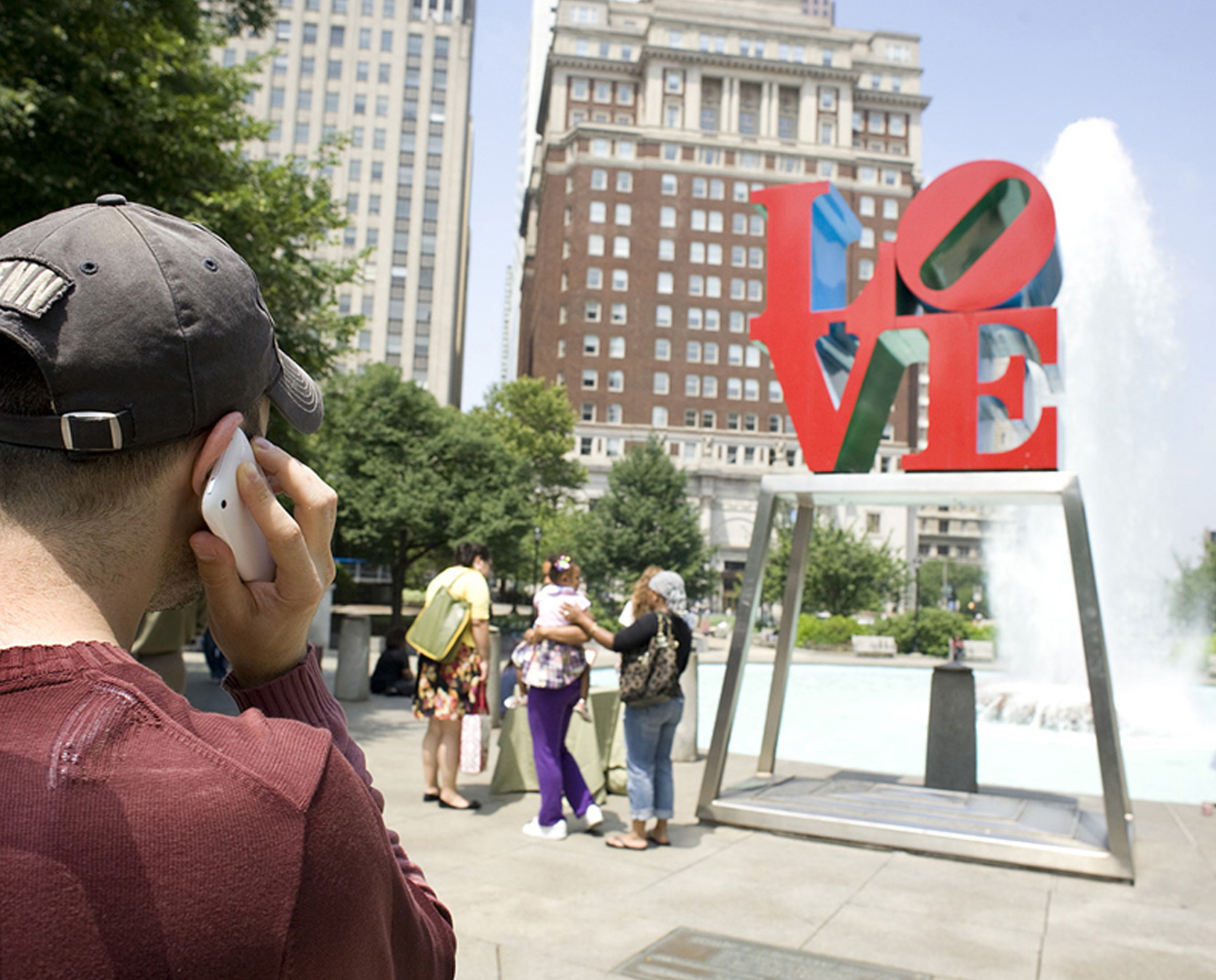 A "multi-platform" interactive audio experience – available for free by cell phone, mobile app, or on our website – Museum Without Walls: AUDIO offers the unique histories that are not typically expressed on outdoor permanent signage.
Unlike audio tours that have a single authoritative guide or narrator, each speaker featured in Museum Without Walls: AUDIO is an "authentic voice" – someone who is connected to the sculpture by knowledge, experience, or affiliation.
Over 150 unique voices are featured, including artists, educators, scientists, writers, curators, civic leaders, and historians.
This artwork is part of the Along the Benjamin Franklin Parkway tour