At A Glance
Part of the Museum Without Walls: AUDIO program

Statues represent six important figures in early American Presbyterianism

Installed at the Witherspoon Building in 1899 and relocated to Lombard Street in 1967

Stirling Calder also created Swann Memorial Fountain and Shakespeare Memorial in Logan Square
At the Presbyterian Historical Society – the oldest denominational archives in the United States – are six larger-than-life statues that represent important figures in early American Presbyterianism: Samuel Davies, James Caldwell, Marcus Whitman, Francis Makemie, John Witherspoon, and John McMillan.
The figures are sculptor Alexander Stirling Calder's only known works in cast terra cotta.
The figures are sculptor Alexander Stirling Calder's only known works in cast terra cotta. They were commissioned for the Witherspoon Building at Walnut and Juniper Streets where the Presbyterian Historical Society was housed, and installed there in 1899. When the Society moved its headquarters to Lombard Street in 1967, the sculptures were relocated as part of the Philadelphia Redevelopment Authority's Percent for Art program.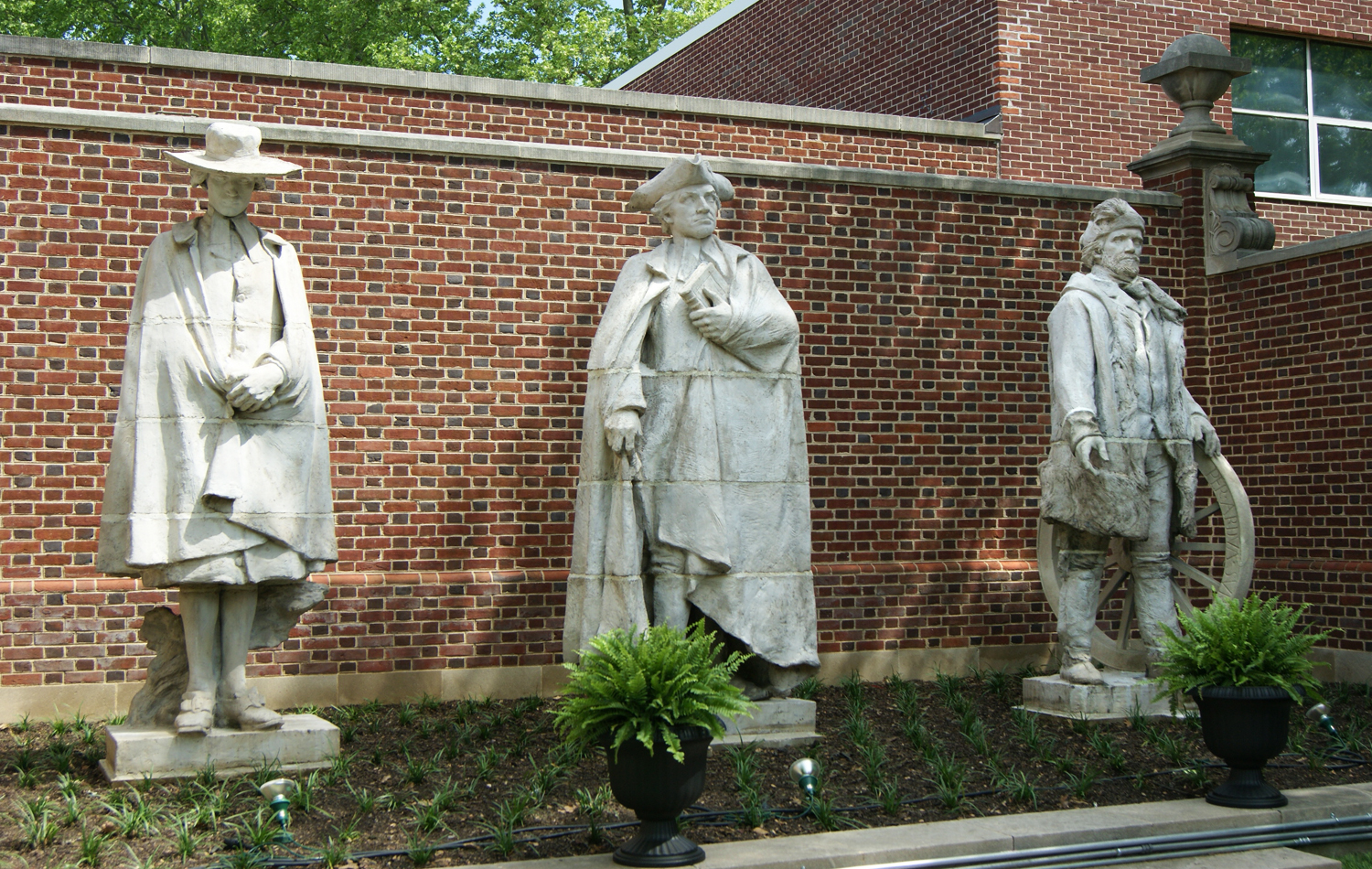 Stirling Calder also created Swann Memorial Fountain and the Shakespeare Memorial in Logan Square, as well as Sundial at the Fairmount Park Horticulture Center. He was the son of Alexander Milne Calder, who designed hundreds of sculptures at City Hall (including William Penn), and the father of Alexander "Sandy" Calder, famous for his mobiles.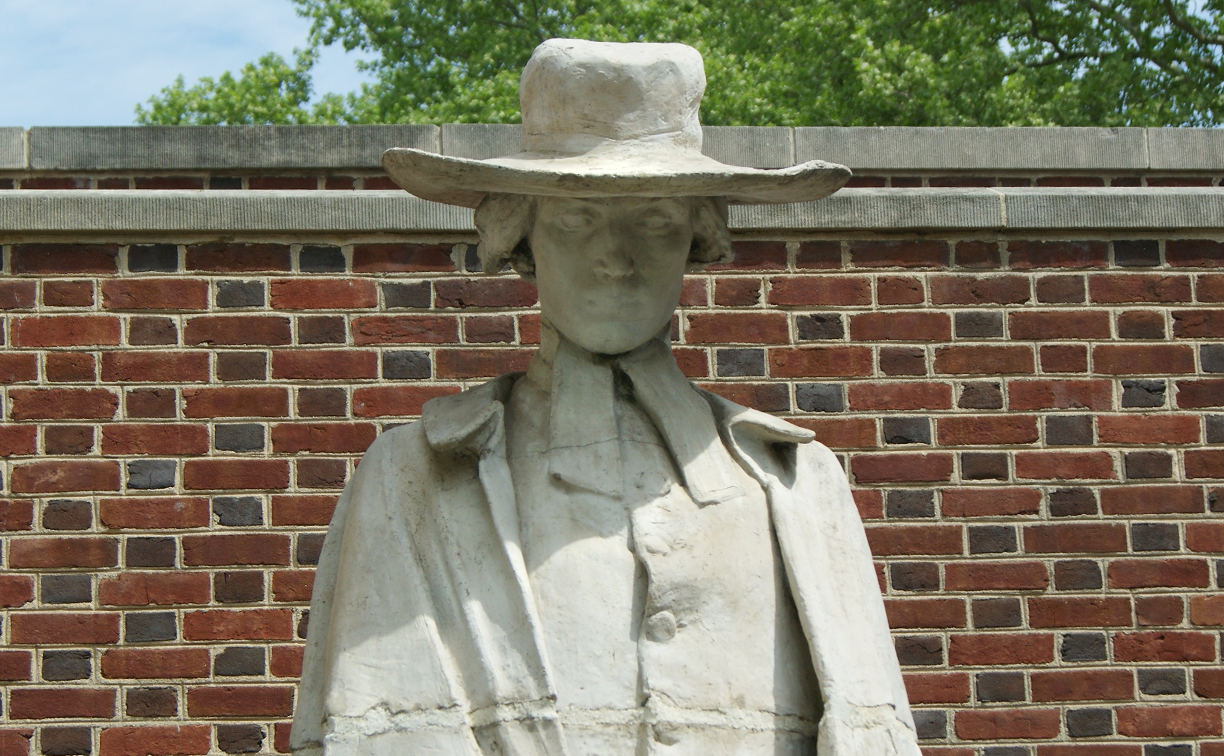 Samuel Davies (1723–1761)
A leading evangelist in the Great Awakening, Samuel Davies stressed religious freedom and education for all, including the enslaved. Besides instructing and providing books for hundreds of slaves, he became one of the first American-born composers of hymns.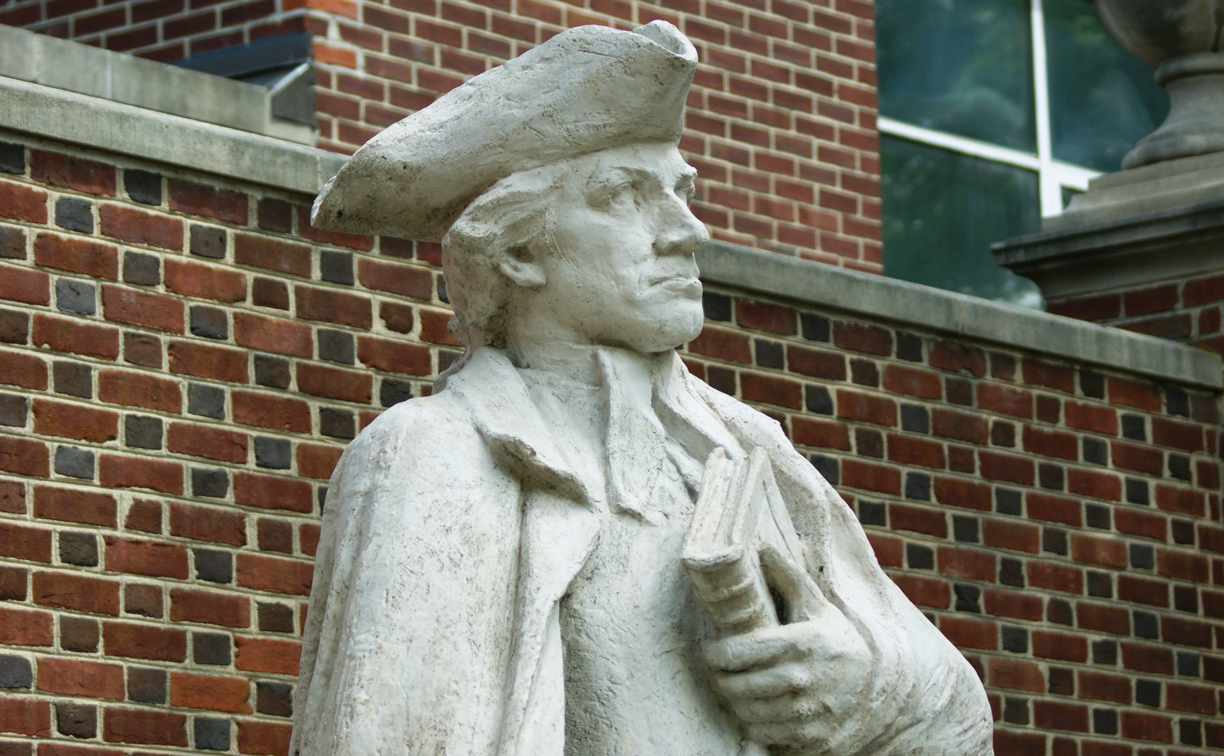 James Caldwell (1734–1781)
Known as the "Fighting Parson," James Caldwell served in the Revolutionary War. When troops ran out of gun wadding at the Battle of Springfield, he passed out books of Isaac Watts' hymns, urging the men to "Give 'em Watts."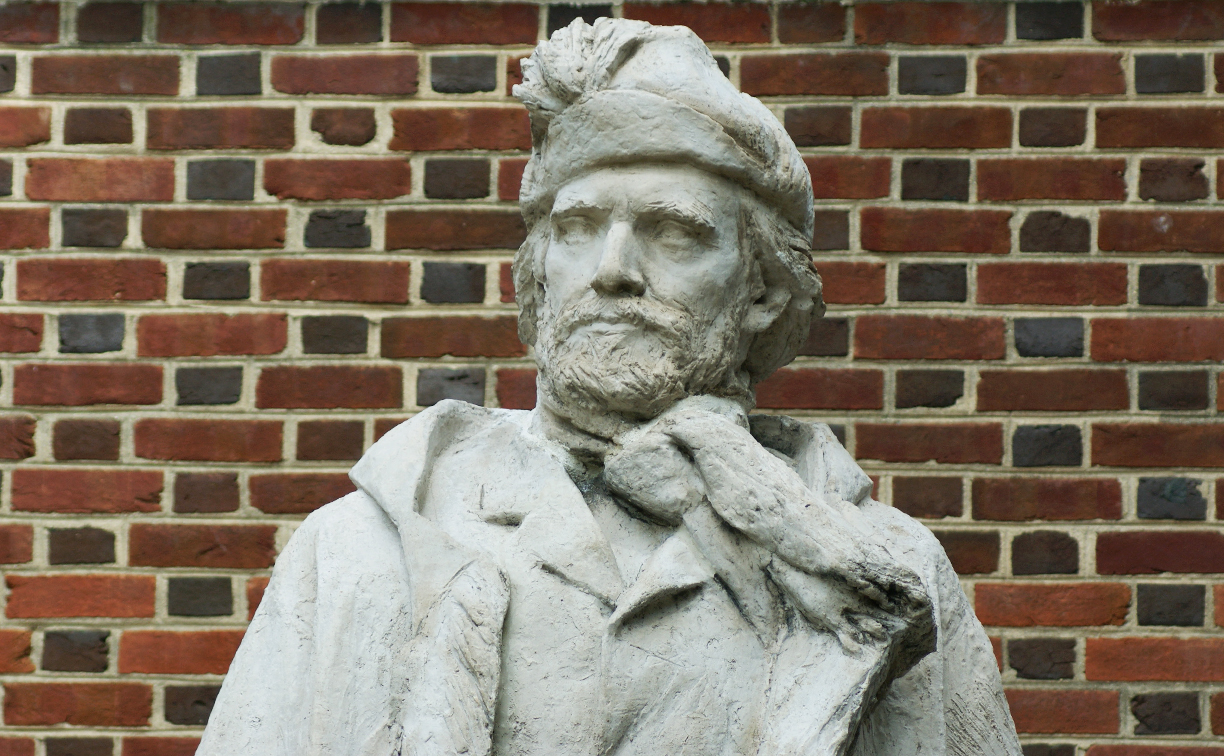 Marcus Whitman (1802–1847)
Marcus Whitman was a physician and his wife, Narcissa, a teacher. Together they set up a mission near modern-day Walla Walla, Washington, to offer medical care and schooling to the Cayuse tribe. Their settlement became an important station on the Oregon Trail.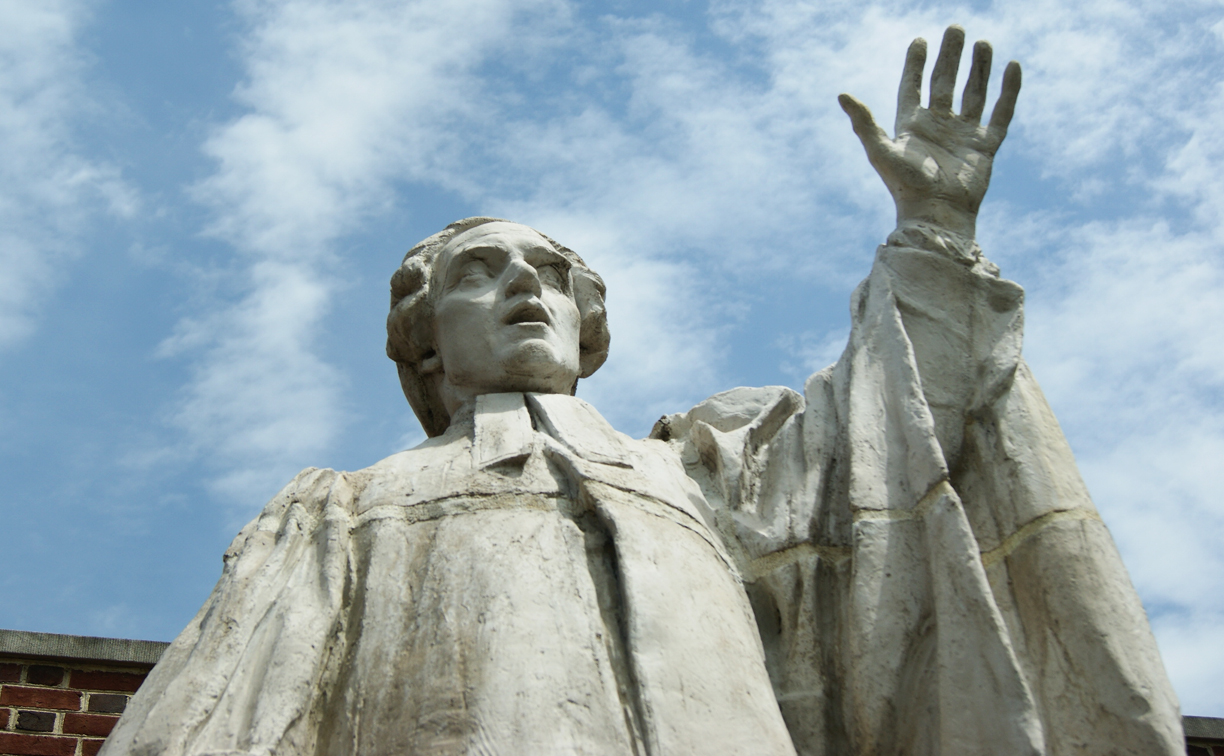 Francis Makemie (1658–1708)
A native of Ireland, Francis Makemie founded churches in Maryland and Virginia and served as moderator of America's first Presbytery. When arrested in colonial New York for preaching without a license, he successfully invoked Britain's Toleration Act to defend the principle of religious freedom.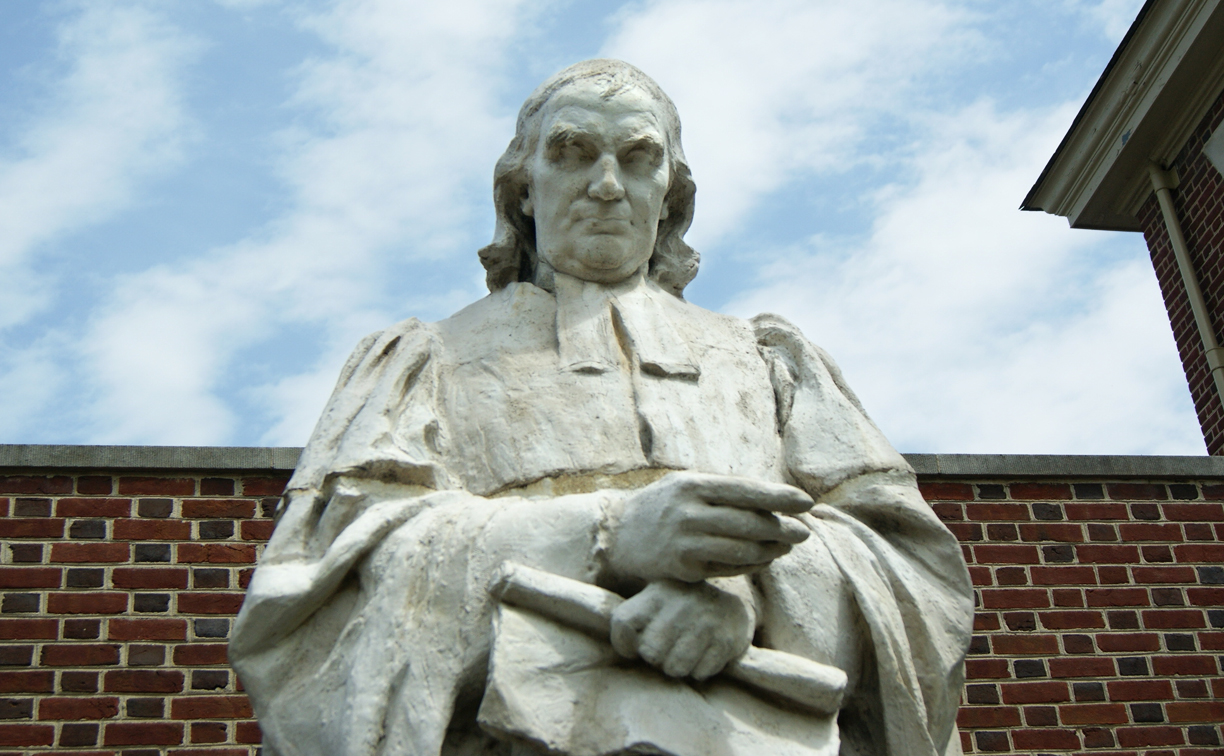 John Witherspoon (1723–1794)
The Scottish-born John Witherspoon came to America to head the college that became Princeton University. A church leader, he was the only active clergyman to sign the Declaration of Independence.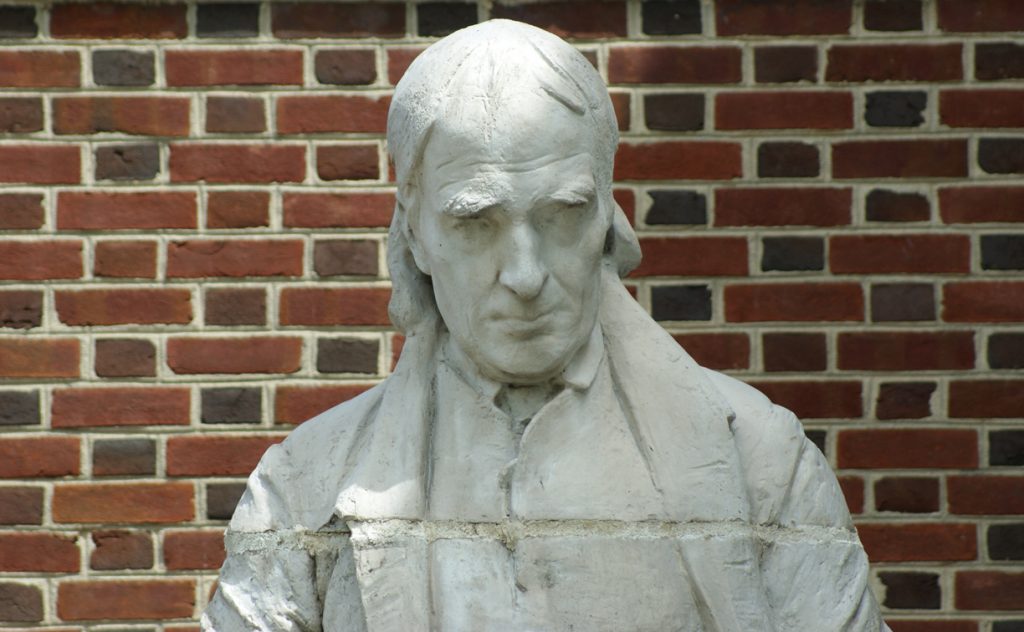 John McMillan (1752–1833)
As a frontier preacher, John McMillan founded churches and schools in western Pennsylvania. His Log School in Canonsburg was one of the first educational institutions west of the Alleghenies. He also helped establish the University of Pittsburgh and Washington & Jefferson College.
RESOURCES:

Voices heard in the program:
Reverend Doctor Beth Hessel is the former Executive Director of the Presbyterian Historical Society.
John Carr was Founding Principal Conservator of Materials Conservation, a firm that was based in Philadelphia and handled the conservation of the six sculptures.
Kathleen Foster is the Robert L. McNeil, Jr., Senior Curator of American Art and the Director of the Center for American Art at the Philadelphia Museum of Art.
Segment Producer: Anne Hoffman
A program of the Association for Public Art (formerly the Fairmount Park Art Association), Museum Without Walls: AUDIO is an innovative and accessible outdoor sculpture audio program for Philadelphia's preeminent collection of public art.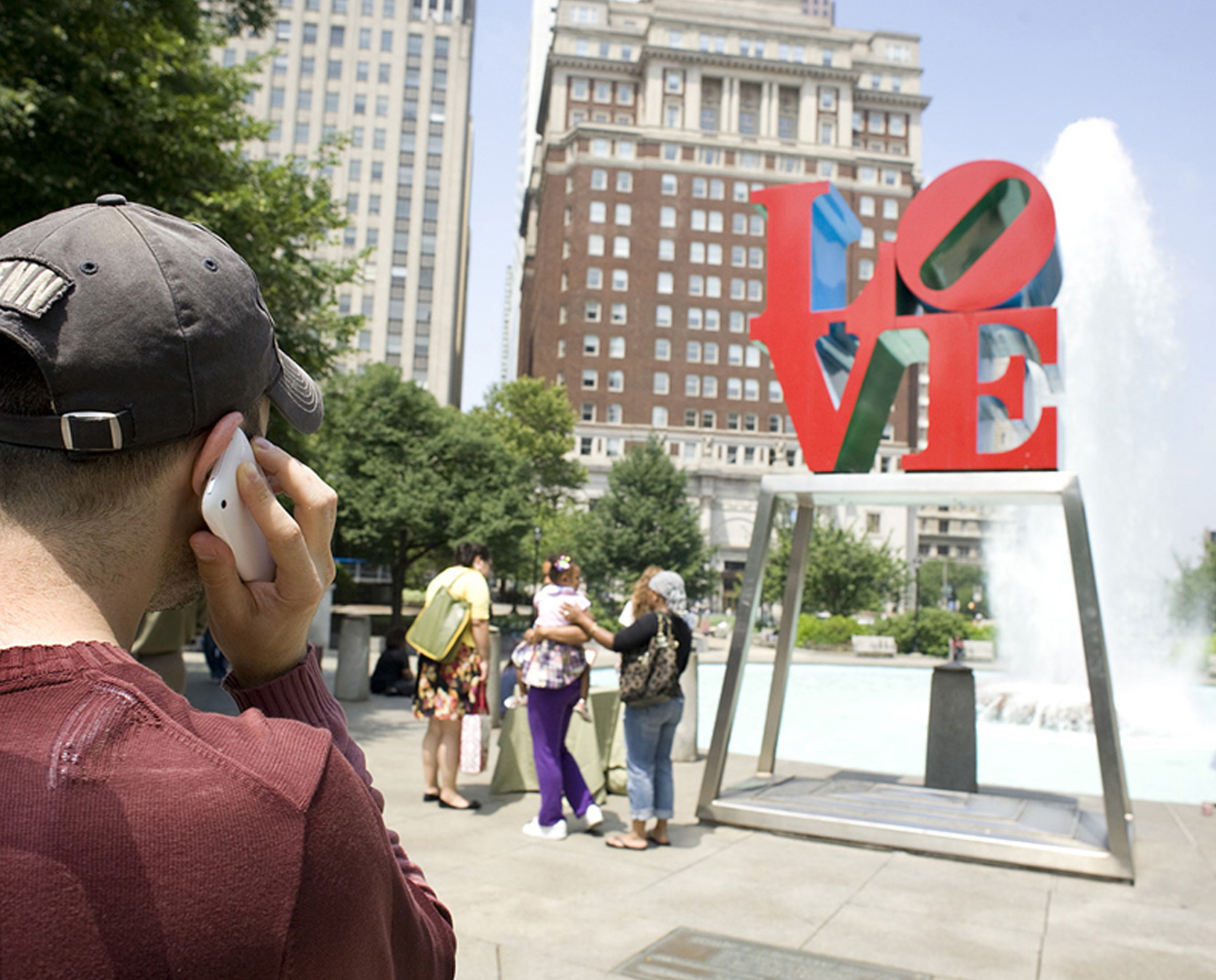 A "multi-platform" interactive audio experience – available for free by cell phone, mobile app, or on our website – Museum Without Walls: AUDIO offers the unique histories that are not typically expressed on outdoor permanent signage.
Unlike audio tours that have a single authoritative guide or narrator, each speaker featured in Museum Without Walls: AUDIO is an "authentic voice" – someone who is connected to the sculpture by knowledge, experience, or affiliation.
Over 150 unique voices are featured, including artists, educators, scientists, writers, curators, civic leaders, and historians.