At A Glance
Please note: hours of operation for the Horticulture Center grounds are Monday-Sunday, 9am-5pm

Part of the Museum Without Walls™: AUDIO program

Erected by members of the Presbyterian Church for the 1876 Centennial Exhibition

Rev. Dr. John Witherspoon was the only active clergyman in the Continental Congress who signed the Declaration of Independence
The Scottish-born Reverend Dr. John Witherspoon (1723-1794) was one of the Founding Fathers of the United States and an important figure in early American Presbyterianism. He came to America in 1768 after accepting an invitation from Benjamin Rush and Richard Stockton to become President of the Presbyterian College of New Jersey – which later became Princeton University – and was elected to the Continental Congress in 1776. He was the only active clergyman to sign the Declaration of Independence. 
Witherspoon was an outspoken advocate of American liberty, but his stance on slavery was less clear and resolute. He publicly opposed slavery and claimed it was unlawful, but continued to be a slaveholder until his death in 1794. Read more at Princeton University Art Museum ››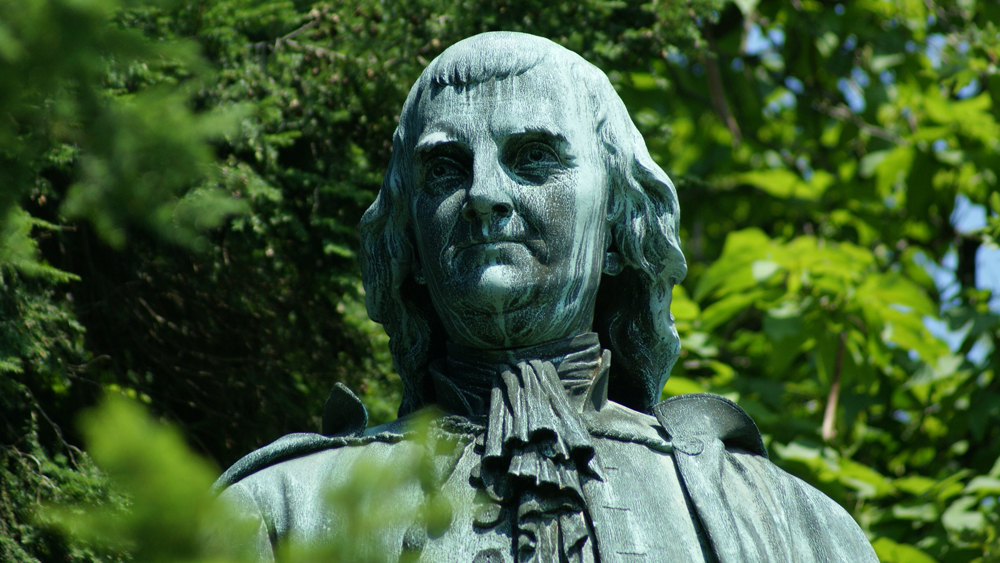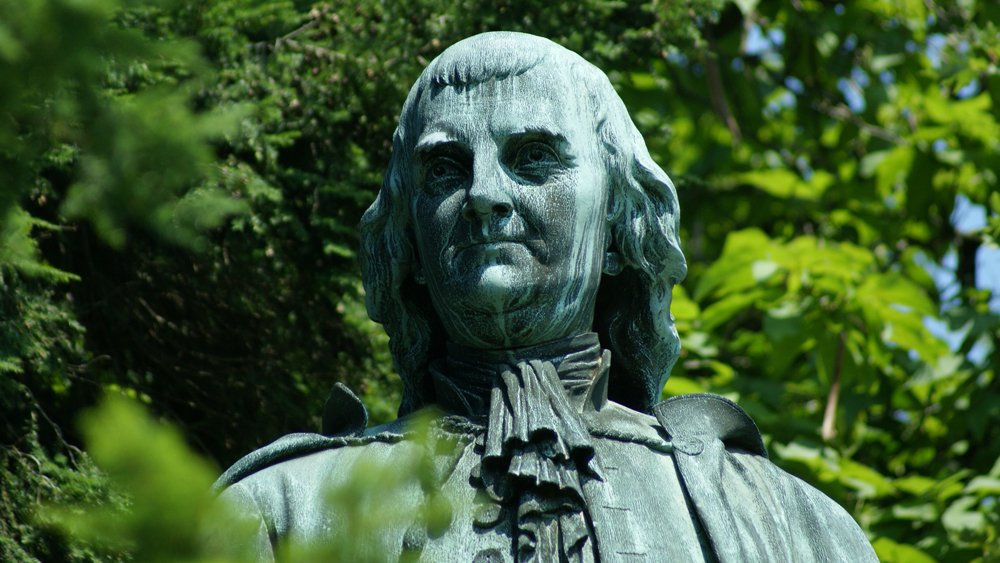 This bronze and granite memorial on the Horticulture Center grounds in West Fairmount Park was erected by members of the Presbyterian Church for the 1876 Centennial Exhibition in Philadelphia. The statue represents Witherspoon delivering an impassioned speech to his fellow delegates in support of the Declaration of Independence, which he later signed. Inscribed on the base of the statue is a quote from this speech: "…And although these grey hairs must soon descend into sepulchre I would infinitely rather that they descend thither by the hand of the executioner than desert at this crisis the sacred cause of my country."
The artist, Joseph A. Bailly, fled France in 1848 when he was conscripted into the army against his will. He settled in Philadelphia in 1850, and taught at the Pennsylvania Academy of the Fine Arts. Trained as a furniture wood carver with studies at the French Institute, he also sculpted the marble George Washington in Philadelphia City Hall's Conversation Hall.

Voices heard in the program:
Alexander "Sandy" Stoddart is a Scottish sculptor in the Ordinary to the Queen of Scotland. He created his own statue of John Witherspoon. There is one cast of his sculpture in Princeton, NJ, and another cast in Paisley, Scotland.
Fred Heuser is the former Executive Director of the Presbyterian Historical Society of Philadelphia. He retired in 2013 after 31 years of service with the organization.
Jeffry H. Morrison is the author of John Witherspoon & the Founding of the American Republic. He is a professor of government at Regent University.
Segment Producer: John DeLore
A program of the Association for Public Art (formerly the Fairmount Park Art Association), Museum Without Walls™: AUDIO is an innovative and accessible outdoor sculpture audio program for Philadelphia's preeminent collection of public art.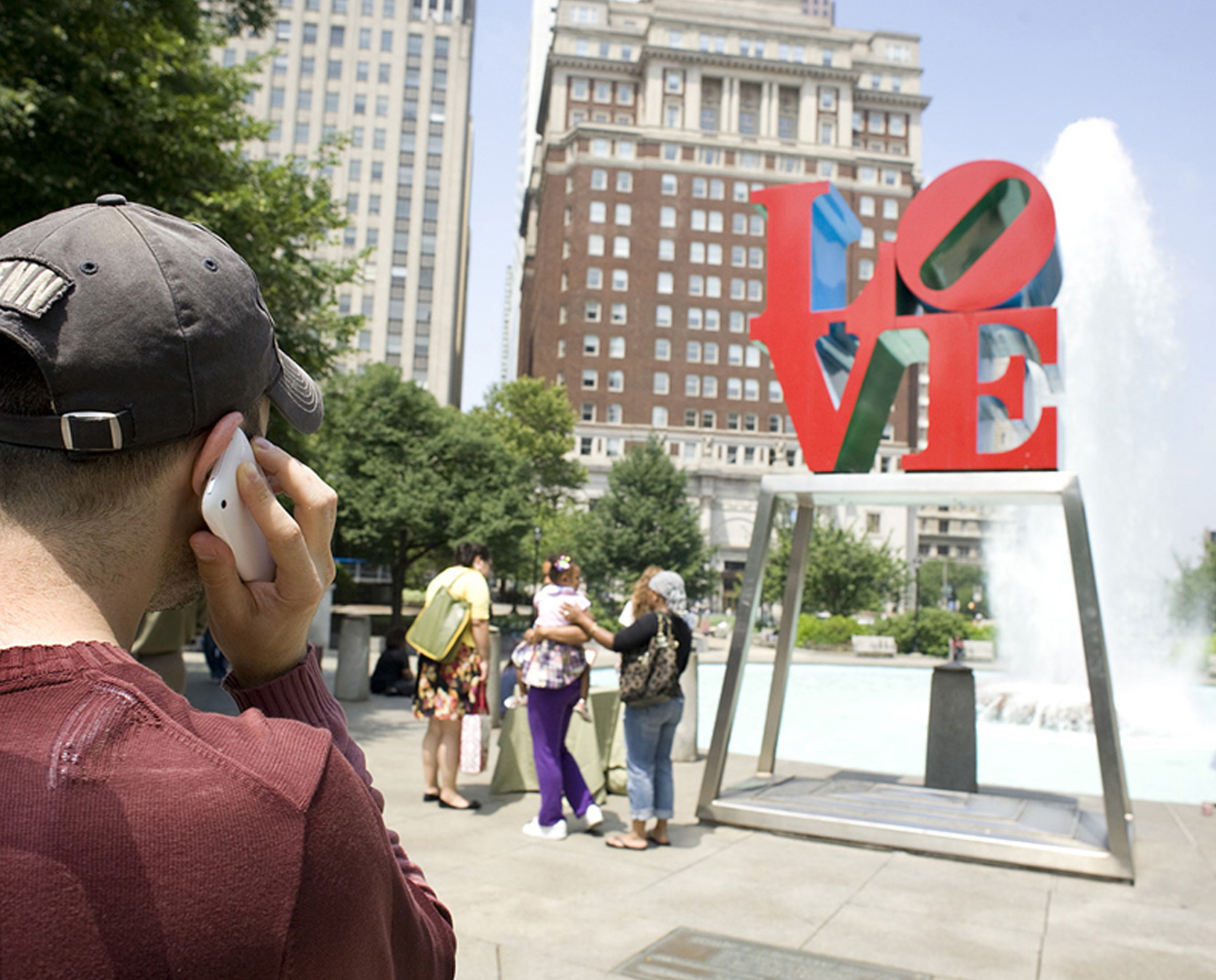 A "multi-platform" interactive audio experience – available for free by cell phone, mobile app, or on our website – Museum Without Walls™: AUDIO offers the unique histories that are not typically expressed on outdoor permanent signage.
Unlike audio tours that have a single authoritative guide or narrator, each speaker featured in Museum Without Walls™: AUDIO is an "authentic voice" – someone who is connected to the sculpture by knowledge, experience, or affiliation.
Over 150 unique voices are featured, including artists, educators, scientists, writers, curators, civic leaders, and historians.
This artwork is part of the Around the Horticulture Center tour