At A Glance
Please note: hours of operation for the Horticulture Center grounds are Monday-Sunday, 9am-5pm

Part of the Museum Without Walls: AUDIO program

The second monument given by Italian-Americans to the City of Philadelphia

This limestone pedestal features three of the composer's greatest operas, Rigoletto (1851), La Traviata (1853), and Aida (1871)
One of the most influential composers of all time, Giuseppe Verdi's (1813-1901) music continues to be popular worldwide. Verdi's works span several periods of 19th century Italian music. This limestone pedestal features three of the composer's greatest operas, Rigoletto (1851), La Traviata (1853), and his masterpiece Aida (1871).
A gift of the Italian Colony of Philadelphia in 1907, this was the second monument given by Italian-Americans to the City. The first was the Columbus monument, which was originally erected by the Columbus Monument Association for the Centennial Exhibition in 1876 near the Fairmount Park Horticulture Center before it was moved to its current location at Marconi Plaza in South Philadelphia in 1976.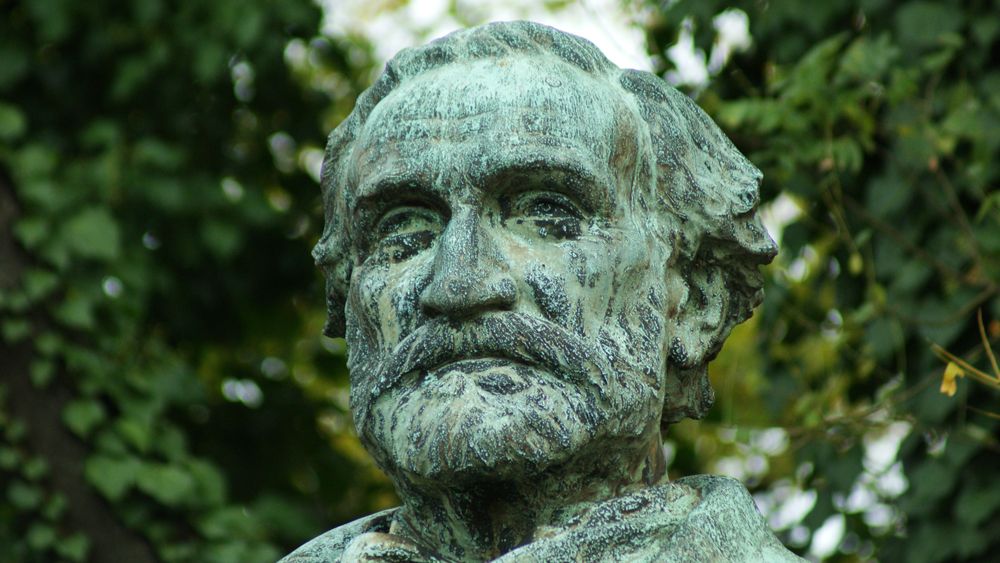 Update: An earlier version of this page credited G.B. Bashanellifusi as the artist of this work. The artist is Ettore Ferrari.

RESOURCES:

Voices heard in the program:
David Kim is Concertmaster and solo violinist with the Philadelphia Orchestra. He is a renowned teacher who presents master classes world-wide. Kim also works with youth to cultivate future audiences for classical music.
Hardy von Auenmueller is Chairman of the Board of The German Society of Pennsylvania, founded in 1764 to assist German immigrants. Today the organization furthers the understanding of German and German-American contributions to American history and culture.
Richard N. Juliani is a historian who has studied immigration and ethnic life, with a focus on the Italian American experience. He is the author of The Social Organization of Immigration: The Italians in Philadelphia.
Segment Producer: Jonathan Mitchell
Update: This video credits G.B. Bashanellifusi as the artist of the Giuseppe Verdi bust. The artist is Ettore Ferrari.
A program of the Association for Public Art (formerly the Fairmount Park Art Association), Museum Without Walls: AUDIO is an innovative and accessible outdoor sculpture audio program for Philadelphia's preeminent collection of public art.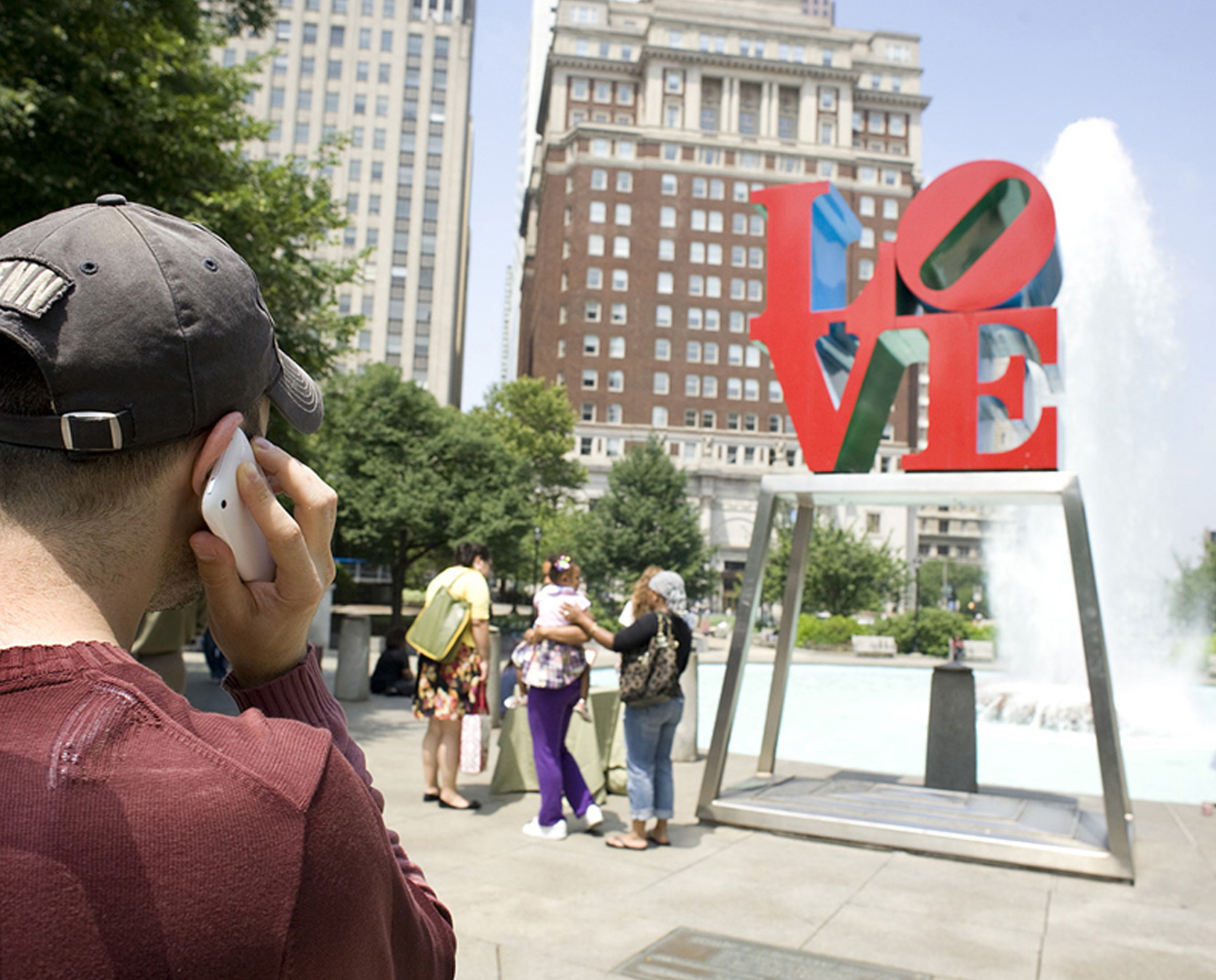 A "multi-platform" interactive audio experience – available for free by cell phone, mobile app, or on our website – Museum Without Walls: AUDIO offers the unique histories that are not typically expressed on outdoor permanent signage.
Unlike audio tours that have a single authoritative guide or narrator, each speaker featured in Museum Without Walls: AUDIO is an "authentic voice" – someone who is connected to the sculpture by knowledge, experience, or affiliation.
Over 150 unique voices are featured, including artists, educators, scientists, writers, curators, civic leaders, and historians.
This artwork is part of the Around the Horticulture Center tour