At A Glance
The Preacher, with his hands cupped near his chin as he speaks, is an emblem of the religious figures who have "guided our ways." In a letter to the Fairmount Park Art Association (now the Association for Public Art), artist Waldemar Raemisch, who fled to the United States from Nazi Germany, referred to his figure as "The Exhorter." Raemisch later created the bronze groups The Great Mother and The Great Doctor, commissioned for Philadelphia's Youth Study Center and later moved to the Philadelphia High School of the Future in West Fairmount Park in 2008.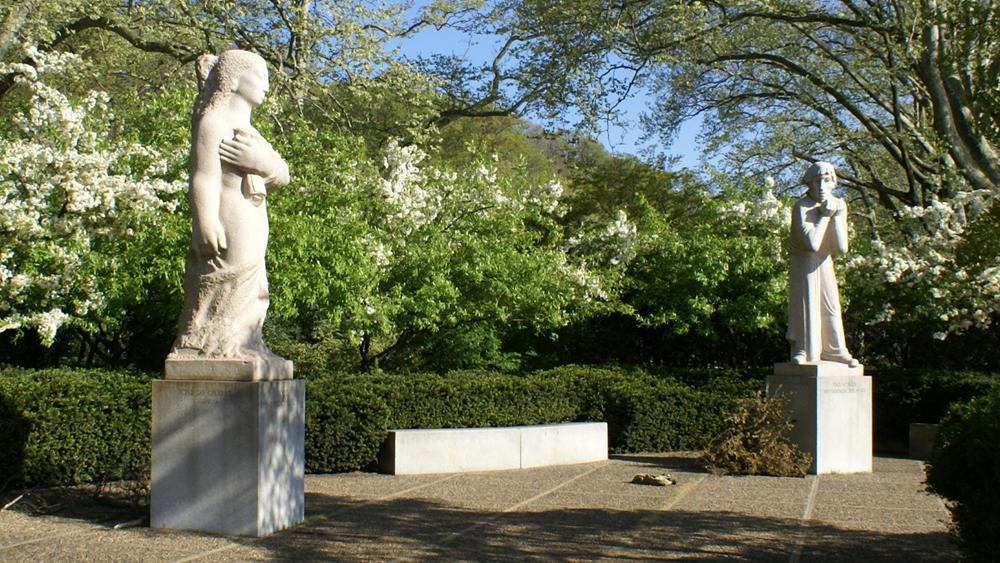 The North Terrace of the Ellen Phillips Samuel Memorial
The development of the North Terrace inaugurated the final stage of the Samual Memorial. Here the intention was to express not historical periods or movements but rather the "inner energies" that shaped the nation. Two major bronze groups were to represent "social consciousness" and "constructive enterprise," and the commissions were offered to Jacob Epstein and Jacque Lipchitz. As Epstein and Lipchitz progressed, it became apparent that their two massive monuments would not fit comfortably in the same terrace. Thus, Epstein's Social Consciousness was installed at the west entrance of the Philadelphia Museum of Art. Lipchitz's The Spirit of Enterprise served as the centerpiece of the North Terrace until, in 1986, it was moved to the Central Terrace.
Sculptures in the North Terrace:
Adapted from Public Art in Philadelphia by Penny Balkin Bach (Temple University Press, Philadelphia, 1992).
RESOURCES:

Voices heard in the program:
Penny Balkin Bach is the former Executive Director & Chief Curator of the Association for Public Art and the author of many books and articles about Philadelphia's public art.
Kathleen A. Foster is Robert L. McNeil, Jr., Senior Curator of American Art and Director of the Center for American Art at the Philadelphia Museum of Art.
Michael Taylor is the former Muriel and Philip Berman Curator of Modern Art at the Philadelphia Museum of Art and the author of Jacques Lipchitz and Philadelphia.
Segment Producer: Amanda Aronczyk and Ave Carrillo
A program of the Association for Public Art (formerly the Fairmount Park Art Association), Museum Without Walls: AUDIO is an innovative and accessible outdoor sculpture audio program for Philadelphia's preeminent collection of public art.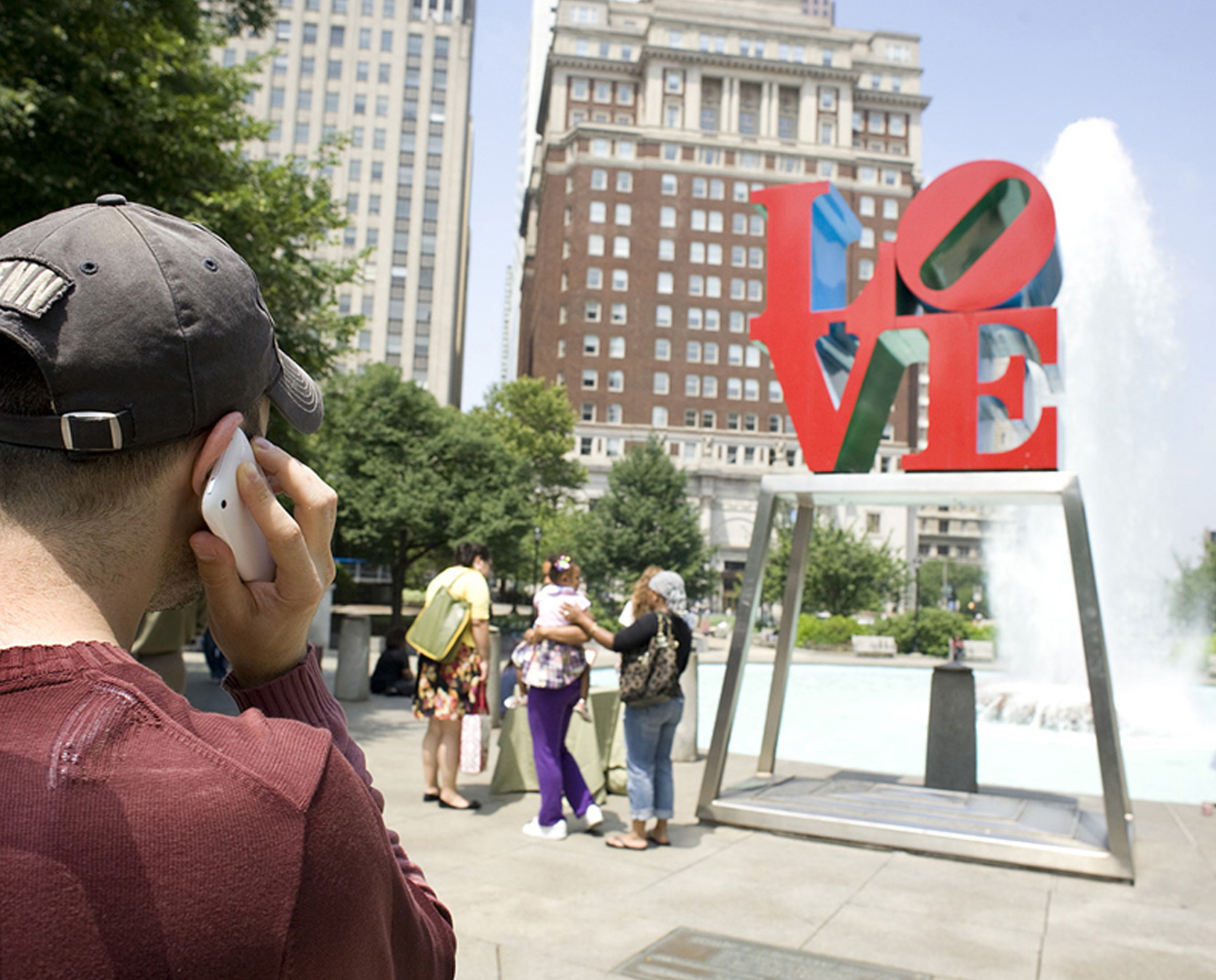 A "multi-platform" interactive audio experience – available for free by cell phone, mobile app, or on our website – Museum Without Walls: AUDIO offers the unique histories that are not typically expressed on outdoor permanent signage.
Unlike audio tours that have a single authoritative guide or narrator, each speaker featured in Museum Without Walls: AUDIO is an "authentic voice" – someone who is connected to the sculpture by knowledge, experience, or affiliation.
Over 150 unique voices are featured, including artists, educators, scientists, writers, curators, civic leaders, and historians.