At A Glance
For the Ellen Phillips Samuel Memorial, the trustees of the Fairmount Park Art Association (now the Association for Public Art) imagined a large bronze representing America's "Constructive Enterprise" – "the vigor, the power of harnessed nature, or the strength of men harnessing nature and making it conform to their uses and desires."
"Here, the eternal battle has ended, and man and bird are united in a common purpose."
The commission was granted in 1950 to Jacques Lipchitz. After numerous studies, the casting in 20 separate pieces began and the massive bronze was installed in the Memorial's North Terrace in 1960. It was moved to the Central Terrace in 1986 to increase its visibility from Kelly Drive.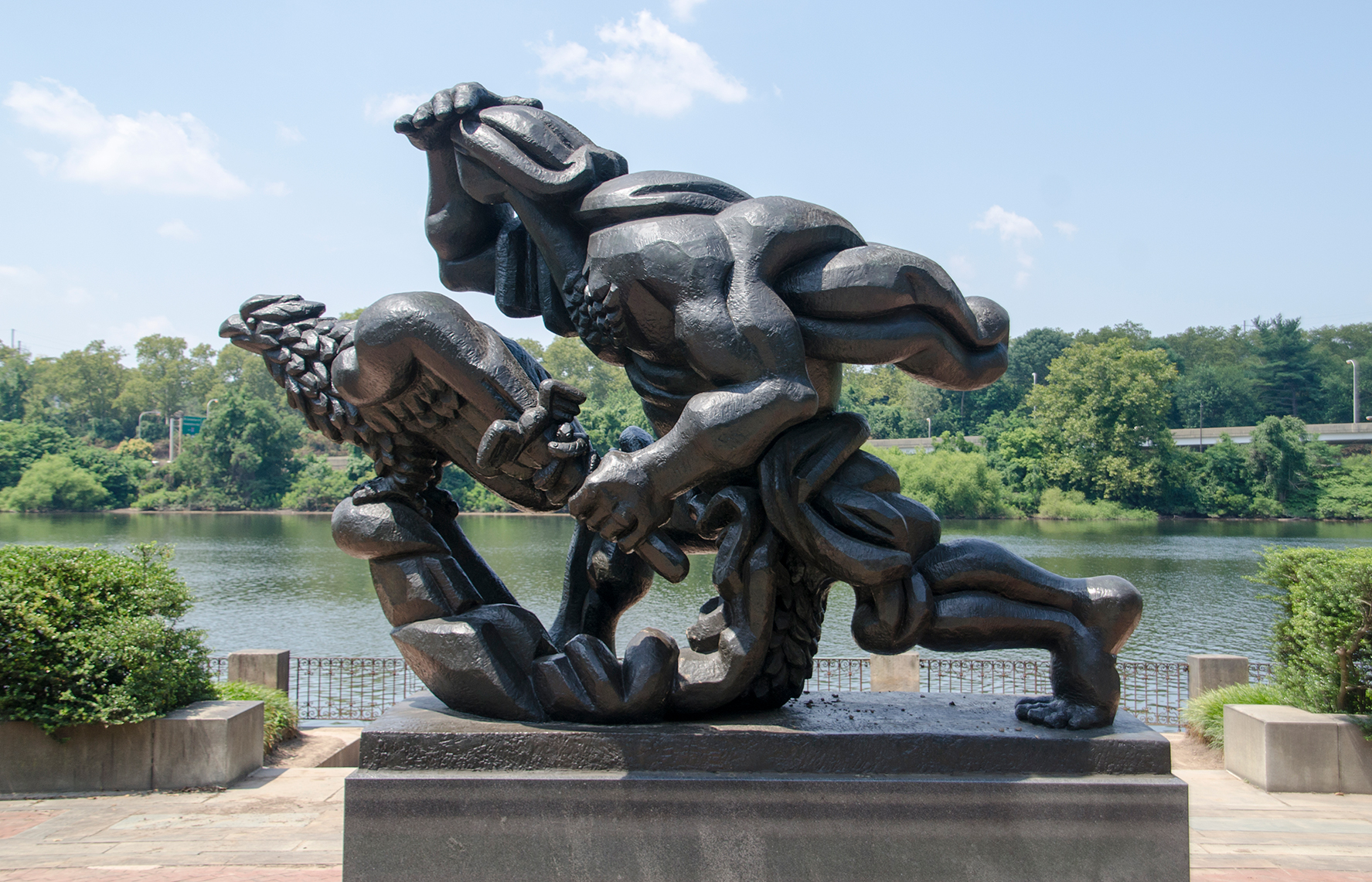 Lipchitz's powerfully optimistic treatment reflects his life-long idealism. The muscular pioneer surges forward, one hand shading his eyes as he scans the horizon, the other holding a caduceus. Echoing his movement is a great eagle, wings outstretched. The link with his Prometheus Strangling the Vulture located outside the Philadelphia Museum of Art is apparent, and many have been tempted to connect the two: here, the eternal battle has ended, and man and bird are united in a common purpose. Lipchitz was particularly pleased by the quotation from Theodore Roosevelt inscribed on the pedestal: "Our nation, glorious in youth and strength, looks into the future with fearless and eager eyes, as vigorous as a young man to run a race."
The Central Terrace of the Ellen Phillips Samuel Memorial
Construction of the Samuel Memorial began with the Central Terrace. Six sculptors were commissioned to create two large bronze monuments and four complementary figures in limestone. These works express the twin themes of America's westward expansion and the new nation's welcome to immigrants from other lands.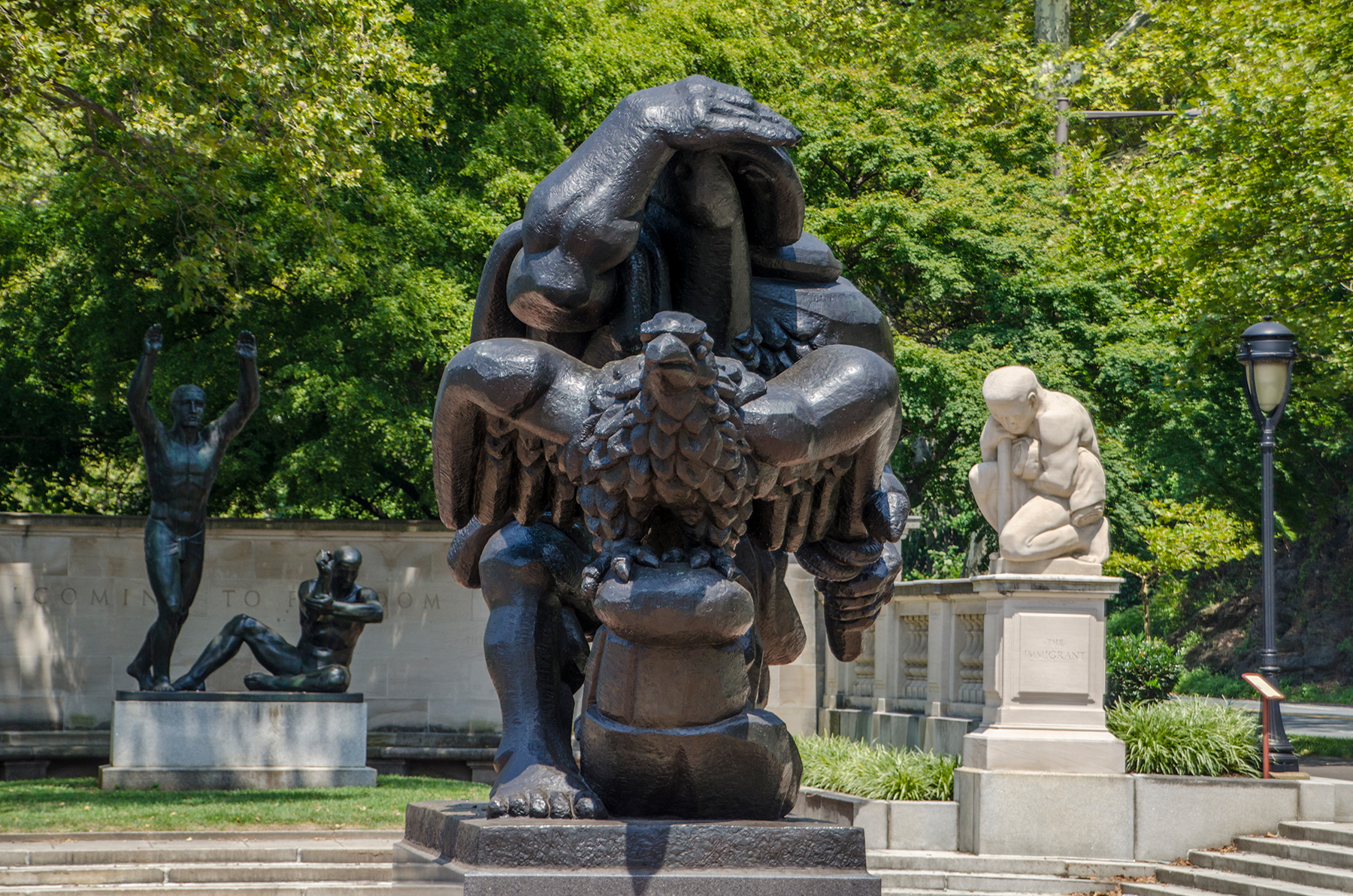 Sculptures in the Central Terrace:
Adapted from Public Art in Philadelphia by Penny Balkin Bach (Temple University Press, Philadelphia, 1992).
RESOURCES:
Voices heard in the program:
Penny Balkin Bach is the former Executive Director & Chief Curator of the Association for Public Art and the author of many books and articles about Philadelphia's public art.
Kathleen A. Foster is Robert L. McNeil, Jr., Senior Curator of American Art and Director of the Center for American Art at the Philadelphia Museum of Art.
Michael Taylor is the former Muriel and Philip Berman Curator of Modern Art at the Philadelphia Museum of Art and the author of Jacques Lipchitz and Philadelphia.
Segment Producer: Amanda Aronczyk and Ave Carrillo
A program of the Association for Public Art (formerly the Fairmount Park Art Association), Museum Without Walls: AUDIO is an innovative and accessible outdoor sculpture audio program for Philadelphia's preeminent collection of public art.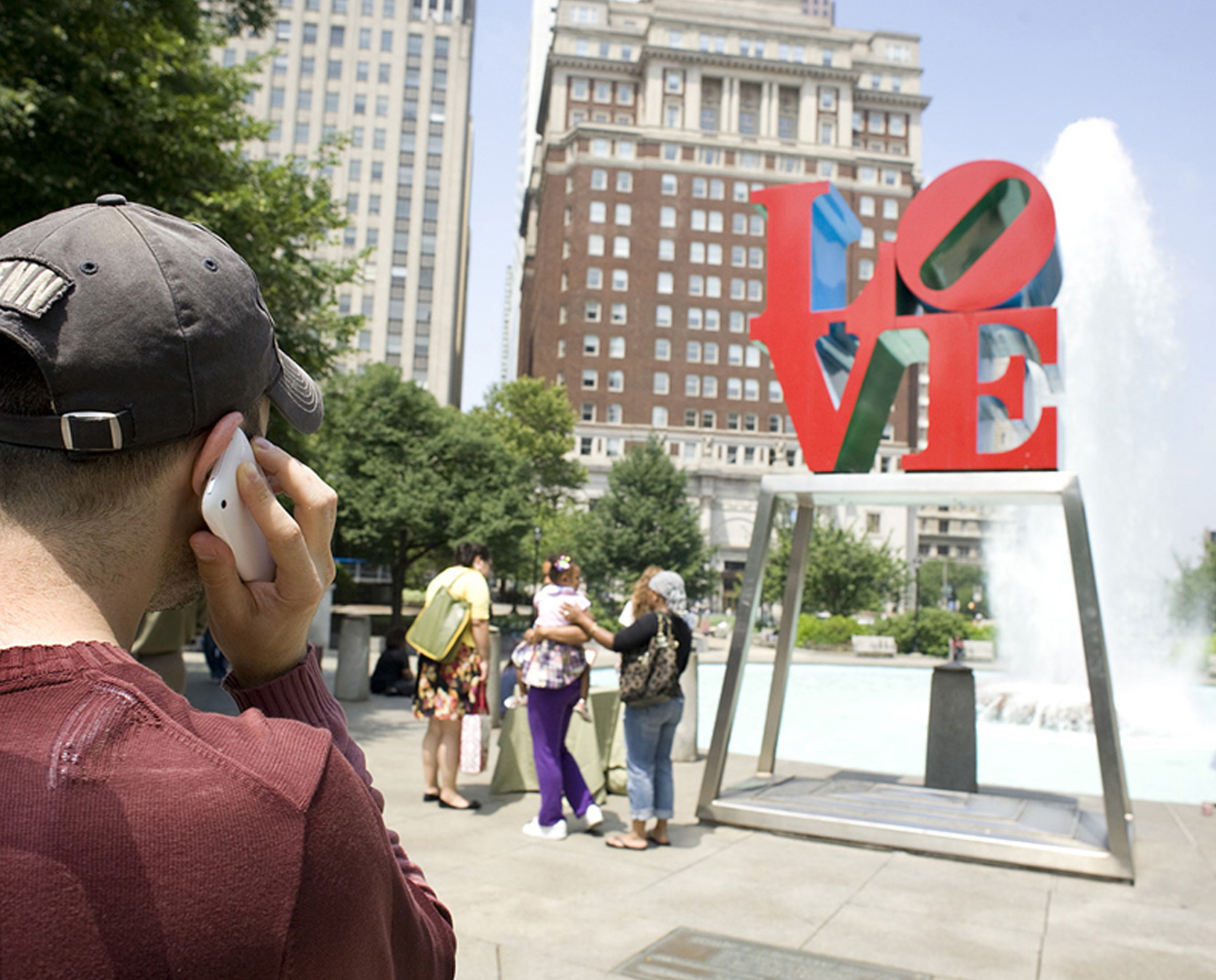 A "multi-platform" interactive audio experience – available for free by cell phone, mobile app, or on our website – Museum Without Walls: AUDIO offers the unique histories that are not typically expressed on outdoor permanent signage.
Unlike audio tours that have a single authoritative guide or narrator, each speaker featured in Museum Without Walls: AUDIO is an "authentic voice" – someone who is connected to the sculpture by knowledge, experience, or affiliation.
Over 150 unique voices are featured, including artists, educators, scientists, writers, curators, civic leaders, and historians.