At A Glance
Originally commissioned for the Youth Study Center, a juvenile detention facility

The central figures symbolize a universal Mother and a Doctor—allegorical expressions of the care, comfort, and guidance that adults can offer to children

The sculptures were moved to the School of the Future in West Fairmount Park in 2008
Created by Waldemar Raemisch to represent the "spirit of juveniles," The Great Mother and The Great Doctor were originally commissioned for the Youth Study Center, a juvenile detention facility. The sculptures were moved to the School of the Future in West Fairmount Park in August 2008.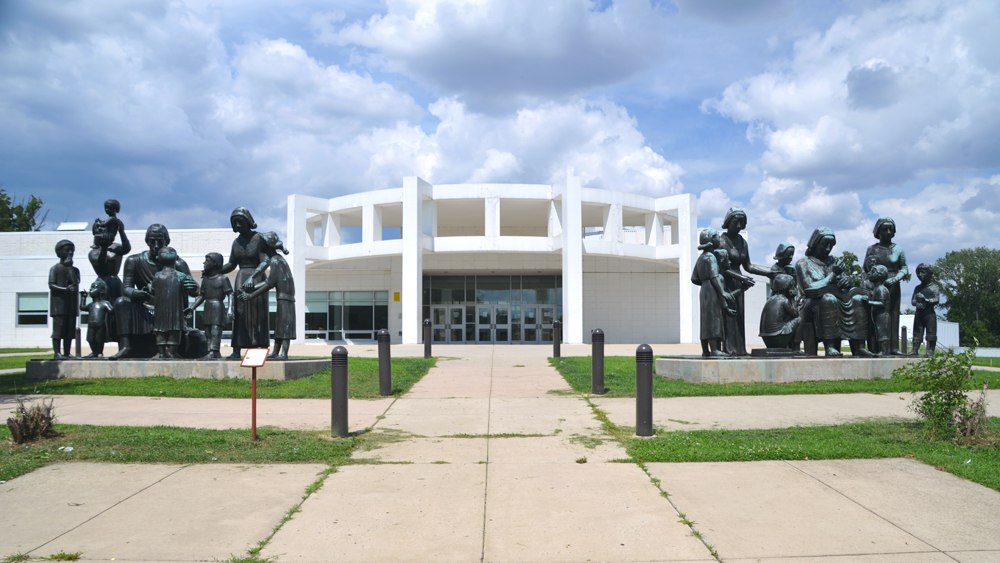 In each of the two groups a seated, central figure is surrounded by idealized compositions of children and attending adults. The central figures symbolize a universal Mother and a Doctor or Healer, respectively – allegorical expressions of the care, comfort, and guidance that adults can offer to children. From a distance each group blends into a whole, almost as if the figures were carved in relief on the building itself. Raemisch also created The Preacher for the Ellen Phillips Samuel Memorial.
Adapted from Public Art in Philadelphia by Penny Balkin Bach (Temple University Press, Philadelphia, 1992).
RESOURCES