At A Glance
One of the City of Philadelphia's earliest Percent for Art projects

Keyser was a Philadelphia native and Tyler School of Art graduate known for her wooden sculptures of the human form

Mother and Child is the artist's first bronze and larger-than-life sculpture

Keyser has several other artworks for public sites in Philadelphia
Mother and Child was one of the earlier results of the 1959 city ordinance requiring that one percent of the construction funds for new municipal buildings be devoted to fine arts. Architect Norman Rice invited several artists to submit designs for the new South Philadelphia health center, and Evelyn Keyser's submission of a wood carving of a mother and child won her the commission.
Keyser wanted to convey 'the great affection and protection a mother gives an infant'
A native of South Philadelphia, Evelyn Keyser attended high school only a few blocks from the site where the sculpture now stands. Along with her twin sister, painter Elsie Manville, Keyser won a scholarship to Temple University's Tyler School of Art. She became known early in her career for creating wooden sculptures of the human form that created a monumental effect even when the dimensions were small.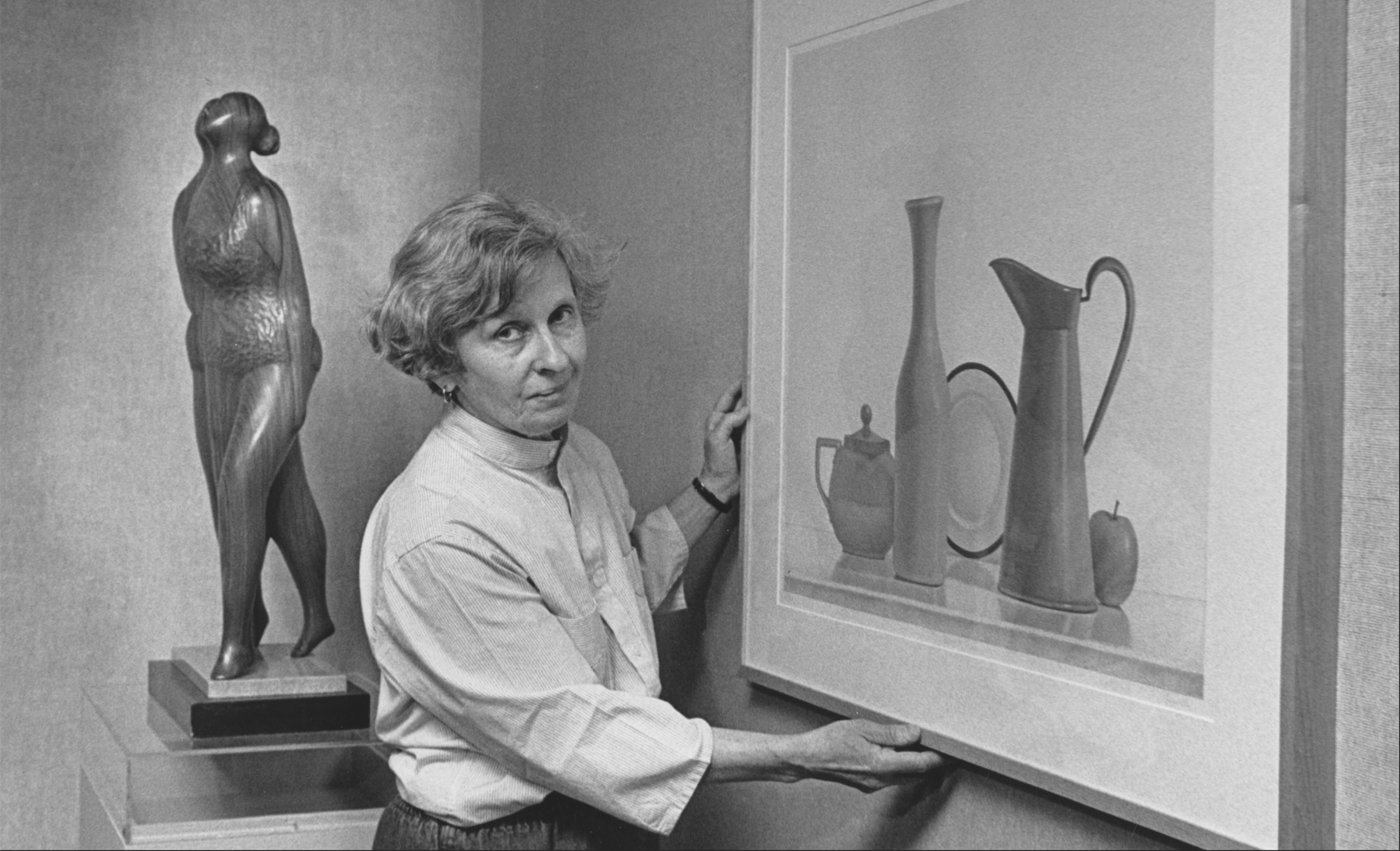 Mother and Child was Keyser's first bronze and larger-than-life sculpture. The figures gaze toward the sky – an attitude explained by the artwork's alternative title, See the Moon. The artist wanted to convey "the great affection and protection a mother gives an infant" with this sculpture, which relies on simple, rounded forms with minimal detail. The artwork earned Keyser a Citation for Notable Integration of Art and Architecture from the Philadelphia chapter of the American Institute of Architects.
Keyser has since created a number of artworks for public sites in Philadelphia, including People Pyramid (1970) at Clemente Park and Playground, and Families (1976) at District Health Center #10.
Adapted from Public Art in Philadelphia by Penny Balkin Bach (Temple University Press, Philadelphia, 1992).