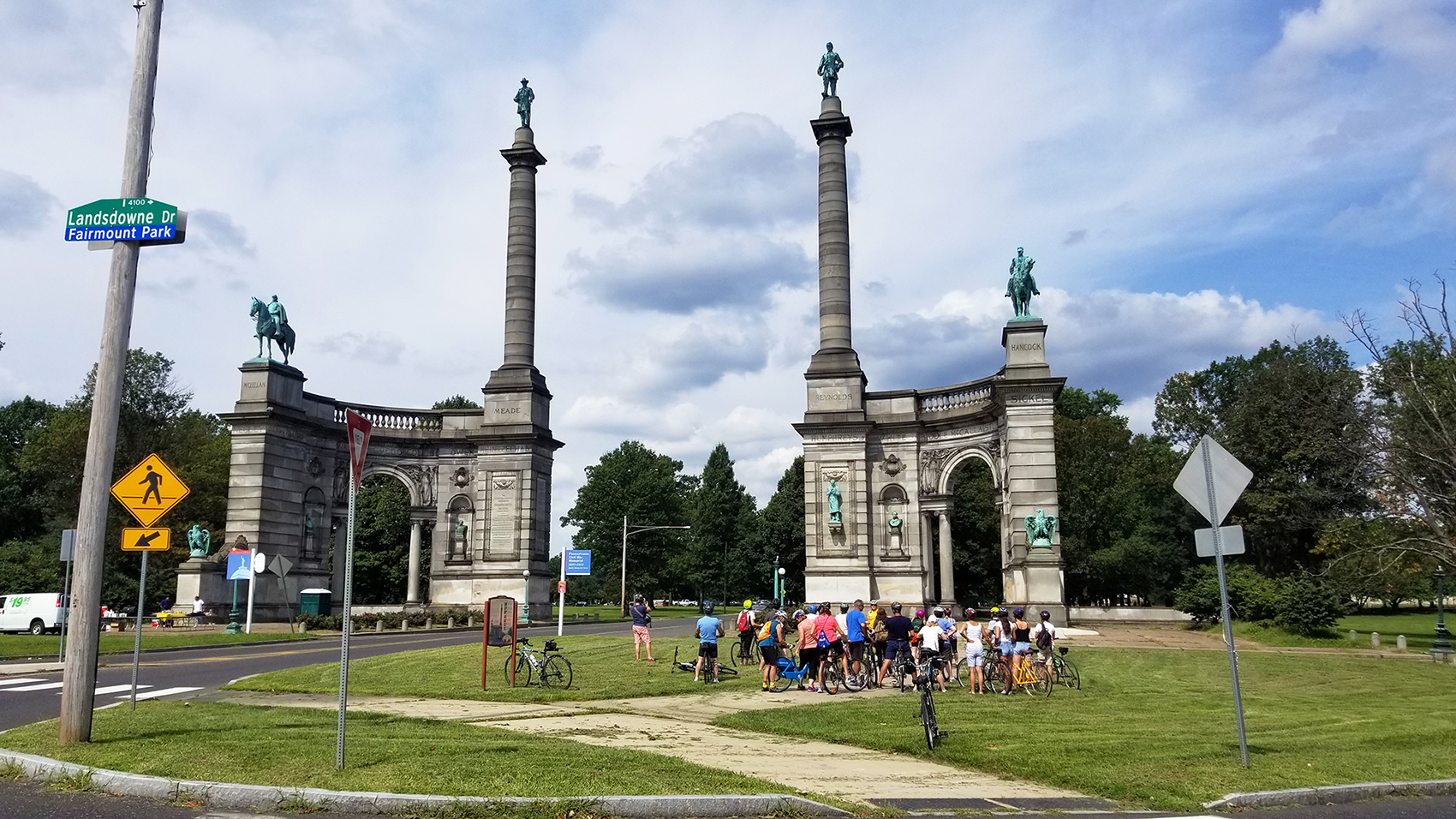 Tour public art in Philadelphia with the Association for Public Art's Outdoor Sculpture Bike Map! Created in collaboration with the Bicycle Coalition of Greater Philadelphia, our bike map offers a 4- and 10-mile route with sculpture stops and scenic views throughout East and West Fairmount Park.
The map also indicates which artworks have Museum Without Walls™: AUDIO programs, which are accessible by phone, mobile app or online. Riders can refer to the map or on-site signage to see if an audio program is available for a particular sculpture.
*Please note these routes are recommended for urban cyclists with experience riding on busy streets or in traffic.