At A Glance
Part of the Museum Without Walls: AUDIO program

Daniel Chester French sculpted General Grant and Edward C. Potter (his former student) sculpted the horse

Daniel Chester French also sculpted the Lincoln Memorial statue of Abraham Lincoln in Washington D.C.
Just four days after the death of General Grant in 1885, the Fairmount Park Art Association (now the Association for Public Art) formed a committee to create a fund for erecting an appropriate memorial. By January of the following year, almost $13,000 had been collected for the Grant Memorial Fund.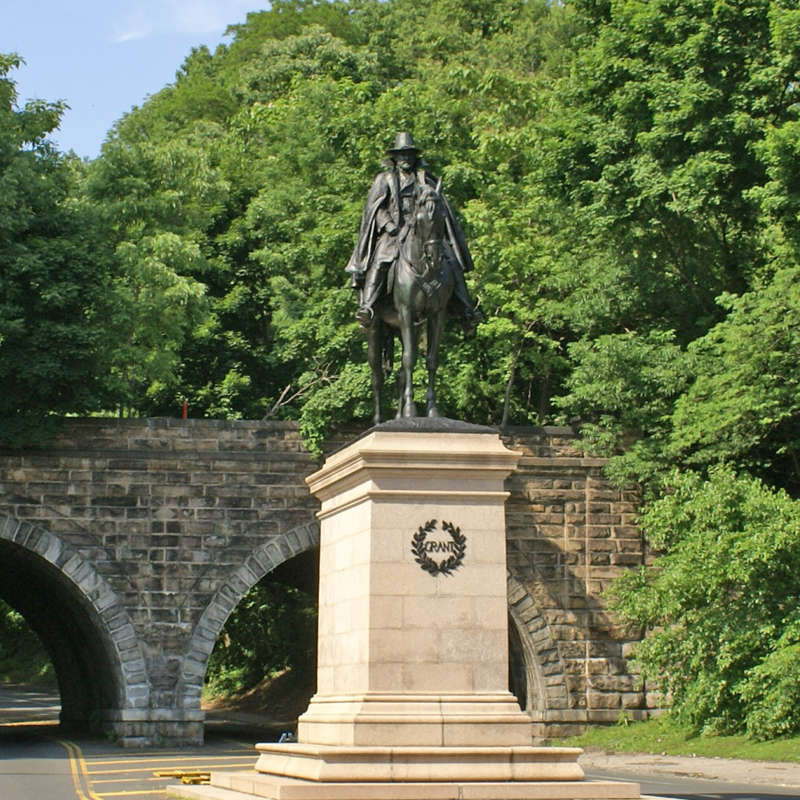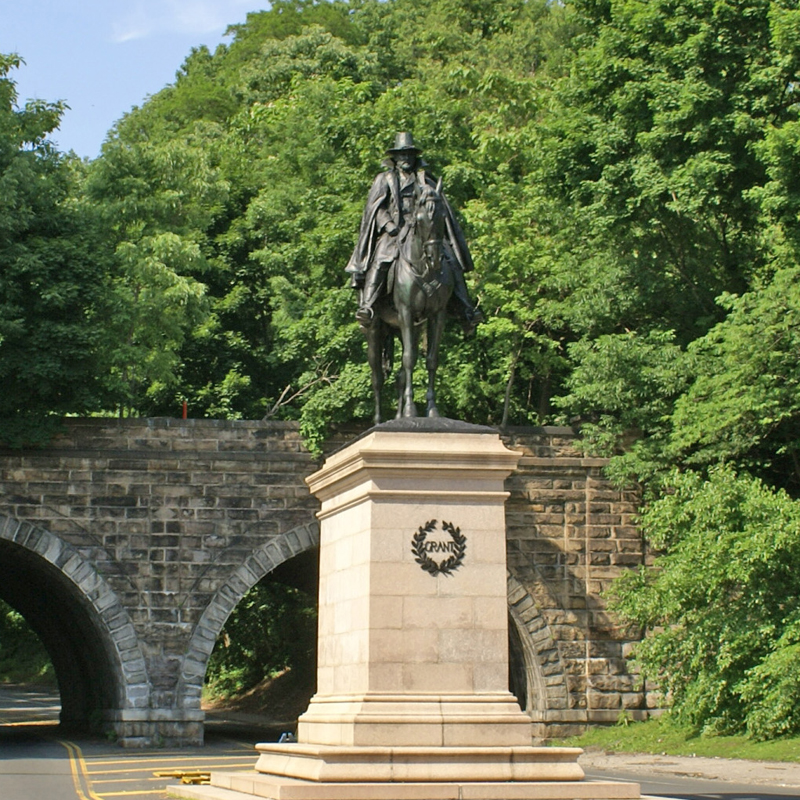 Daniel Chester French was awarded the commission for the monument and requested that a former student, Edward C. Potter, work with him. Potter had previously collaborated with French and was particularly interested in the modeling of horses. French depicted Grant "surveying a battlefield from an eminence and . . . intent upon the observation of the forces before him.
The horse is obedient . . . to the will of his rider. We endeavored in the figure of Grant to give something of the latent force of the man, manifesting itself through perfect passivity." The model was completed in 1893 and then enlarged to one and a half times life size in Potter's studio in Enfield, Massachusetts.
Casting at the Bureau Brothers Foundry began in 1896. The sculpture was dedicated on April 27, 1899, a date selected to coincide with the 77th anniversary of Grant's birth.
Adapted from Public Art in Philadelphia by Penny Balkin Bach (Temple University Press, Philadelphia, 1992).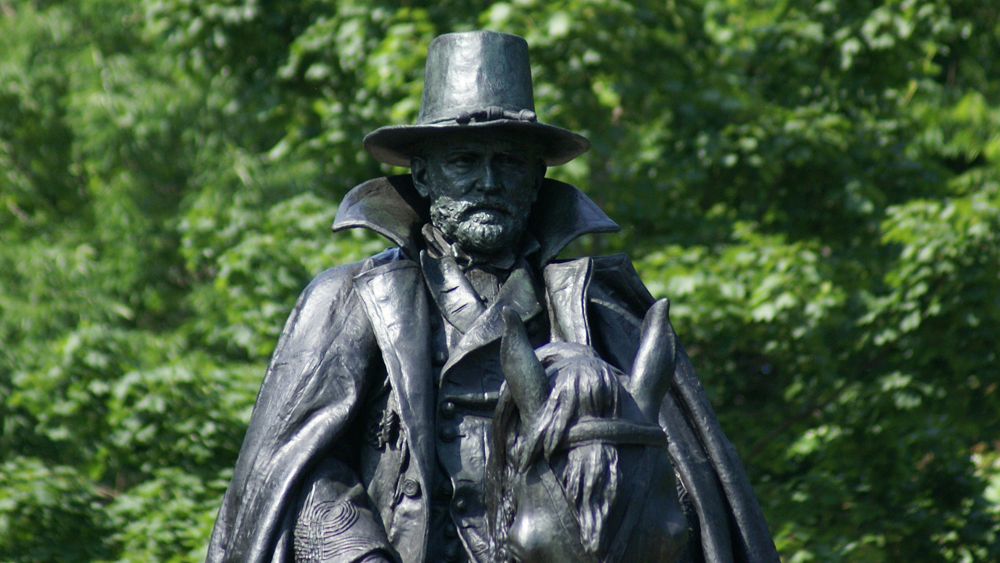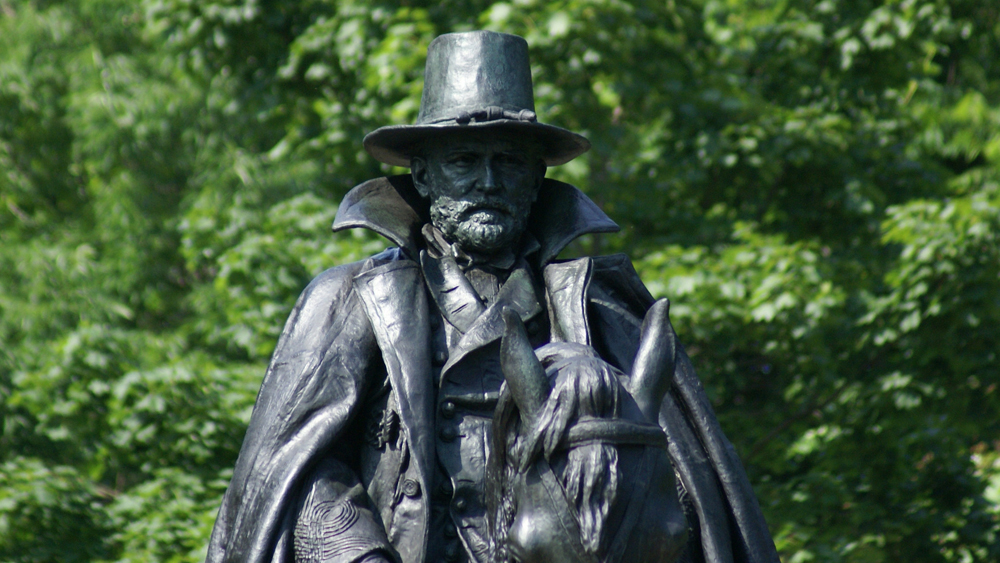 RESOURCES:
Voices heard in the program:
Dennis Montagna directs the National Park Service's Monument Research and Preservation Program.
Richard Torchia is an artist, curator, and Director of the Arcadia University Gallery in Glenside, Pennsylvania.
William S. McFeely (1930-2019) was a historian who was awarded the Pulitzer Prize for Grant: A Biography.
Segment Producer: Ben Shapiro
A program of the Association for Public Art (formerly the Fairmount Park Art Association), Museum Without Walls: AUDIO is an innovative and accessible outdoor sculpture audio program for Philadelphia's preeminent collection of public art.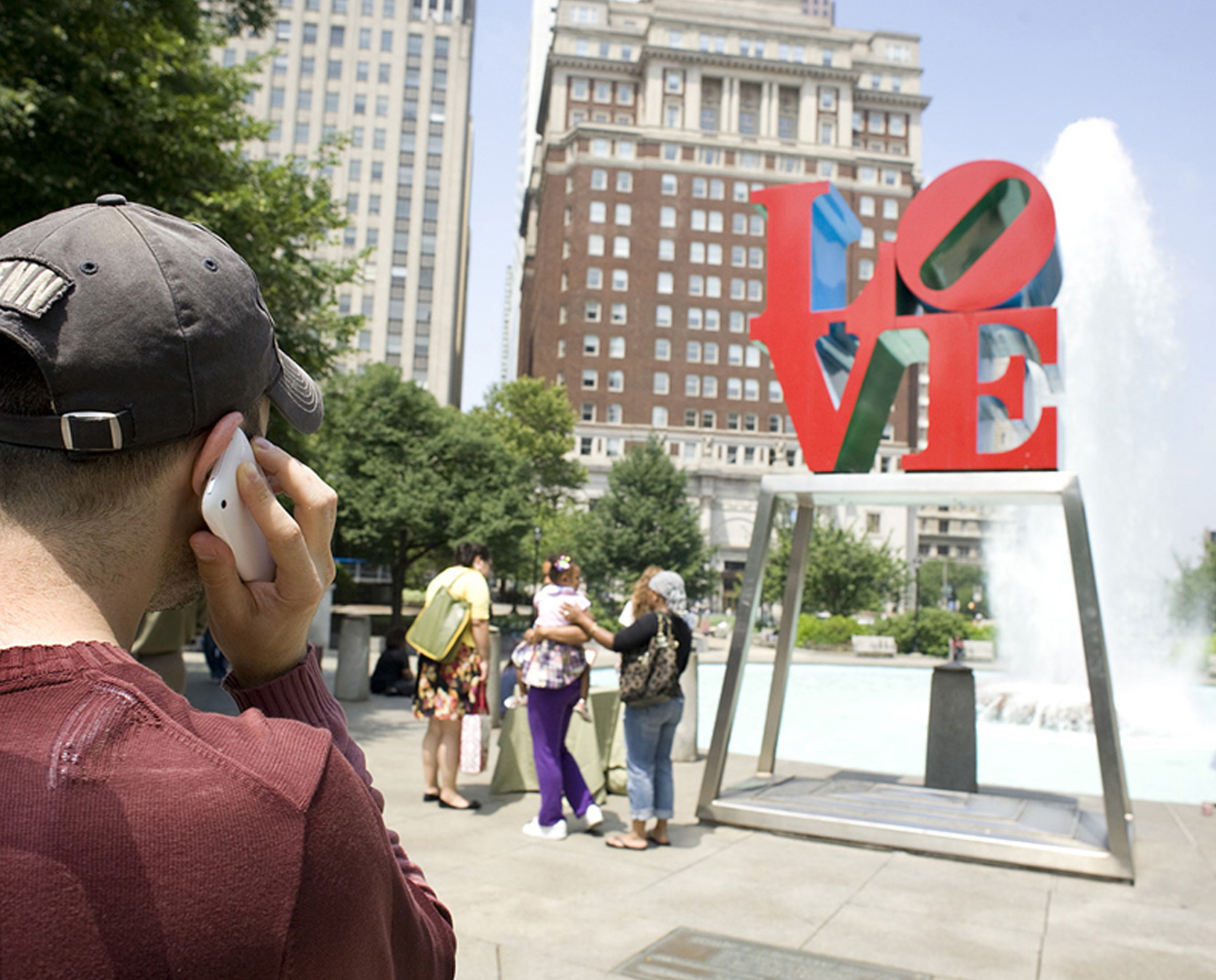 A "multi-platform" interactive audio experience – available for free by cell phone, mobile app, or on our website – Museum Without Walls: AUDIO offers the unique histories that are not typically expressed on outdoor permanent signage.
Unlike audio tours that have a single authoritative guide or narrator, each speaker featured in Museum Without Walls: AUDIO is an "authentic voice" – someone who is connected to the sculpture by knowledge, experience, or affiliation.
Over 150 unique voices are featured, including artists, educators, scientists, writers, curators, civic leaders, and historians.
This artwork is part of the Along Kelly Drive tour