At A Glance
Please note that the grounds are enclosed where the sculpture is located; contact the Mann Center at info@manncenter.org for access

The sculpture idealizes government in a lyrical form and material — marble

Among Daniel Chester French's early commissions were lofty allegorical works that described the functions of federal buildings

After the U.S. Post Office and Federal Building was destroyed, the sculpture was relocated to Fairmount Park with the help of the Association for Public Art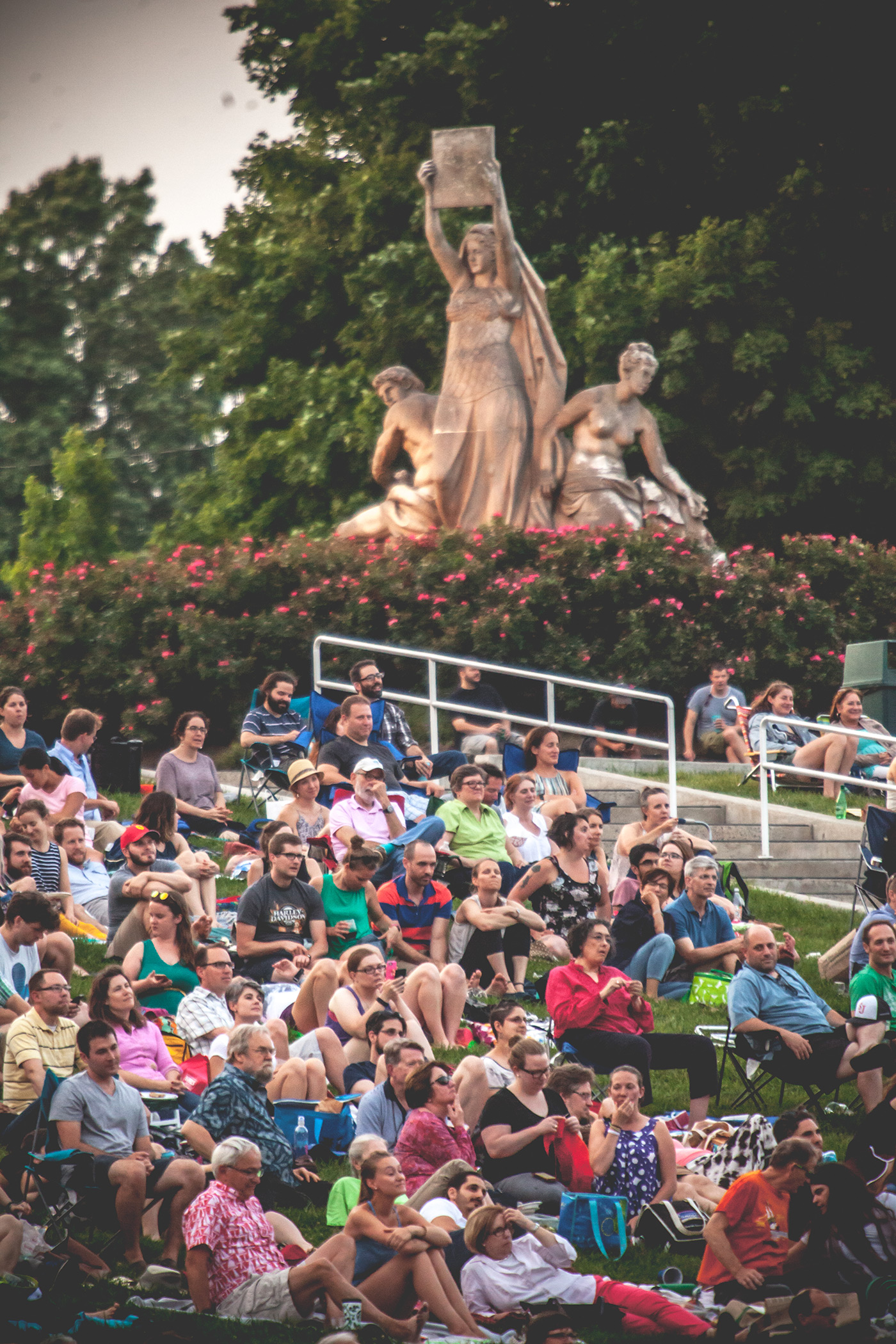 Daniel Chester French was born in Exeter, New Hampshire, and was a member of an established New England family. When he was 23 years old, he created a highly praised Minute Man for Concord, Massachusetts. After completing his studies in Europe, French received a number of federal commissions.
Among French's early commissions were lofty allegorical works that described the functions of federal buildings. Law, Prosperity, and Power, commissioned for and installed atop the U.S. Post Office and Federal Building in Philadelphia, idealized the government in a lyrical form and material – marble – inspired by the artist's sojourn in Florence. When the building was destroyed in 1937, the work was given to the city and relocated to Fairmount Park with the help of the Fairmount Park Art Association (now the Association for Public Art).
French is best known in Philadelphia for his statue of General Ulysses S. Grant, a later work in the artist's mature style.
Adapted from Public Art in Philadelphia by Penny Balkin Bach (Temple University Press, Philadelphia, 1992).
RESOURCES: