At A Glance
Part of the Museum Without Walls: AUDIO program

Purchased by Mr. and Mrs. H. Gates Lloyd after exhibition at London's Tate Gallery in 1972

Robert Morris is known for his involvement in the conceptualist and minimalist movements
Standing in mysterious convocation, the eight wedges form a rounded square on the grass near Kelly Drive. The artist, Robert Morris, has always been interested in problems of perception and is widely known for his "earthworks," as well as for his involvement in the conceptualist and minimalist movements.
After exhibition at London's Tate Gallery in 1972, The Wedges was purchased by Mr. and Mrs. H. Gates Lloyd, who donated the sculpture to the Fairmount Park Art Association (now the Association for Public Art) in 1984. It was installed along Kelly Drive in 1985. Four curved pieces of steel form the corners of the square; four smaller straight pieces fill in the sides. From certain angles the work seems to float on the landscape, and the interior presents a mysterious locus from which the surrounding environment emanates.
Adapted from Public Art in Philadelphia by Penny Balkin Bach (Temple University Press, Philadelphia, 1992).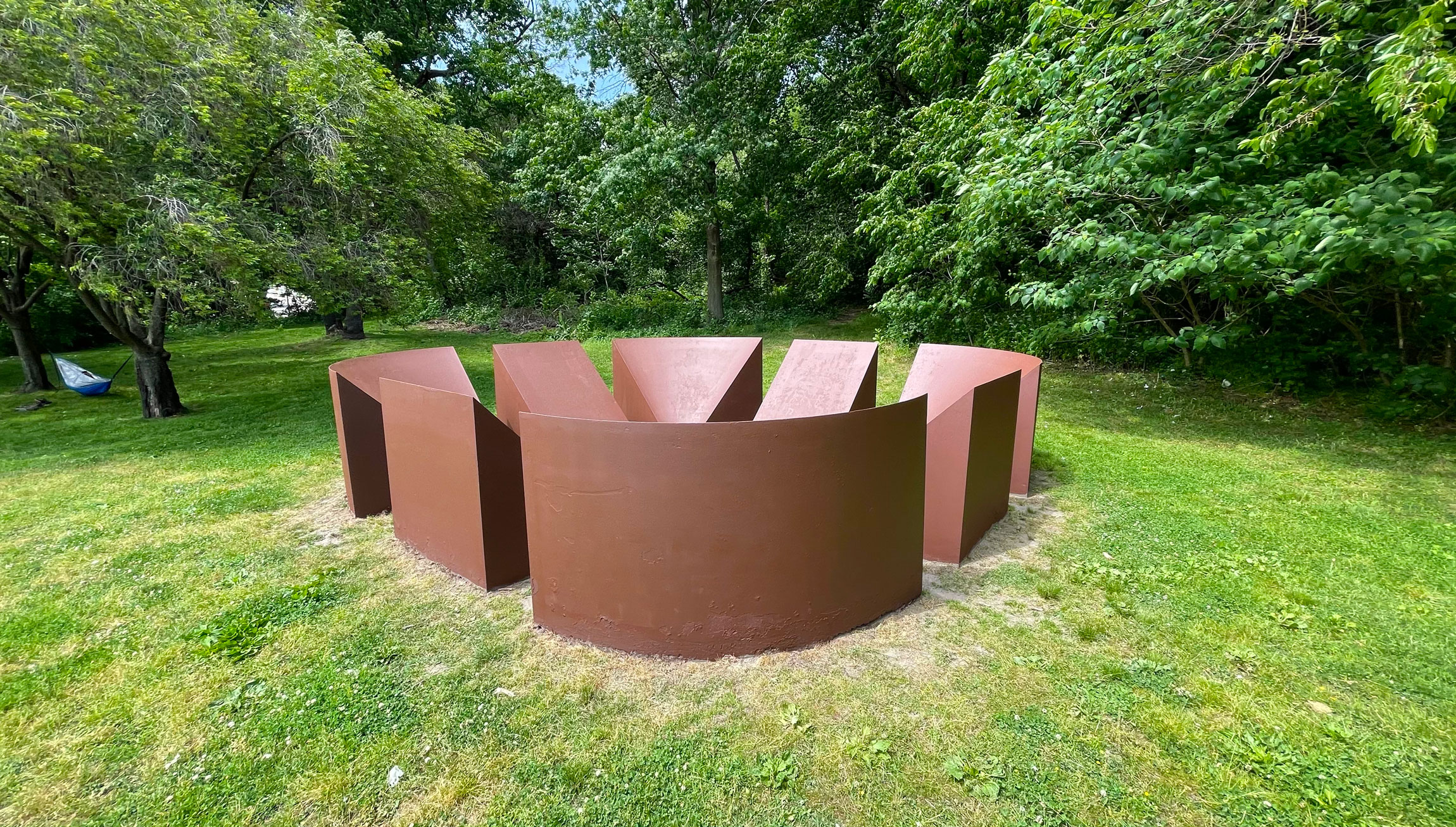 RESOURCES

Voices heard in the program:
Robert Morris (1931-2018) was an American sculptor, conceptual artist, writer, and an exponent of Minimalist Art.
Nena Tsouti-Schillinger is an art historian and the author of the book Robert Morris and Angst.
Segment Producer: Lu Olkowski
A program of the Association for Public Art (formerly the Fairmount Park Art Association), Museum Without Walls: AUDIO is an innovative and accessible outdoor sculpture audio program for Philadelphia's preeminent collection of public art.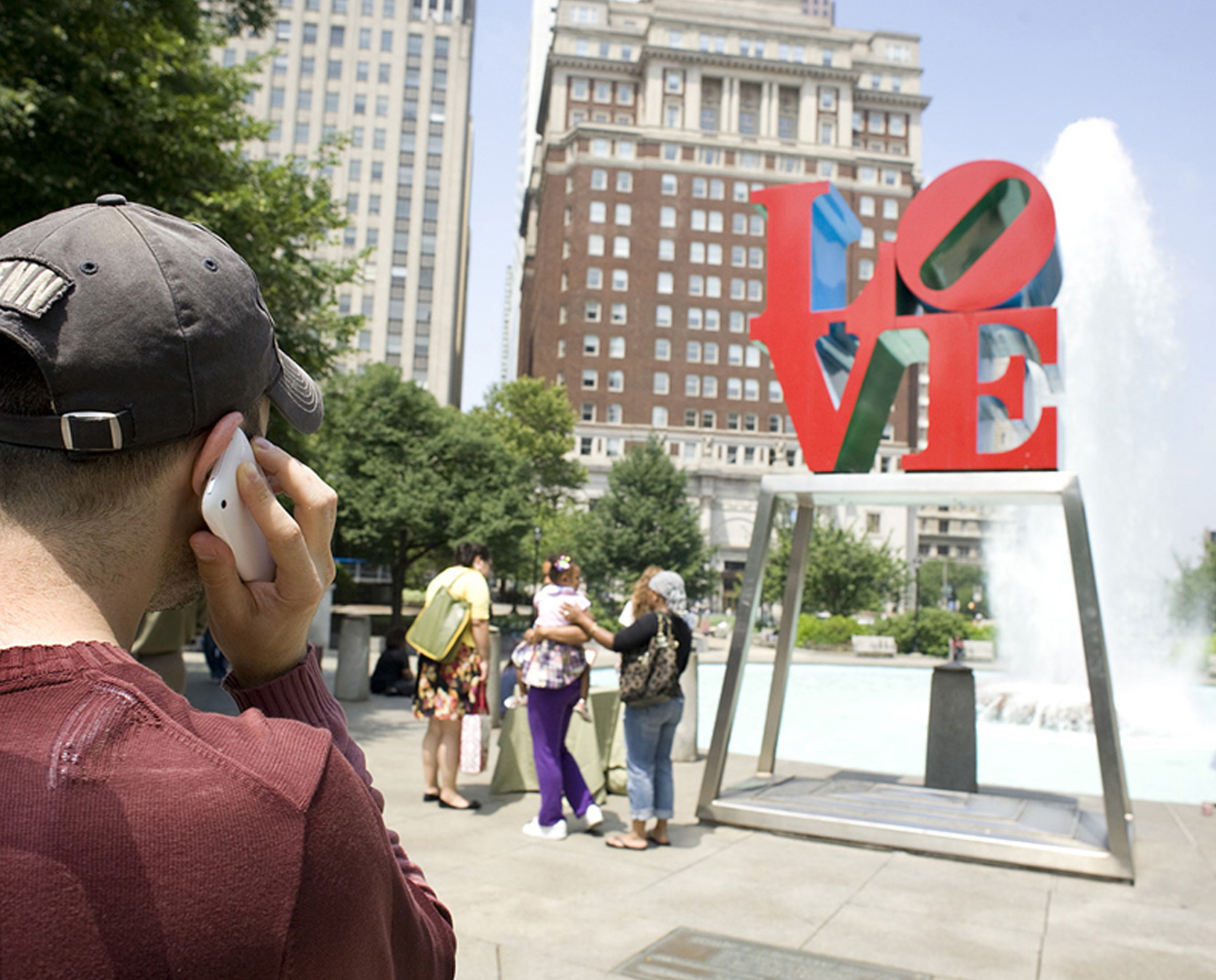 A "multi-platform" interactive audio experience – available for free by cell phone, mobile app, or on our website – Museum Without Walls: AUDIO offers the unique histories that are not typically expressed on outdoor permanent signage.
Unlike audio tours that have a single authoritative guide or narrator, each speaker featured in Museum Without Walls: AUDIO is an "authentic voice" – someone who is connected to the sculpture by knowledge, experience, or affiliation.
Over 150 unique voices are featured, including artists, educators, scientists, writers, curators, civic leaders, and historians.
This artwork is part of the Along Kelly Drive tour