At A Glance
Tony Smith was an American artist and architect best known for his abstract, modular sculptures

Artwork is an open cube of steel painted black with two inverted U shapes joined together at their tips

First exhibited along with three other works by Smith for a 1967 Institute for Contemporary Art exhibition

Purchased by the University of Pennsylvania as part of the Redevelopment Authority's Percent for Art program
Considered a pioneering figure of minimalism, Tony Smith was an American artist and architect best known for his abstract, modular sculptures created in the 1960s and 1970s. His We Lost is a hulking open cube of welded steel, painted black, that stands on the front lawn of the University of Pennsylvania's Singh Center for Nanotechnology. Its two inverted U shapes, joined together at their tips, can be walked through but also create a boxed-in feeling.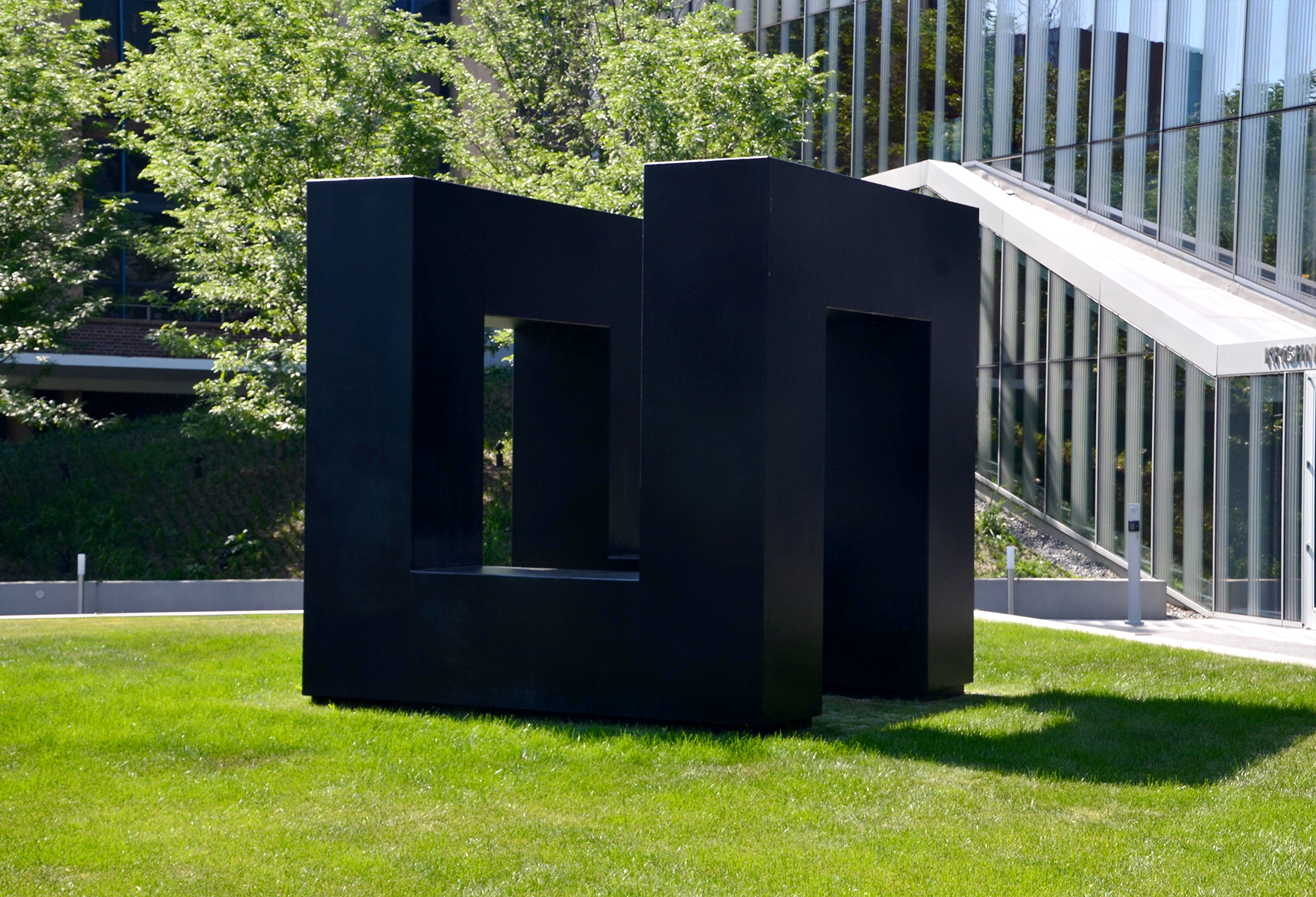 We Lost was first exhibited as part of the Institute for Contemporary Art's "Art for the City" – a 1967 exhibition that sought to give artists an opportunity to think beyond the traditional gallery environment and audience while encouraging city officials to consider contemporary art for public projects. Four black, starkly geometric pieces by Tony Smith were placed on the Municipal Services Building Plaza; of these, We Lost was later purchased by the University of Pennsylvania as part of the Redevelopment Authority's Percent for Art program, with assistance from the National Endowment for the Arts.
The sculpture was originally installed in Blanche Levy Park near 36th Street and Locust Walk in 1975, and was relocated to its current placement in 2013.
Adapted from Public Art in Philadelphia by Penny Balkin Bach (Temple University Press, Philadelphia, 1992).
This artwork is part of the Around University City tour