At A Glance
In the words of the Fairmount Park Art Association's (now the Association for Public Art) Samuel Memorial committee, the second principal relief in the South Terrace of the Ellen Phillips Samuel Memorial was to be "an expression of the agreement among the American people to make and abide by their own laws, free of outside control." The commission was awarded to Henry Kreis, who had emigrated from Germany in 1923.
A former assistant to Paul Manship and Carl Paul Jennewein, Kreis created sculptures for public buildings in many American cities. As the committee suggested, Kreis avoided such well-worn visual symbols as the Liberty Bell and the signing of the Declaration of Independence. Instead his monument shows three male figures of varying ages, signifying the agreement of young and old to forge a self-governing republic.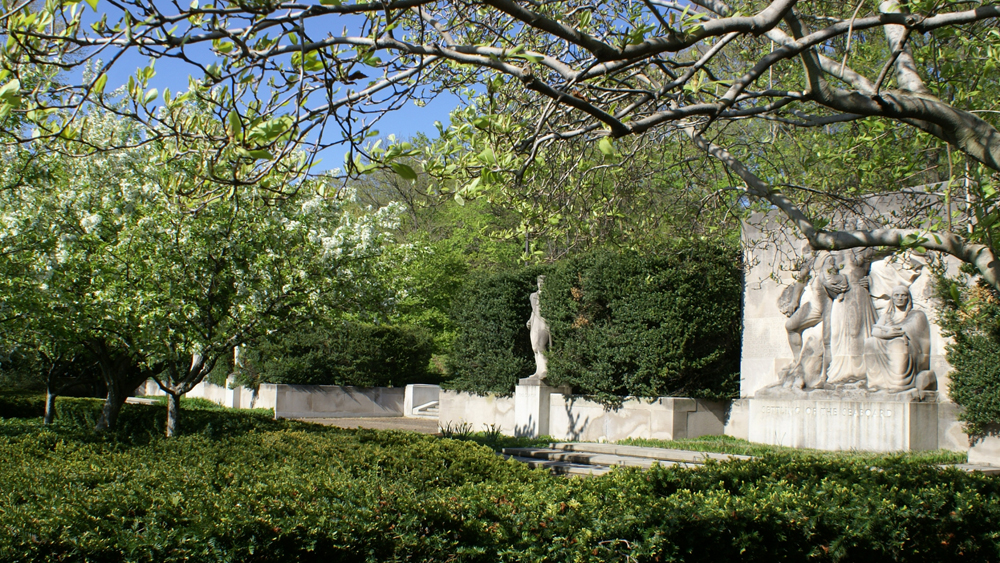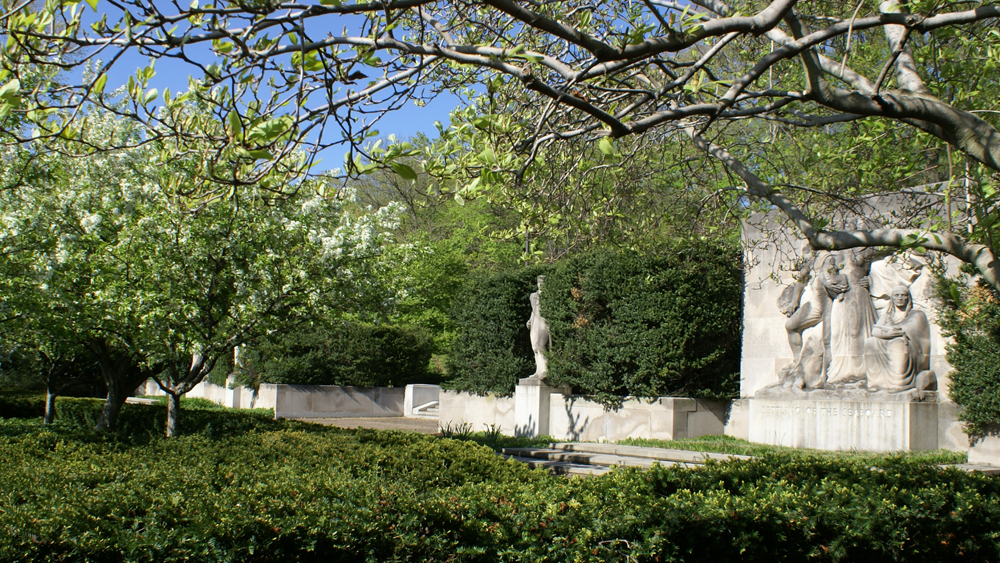 The South Terrace of the Ellen Phillips Samuel Memorial
After the second Sculpture International in 1940, the committee selected four sculptors to express the governing themes of the new South Terrace – the settlement of the eastern coast and the emergence of the United States as an independent, democratic nation. The two principal groups were carved as reliefs, the other four sculptures as free-standing figures.
Sculptures in the South Terrace:
Adapted from Public Art in Philadelphia by Penny Balkin Bach (Temple University Press, Philadelphia, 1992).
RESOURCES:

Voices heard in the program:
Penny Balkin Bach is the former Executive Director & Chief Curator of the Association for Public Art (formerly the Fairmount Park Art Association) and the author of many books and articles about Philadelphia's public art.
Kathleen A. Foster is Robert L. McNeil, Jr., Senior Curator of American Art and Director of the Center for American Art at the Philadelphia Museum of Art.
Michael W. Zuckerman is Professor of History at the University of Pennsylvania and specializes in American Studies. He served on the Consultant Board for PBS "History Detectives" and is the Museum Without Walls Consulting Historian.
Segment Producer: Amanda Aronczyk and Ave Carrillo
A program of the Association for Public Art (formerly the Fairmount Park Art Association), Museum Without Walls: AUDIO is an innovative and accessible outdoor sculpture audio program for Philadelphia's preeminent collection of public art.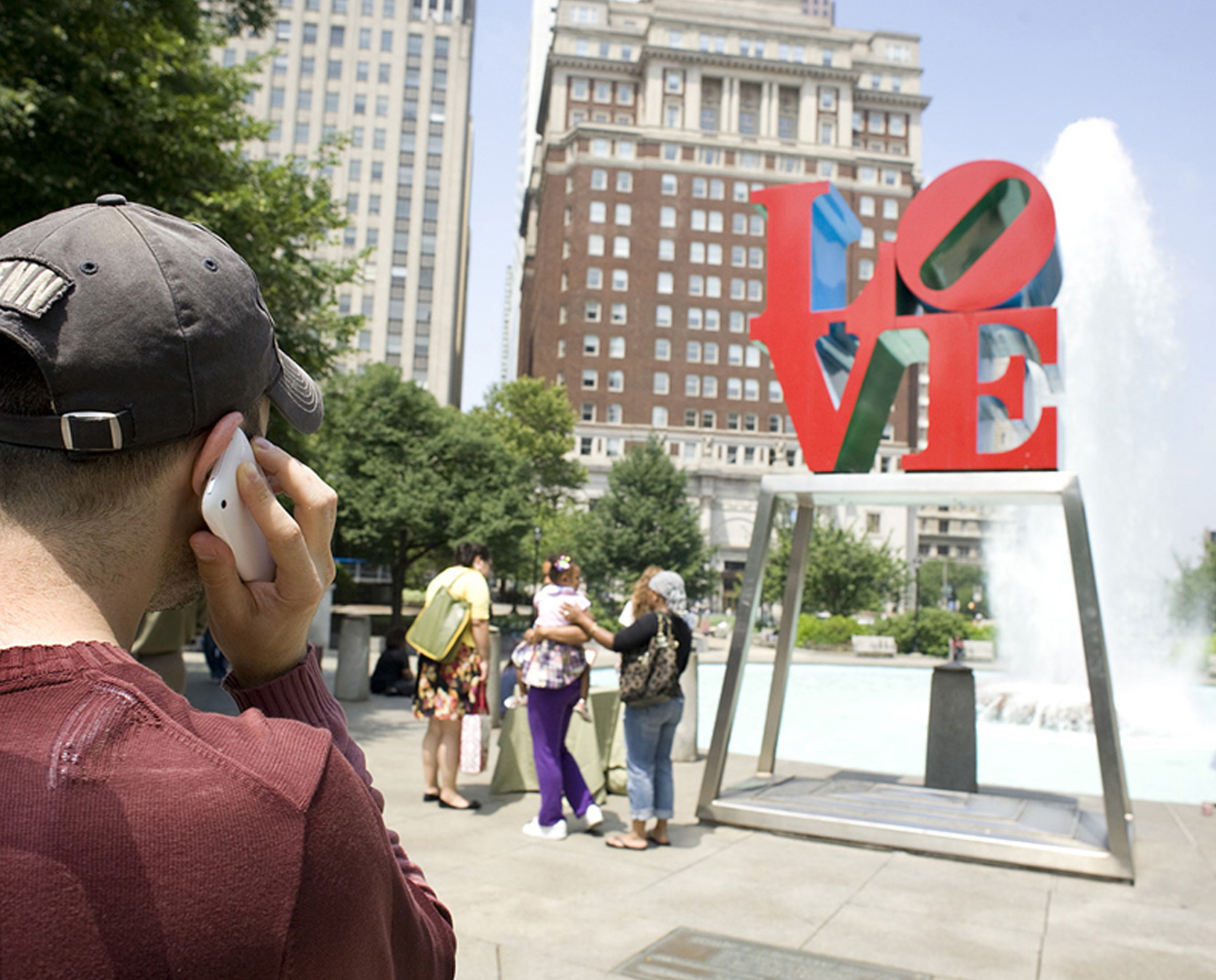 A "multi-platform" interactive audio experience – available for free by cell phone, mobile app, or on our website – Museum Without Walls: AUDIO offers the unique histories that are not typically expressed on outdoor permanent signage.
Unlike audio tours that have a single authoritative guide or narrator, each speaker featured in Museum Without Walls: AUDIO is an "authentic voice" – someone who is connected to the sculpture by knowledge, experience, or affiliation.
Over 150 unique voices are featured, including artists, educators, scientists, writers, curators, civic leaders, and historians.