At A Glance
A celebration of the earliest settlers of the United States, Wheeler Williams' Settling of the Seaboard is a relief carving of four figures: a young man, a woman gesturing dramatically toward the distance, the infant in her arms, and an American Indian sitting peacefully at their side. A native of Chicago, Williams was an experienced monument-maker who trained as a sculptor and architect. He created works for bridges, post offices and other public and private sites.
R. Sturgis Ingersoll, a member of the Fairmount Park Art Association's (now the Association for Public Art) Samuel Memorial committee, described the artwork as a "somewhat conventional statement," yet it is notable as the only representation of a Native American among the sculptures originally commissioned for the Ellen Phillips Samuel Memorial.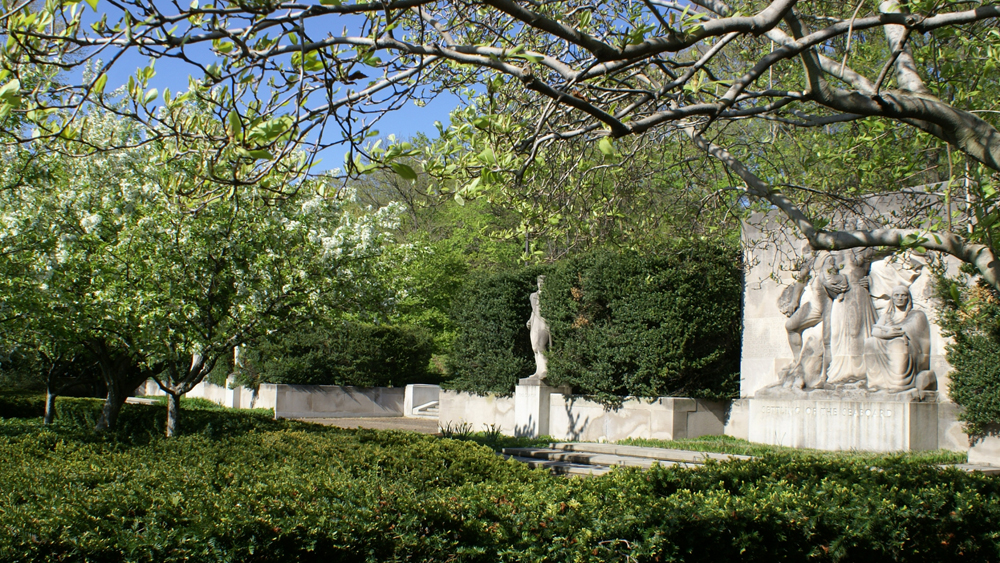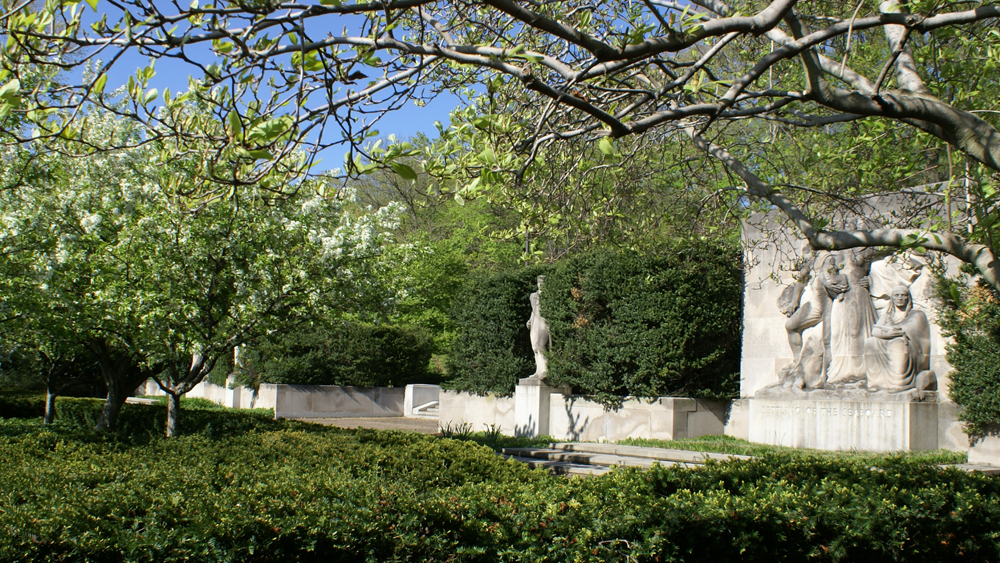 The South Terrace of the Ellen Phillips Samuel Memorial
After the second Sculpture International in 1940, the Samuel Memorial committee selected four sculptors to express the governing themes of the new South Terrace – the settlement of the eastern coast and the emergence of the United States as an independent, democratic nation. The two principal groups were carved as reliefs, the other four sculptures as free-standing figures.
Sculptures in the South Terrace:
Adapted from Public Art in Philadelphia by Penny Balkin Bach (Temple University Press, Philadelphia, 1992).
RESOURCES:

Voices heard in the program:
Penny Balkin Bach is the former Executive Director & Chief Curator of the Association for Public Art (formerly the Fairmount Park Art Association) and the author of many books and articles about Philadelphia's public art.
Kathleen A. Foster is Robert L. McNeil, Jr., Senior Curator of American Art and Director of the Center for American Art at the Philadelphia Museum of Art.
Michael W. Zuckerman is Professor of History at the University of Pennsylvania and specializes in American Studies. He served on the Consultant Board for PBS "History Detectives" and is the Museum Without Walls Consulting Historian.
Segment Producer: Amanda Aronczyk and Ave Carrillo
A program of the Association for Public Art (formerly the Fairmount Park Art Association), Museum Without Walls: AUDIO is an innovative and accessible outdoor sculpture audio program for Philadelphia's preeminent collection of public art.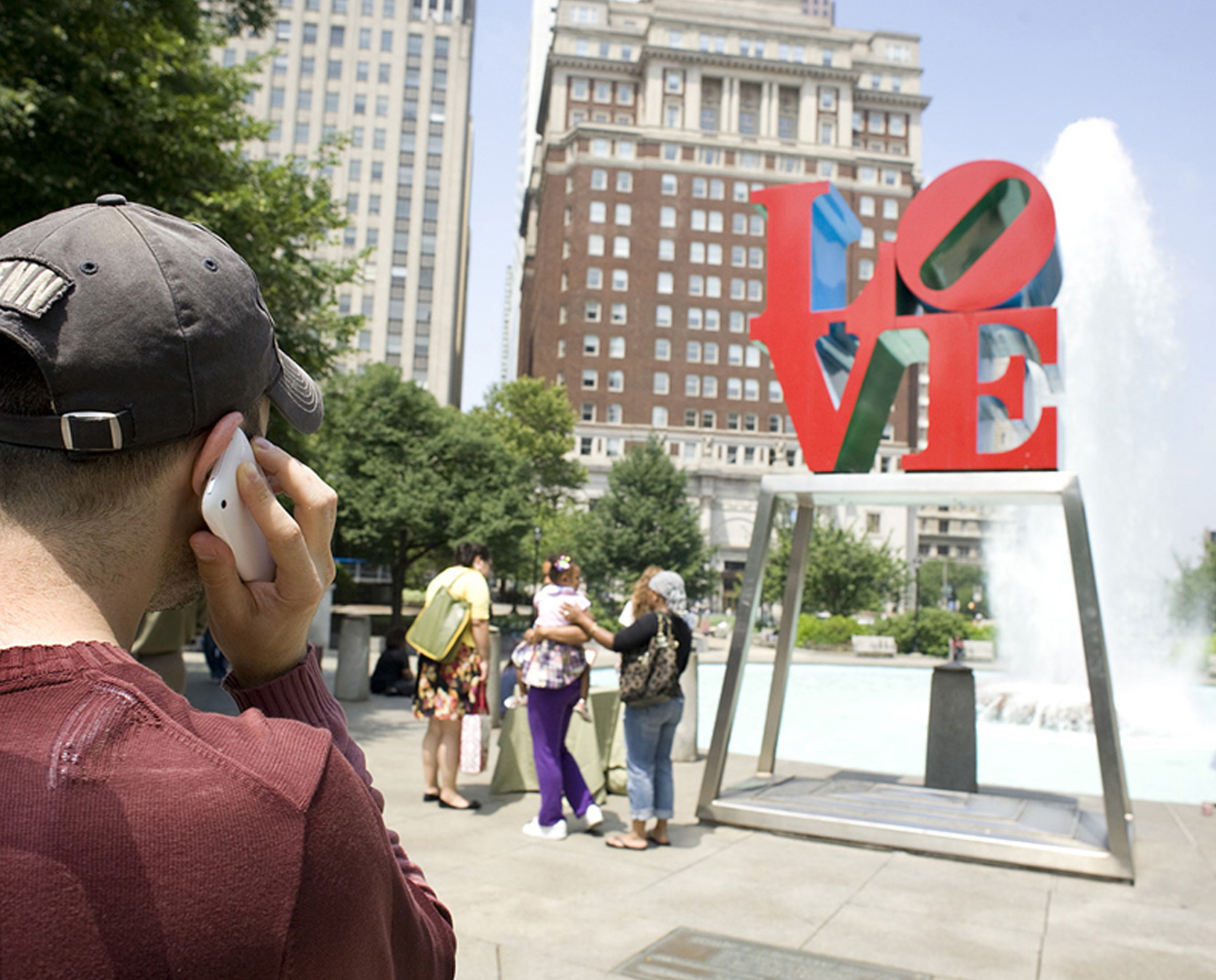 A "multi-platform" interactive audio experience – available for free by cell phone, mobile app, or on our website – Museum Without Walls: AUDIO offers the unique histories that are not typically expressed on outdoor permanent signage.
Unlike audio tours that have a single authoritative guide or narrator, each speaker featured in Museum Without Walls: AUDIO is an "authentic voice" – someone who is connected to the sculpture by knowledge, experience, or affiliation.
Over 150 unique voices are featured, including artists, educators, scientists, writers, curators, civic leaders, and historians.