At A Glance
Two winged horses and muses from Greek mythology have stood at Fairmount Park's Memorial Hall since the 1876 Centennial Exhibition

Designed for an opera house in Vienna but deemed out of scale, the sculptures were purchased by Philadelphia businessman Robert H. Gratz and donated to the City for the Centennial

Major conservation was carried out by the City's public art office in 2017 after a 2013 assessment revealed significant structural issues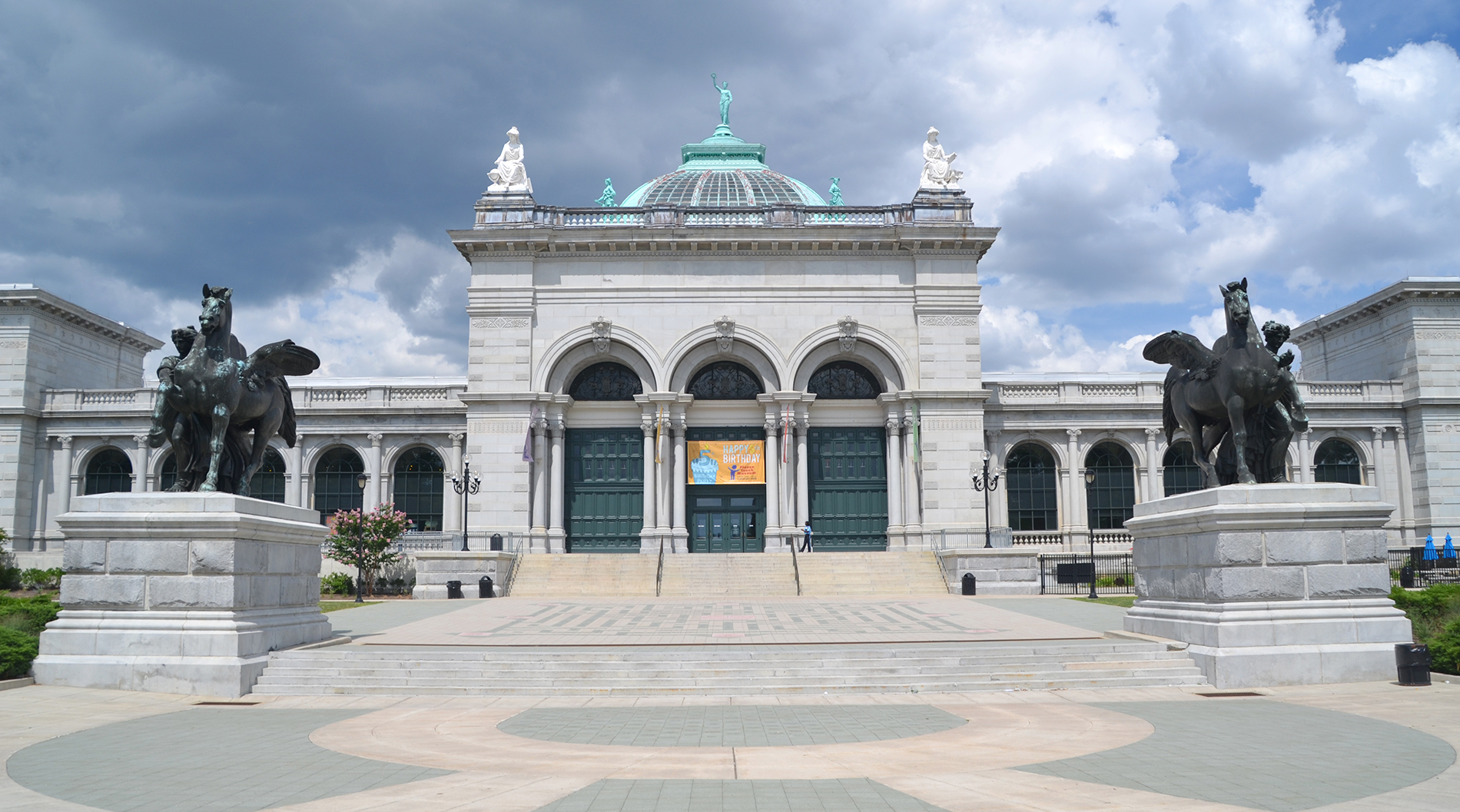 For over 140 years, these colossal figures of Pegasus alongside their muses from Greek mythology have stood as guardians of Fairmount Park's Memorial Hall, a National Historic Landmark built for the 1876 Centennial Exhibition. (The building is now home to the Please Touch Museum for children.) Mirroring each other, the two winged horses are accompanied by Erato, who represents love poetry and carries a lyre, and Calliope, who represents epic poetry and carries a scroll.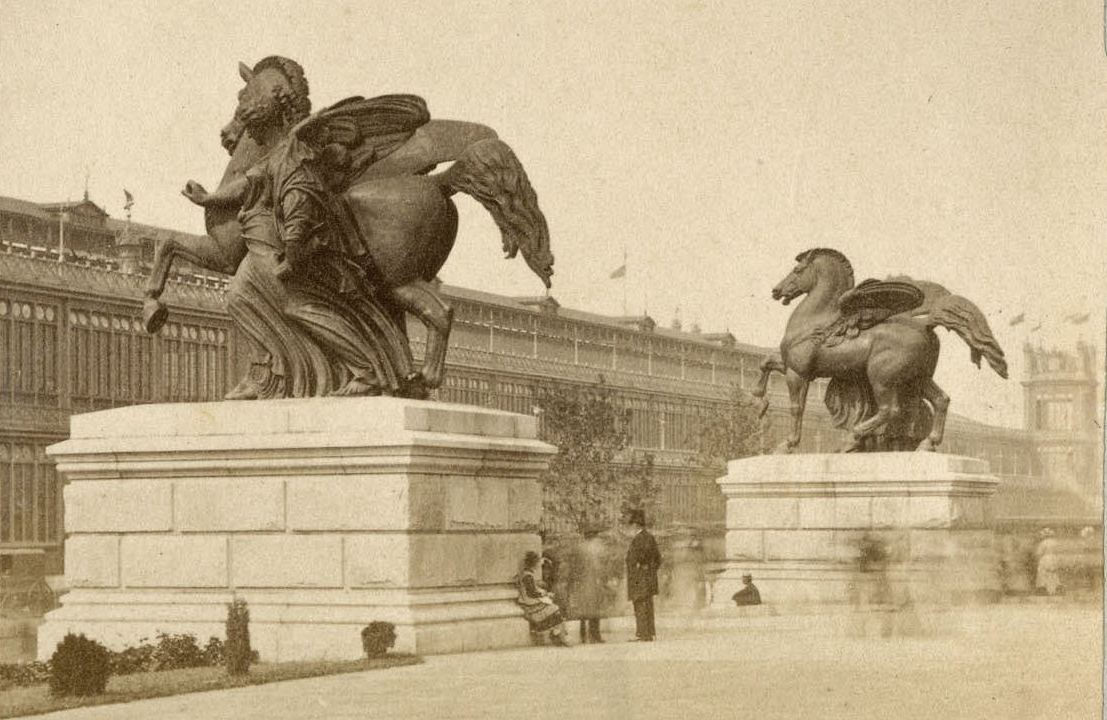 The bronze sculptures were designed by German artist Vincenz Pilz, originally for the Imperial Opera House in Vienna. Once installed high upon the building, the sculptures were thought to be out of scale and were removed, with a firm order from the Austrian government to melt them down. Fortunately, the foundry obtained permission to sell the sculptures instead, and they were purchased by Robert H. Gratz, a Philadelphia businessman. Gratz offered the Pegasus sculptures to the former Fairmount Park Commission, and in the year of the Centennial Exposition, they were installed in front of Memorial Hall.
In 2013, a condition assessment carried out by the City of Philadelphia's Office of Arts, Culture and the Creative Economy (OACCE) revealed major structural and safety issues that required comprehensive restoration of the artwork. The sculptures had been cast in numerous pieces that were connected by iron bolts that had corroded over time; there was insufficient internal armature for support; and the system that kept the 16,000-pound figures attached to their bases had corroded. The City began the complex conservation project in early 2017, led by Materials Conservation Co., which required that the sculptures be disassembled piece by piece and reconstructed.
See video of the restoration project (13:00 mark) >>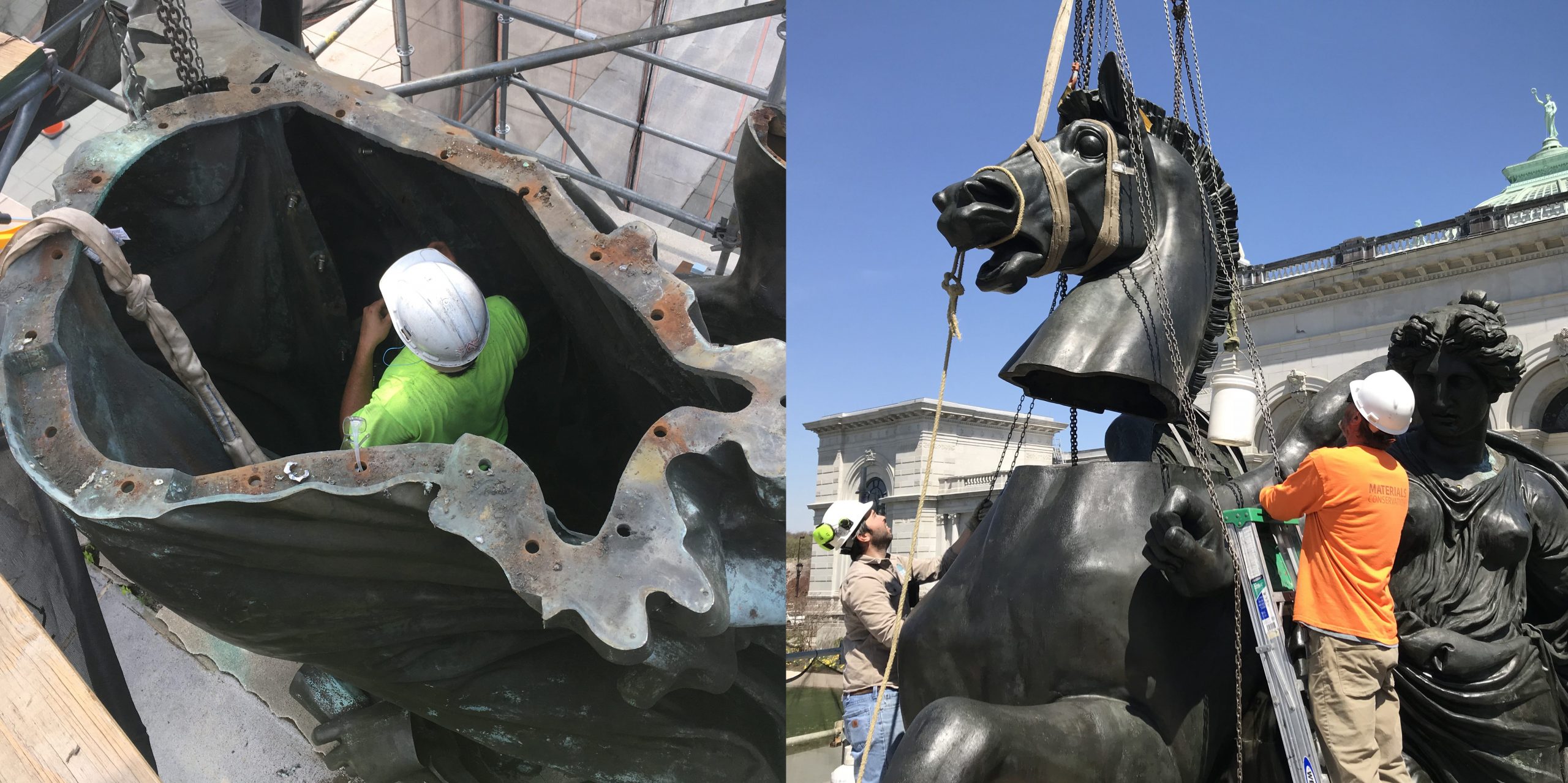 Adapted in part from Public Art in Philadelphia by Penny Balkin Bach (Temple University Press, Philadelphia, 1992).
RESOURCES:
This artwork is part of the Around the Horticulture Center tour