At A Glance
Part of the Museum Without Walls™: AUDIO program

Rizzo served as a policeman, Police Commissioner, and two-term mayor

The statue was a gift to the city paid for by contributions from his family, friends and supporters

The sculpture was inspired by a photograph of the late mayor walking in a parade
For several decades Francis Lazarro "Frank" Rizzo, Sr. (1920 – 1991) was a dedicated and controversial Philadelphia civic leader, serving as policeman, Police Commissioner, and two-term mayor. This larger-than-life 9′ bronze greets the public on the steps of the city's Municipal Services Building.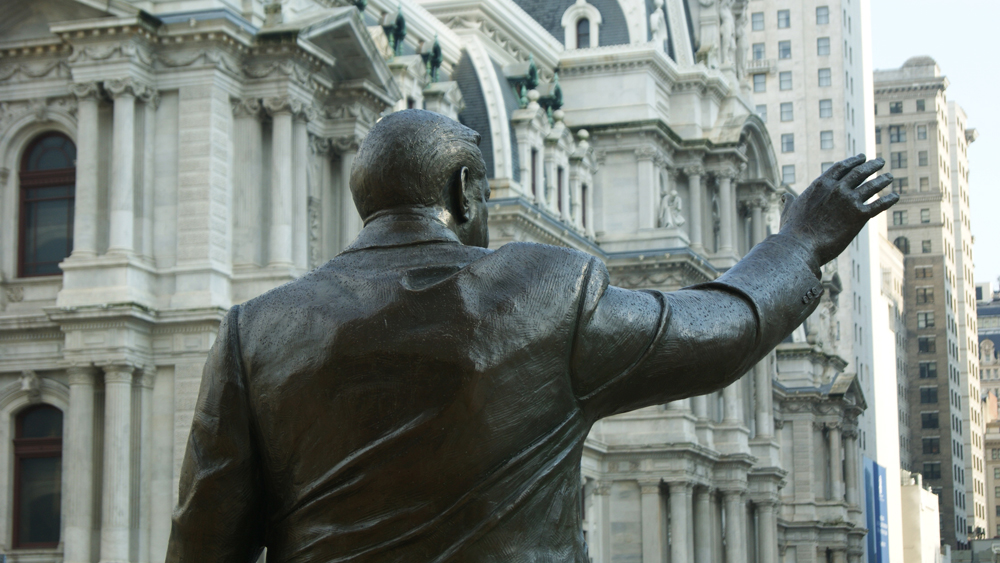 Commissioned by the Frank L. Rizzo Monument Committee, the statue was a gift to the city paid for by contributions from his family, friends, and supporters. Created by figurative sculptor Zenos Frudakis, who studied at the Pennsylvania Academy of the Fine Arts, it was inspired by a photograph of the late mayor walking in a parade. Ironically, it was installed here near the sculpture Government of the People that Mayor Rizzo publicly criticized.
RESOURCES

Voices heard in the program:
Zenos Frudakis is the sculptor of the Frank Rizzo Monument. His work emphasizes the figure and portraiture. Frudakis studied at the Pennsylvania Academy of the Fine Arts and the University of Pennsylvania.
Frank Rizzo, Jr. is a former City Council member and the son of former Mayor Frank Rizzo. He was a driving force behind the commissioning and placing of a statue memorializing his father.
Thora Jacobson is Director of Design Review for the Mural Arts Program. She served as Chair of the City's Art Commission when the sculpture was initially proposed.
Segment Producer: Brendan Baker
A program of the Association for Public Art (formerly the Fairmount Park Art Association), Museum Without Walls™: AUDIO is an innovative and accessible outdoor sculpture audio program for Philadelphia's preeminent collection of public art.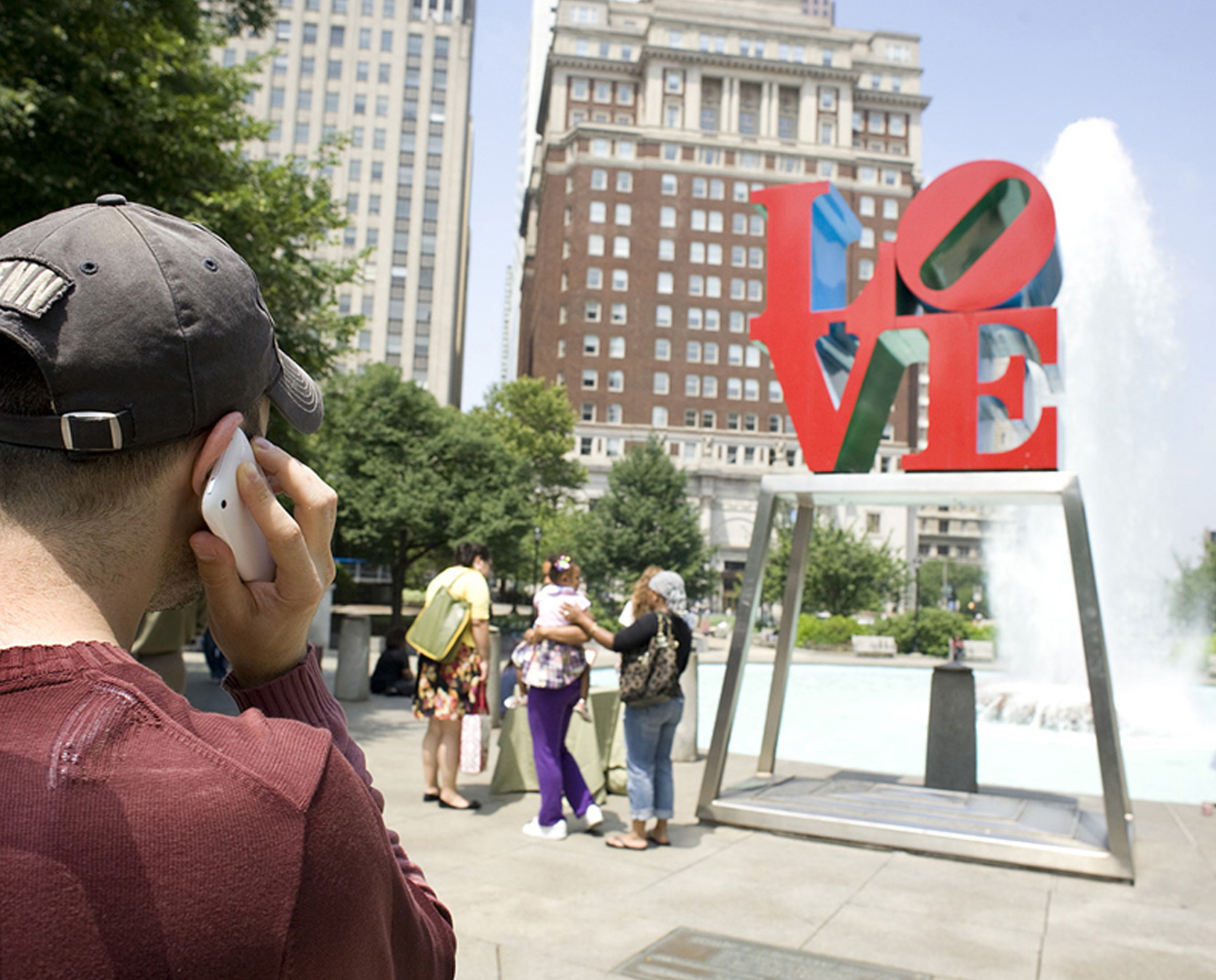 A "multi-platform" interactive audio experience – available for free by cell phone, mobile app, or on our website – Museum Without Walls™: AUDIO offers the unique histories that are not typically expressed on outdoor permanent signage.
Unlike audio tours that have a single authoritative guide or narrator, each speaker featured in Museum Without Walls™: AUDIO is an "authentic voice" – someone who is connected to the sculpture by knowledge, experience, or affiliation.
Over 150 unique voices are featured, including artists, educators, scientists, writers, curators, civic leaders, and historians.
This artwork is part of the Around City Hall tour