At A Glance
Commissioned by the Rittenhouse Square Improvement Association in memory of Evelyn Taylor, who was the organization's president as well as the long-term president of the Flower Market Association

A sundial composed of two children holding up the head of a sunflower, which is also a sundial

Art historian Beatrice Gillman Proske referred to the piece as "a poetical reminder of the fleeting joys of sunshine"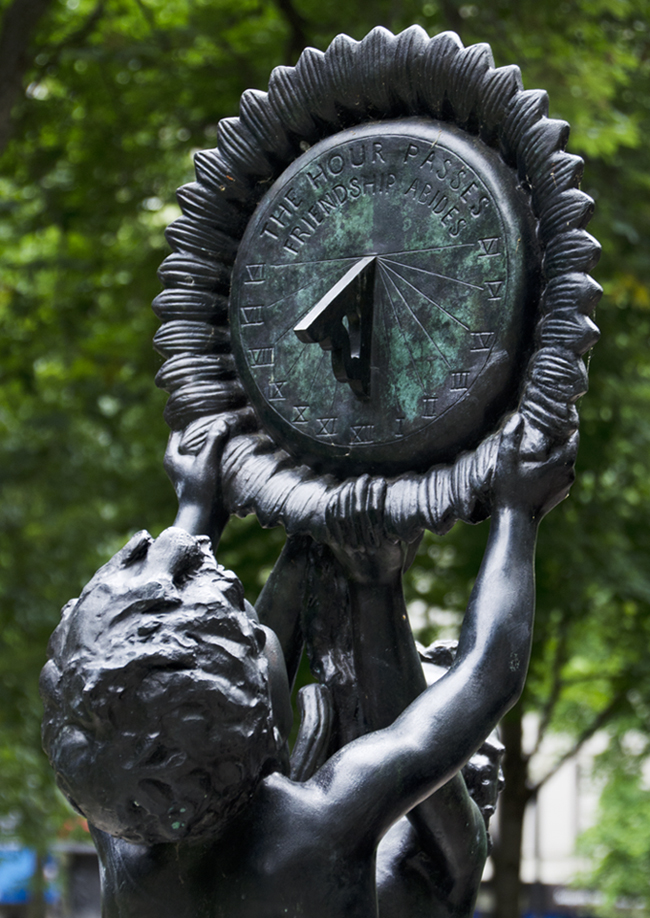 The Evelyn Taylor Price Memorial Sundial was commissioned by the Rittenhouse Square Improvement Association in memory of Evelyn Taylor, who was the organization's president as well as the long-term president of the Flower Market Association. The sculpture depicts two cheerful naked children holding up the head of a sunflower, which is also a sundial — a play on the theme of flowers and the sun. Art historian Beatrice Gillman Proske referred to the piece as  "a poetical reminder of the fleeting joys of sunshine."
The sculpture embodies the fanciful liveliness that was characteristic of Beatrice Fenton's garden and fountain sculptures. Fenton is also the artist who created Seaweed Girl Fountain at the Fairmount Park Horticulture Center.
RESOURCES:

Voices heard in the program:
Beatrice Fenton, heard on archival tape, is the artist of Evelyn Taylor Price Memorial Sundial.
Evie Taylor Price Scott is the granddaughter of Evelyn Taylor Price.
Dr. Page Talbott is the former president of the Historical Society of Pennsylvania.
Segment Producer: Alex Lewis
A program of the Association for Public Art (formerly the Fairmount Park Art Association), Museum Without Walls: AUDIO is an innovative and accessible outdoor sculpture audio program for Philadelphia's preeminent collection of public art.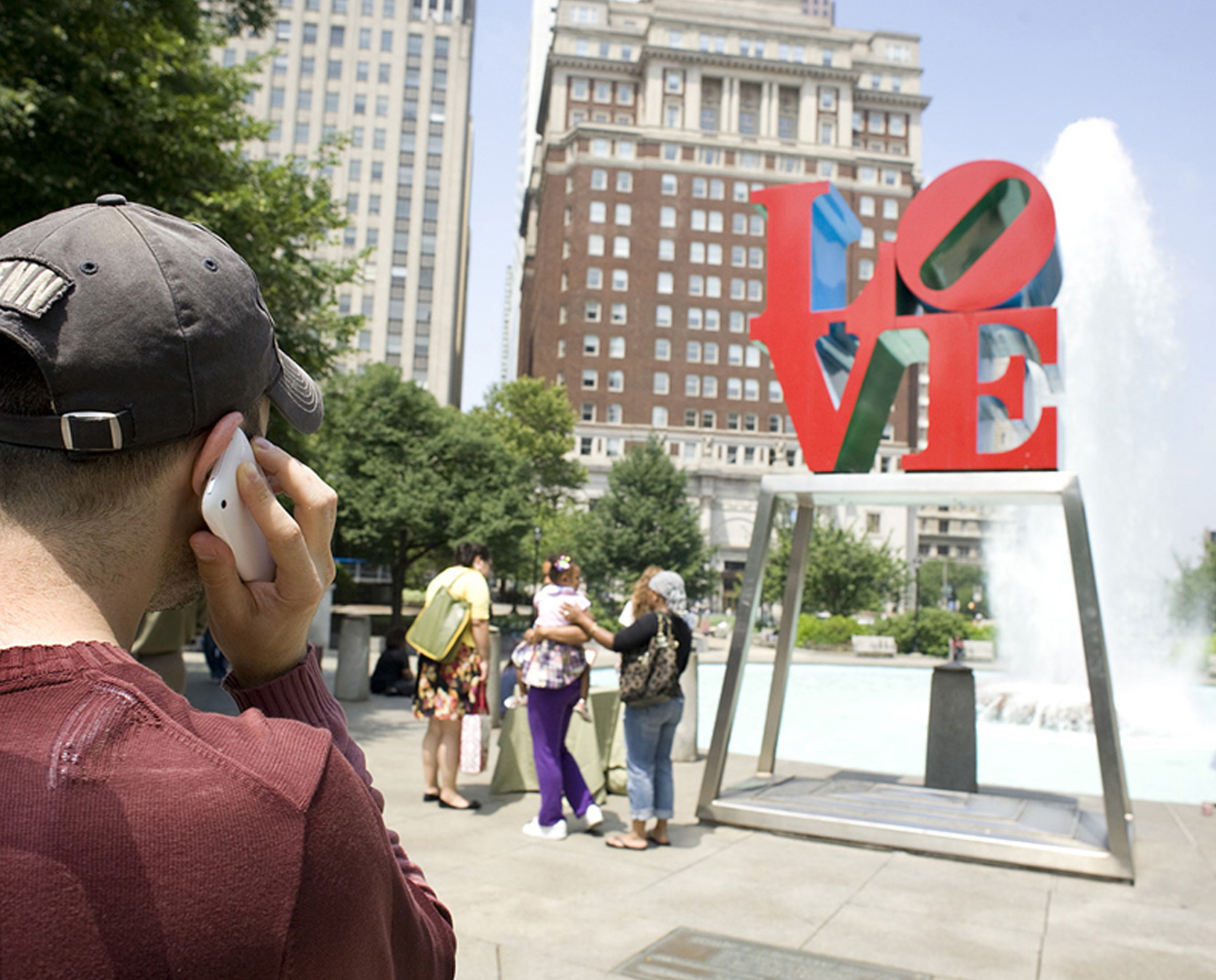 A "multi-platform" interactive audio experience – available for free by cell phone, mobile app, audio download, or on the web – Museum Without Walls: AUDIO offers the unique histories that are not typically expressed on outdoor permanent signage.
Unlike audio tours that have a single authoritative guide or narrator, each speaker featured in Museum Without Walls: AUDIO is an "authentic voice" – someone who is connected to the sculpture by knowledge, experience, or affiliation.
Over 150 unique voices are featured, including artists, educators, scientists, writers, curators, civic leaders, and historians.
This artwork is part of the Around Rittenhouse Square tour