At A Glance
Part of the Museum Without Walls™: AUDIO program

Rendered after artist Albert Laessle's family goat

Laessle portrayed animals so realistically that he was charged with casting directly from life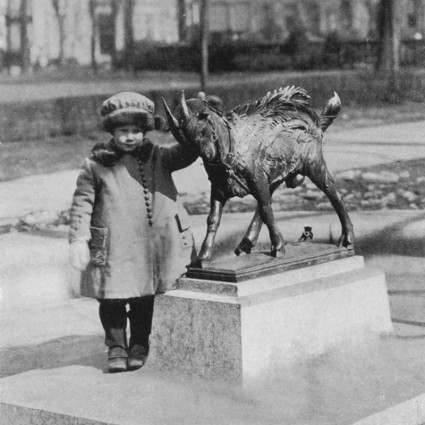 Billy, inspired by and rendered after a family goat, was one of several animal studies that Albert Laessle created. Laessle's work portrayed animals so realistically that – according to his own recollections – he was once charged by his fellow students with casting directly from life. He silenced his critics by making a similar sculpture in wax, a material that could not easily be cast.
Billy was given to the City of Philadelphia by Eli Kirke Price II through the Fairmount Park Art Association (now the Association for Public Art), and was installed in 1919 to the delight of the many children who have frequented Rittenhouse Square since that time. A later sculptural group of Pan, Dancing Goat, and Duck and Turtle Fountain (c. 1928) is installed in Camden, New Jersey, in a park in front of the Walt Whitman Center, formerly a public library.
Adapted from Public Art in Philadelphia by Penny Balkin Bach (Temple University Press, Philadelphia, 1992).
RESOURCES

Voices heard in the program:
Philip Price Jr. is the grandson of Eli Kirk Price II, who was responsible for purchasing Billy for installation in Rittenhouse Square.
Nancy Heinzen is the author of The Perfect Square, a history of Rittenhouse Square. She has been a resident of Rittenhouse Square for over 40 years and is committed to its preservation.
Philip Hyun Su and Sarah Mi Ae Price are the great-great-grandchildren of Eli Kirk Price II.
Segment Producer: Sharon Mashihi
A program of the Association for Public Art (formerly the Fairmount Park Art Association), Museum Without Walls™: AUDIO is an innovative and accessible outdoor sculpture audio program for Philadelphia's preeminent collection of public art.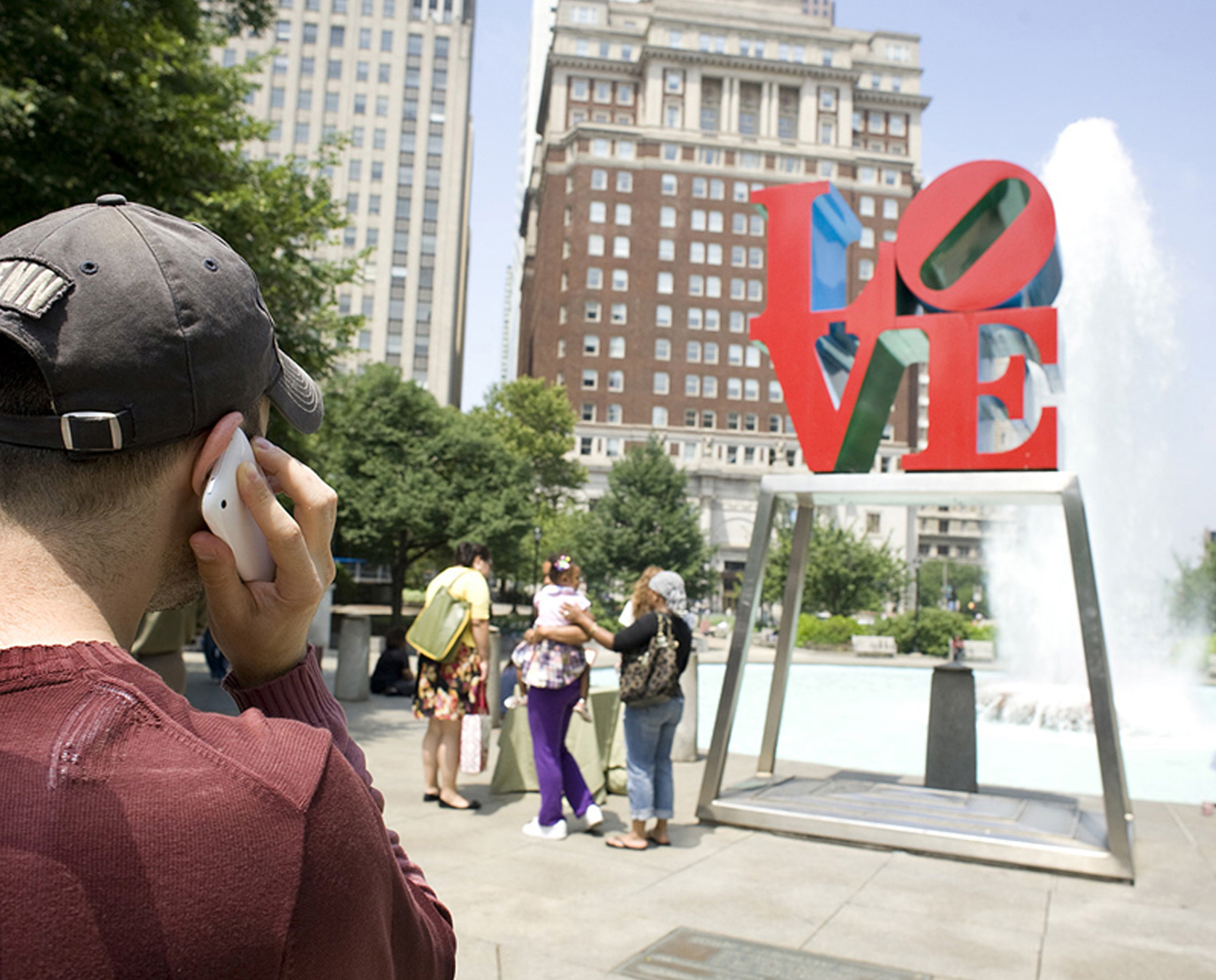 A "multi-platform" interactive audio experience – available for free by cell phone, mobile app, audio download, or on the web – Museum Without Walls™: AUDIO offers the unique histories that are not typically expressed on outdoor permanent signage.
Unlike audio tours that have a single authoritative guide or narrator, each speaker featured in Museum Without Walls™: AUDIO is an "authentic voice" – someone who is connected to the sculpture by knowledge, experience, or affiliation. Over 150 unique voices are featured, including artists, educators, scientists, writers, curators, civic leaders, and historians.
This artwork is part of the Around Rittenhouse Square tour