At A Glance
Please note that zoo admission (fee) is required to view this sculpture

The artist's studio was close to the Philadelphia Zoo, which gave him easy access to animal models

The Fairmount Park Art Association (now the Association for Public Art) purchased one of four casts of the sculpture

Laessle's bronze Billy was installed in Rittenhouse Square the following year
Albert Laessle's small animal groupings are unique in their realistic yet lively portrayal. The artist's studio was close to the Philadelphia Zoo, which gave him easy access to animal models.
The Penguins were first exhibited at the Pennsylvania Academy of the Fine Arts in 1918. The Fairmount Park Art Association (now the Association for Public Art) purchased one of four casts and installed the sculpture at the entrance to the Bird House in the Zoo. Laessle's bronze Billy was installed in Rittenhouse Square the following year.
Adapted from Public Art in Philadelphia by Penny Balkin Bach (Temple University Press, Philadelphia, 1992).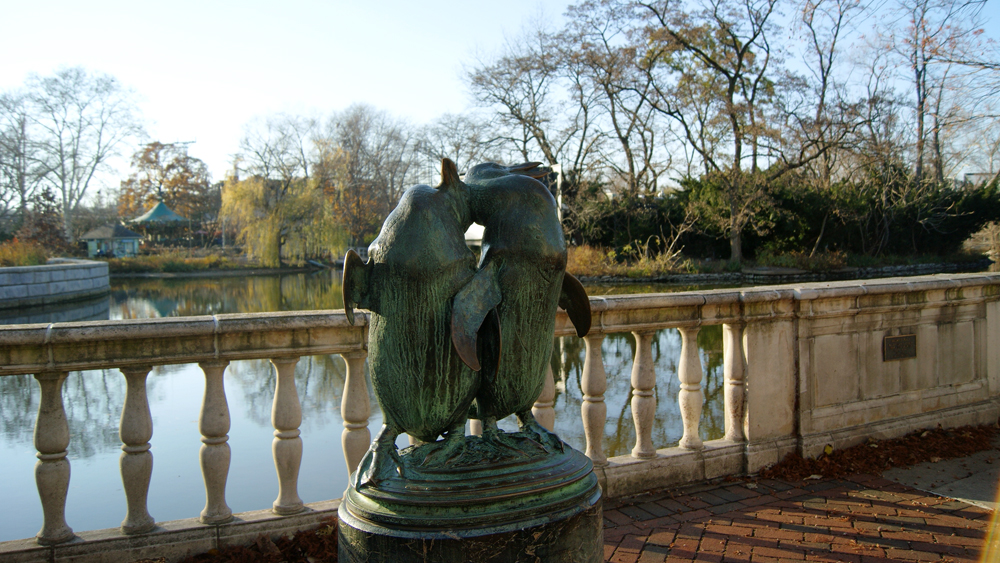 RESOURCES