By Penny Balkin Bach, Executive Director and Chief Curator of the Association for Public Art (aPA)
Dear Friends,
You've heard it from us for years — "Art for Everyone, Anytime" — our byword and aPA's vision for public art. Now, more than ever, I invite you to contemplate public art at any time — on your computer, your phone, or while taking a solitary or socially-distanced walk or bike ride. As we consider contested monuments and examine racist history, I am also reminded that contemporary public art, by diverse artists, can take many forms.
People often ask me to reveal my "favorite" public artwork. It's simply impossible to choose. However, I will say that the works that I appreciate most tend to reveal details and ideas slowly – artworks that I can return to and observe or experience over time from different perspectives. Some people would call it "unpacking."
So, in celebration of the beauty and release of slowing down for quiet, close observation and thought, check out some of our "hidden gems" –– public sculptures that are tucked away and worth a trek. If you can't physically get there, you can investigate these works virtually on our interactive map.
When the world-renowned artist Martin Puryear proposed Pavilion in the Trees in 1981, as a young artist it was his first opportunity to create a major permanent public work at a large scale. Above the deck among the tree tops, a latticed clear heart redwood canopy opens up to a leafy garland and mesmerizing bird sounds.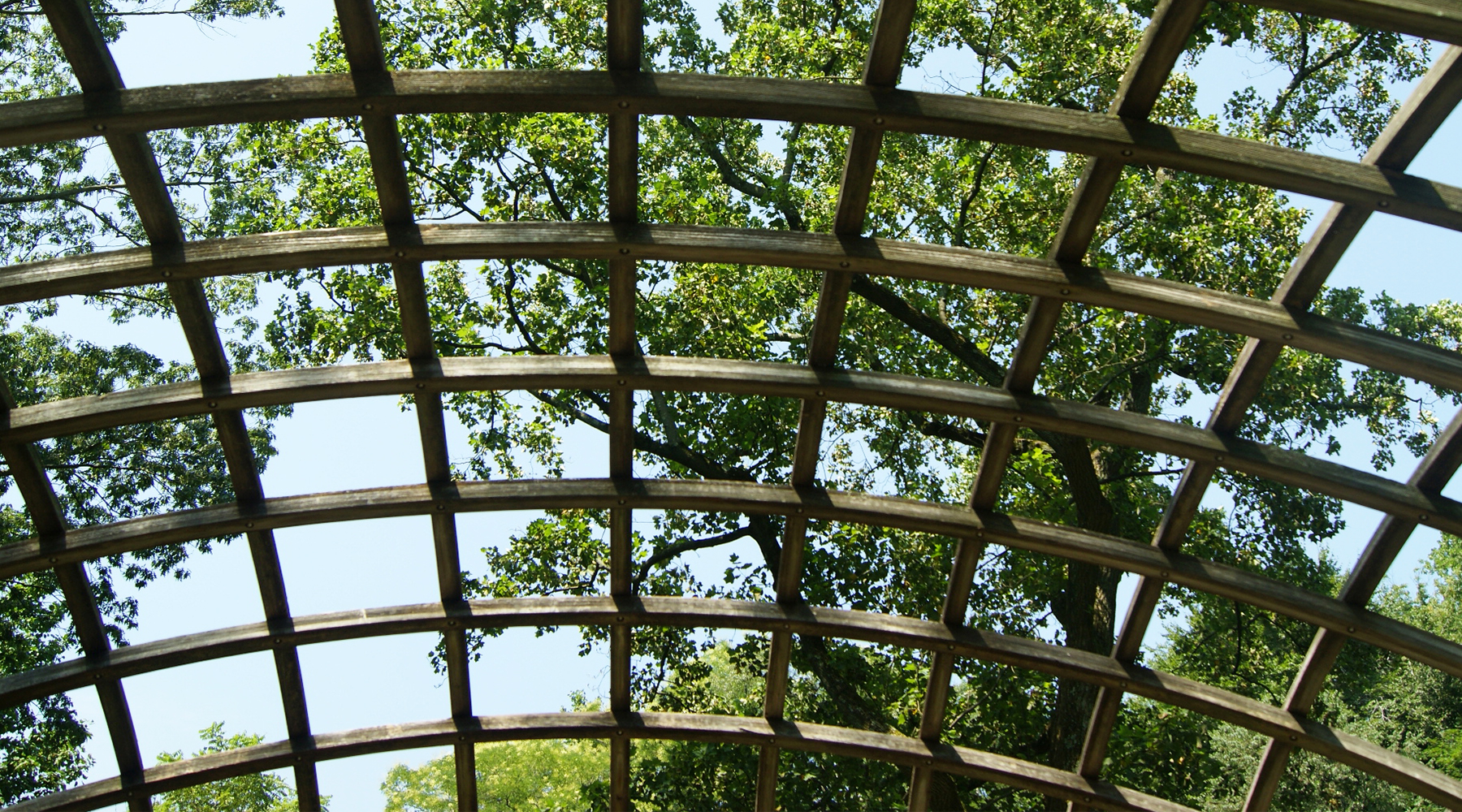 Puryear considered Pavilion an amenity – a work that was to be useful and used. Traversing its 60′ walkway, you arrive at a platform that is built for quiet contemplation. No wonder Pavilion has become a favored site for meditation, as well as romantic engagement proposals. (You may remember when we installed Big Bling temporarily along Kelly Drive – a later work by this acclaimed artist.)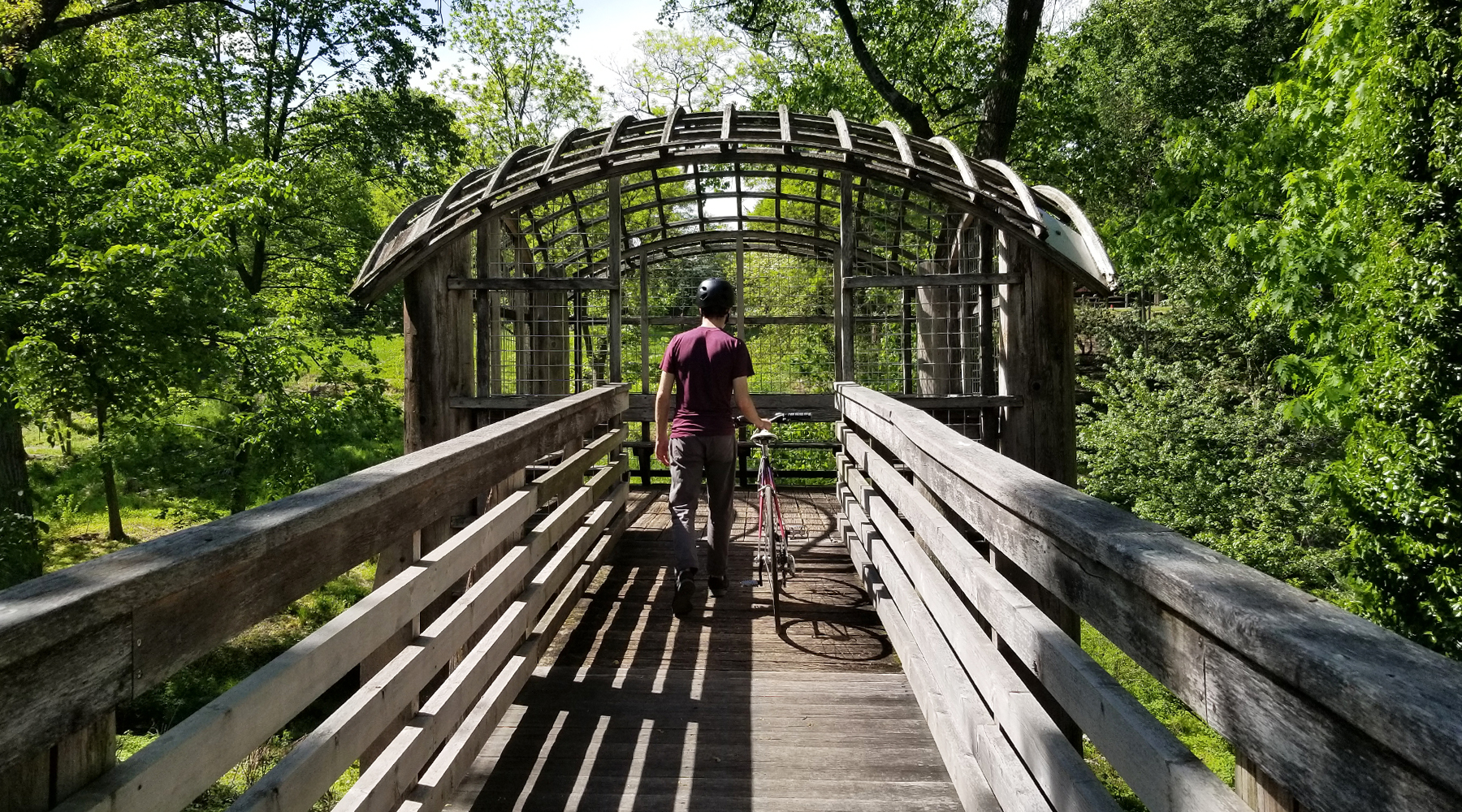 Fingerspan (1987) by Jody Pinto
When I visit Fingerspan along the Wissahickon Creek, I am reminded of Jody Pinto's innovative choice in the 1980s of perforated weathering steel: functional and aesthetic. Not only do the perforations reduce the weight of the work, but they also welcome the light and create a transparent screen that supports a sense of safety and reveals the surrounding environment.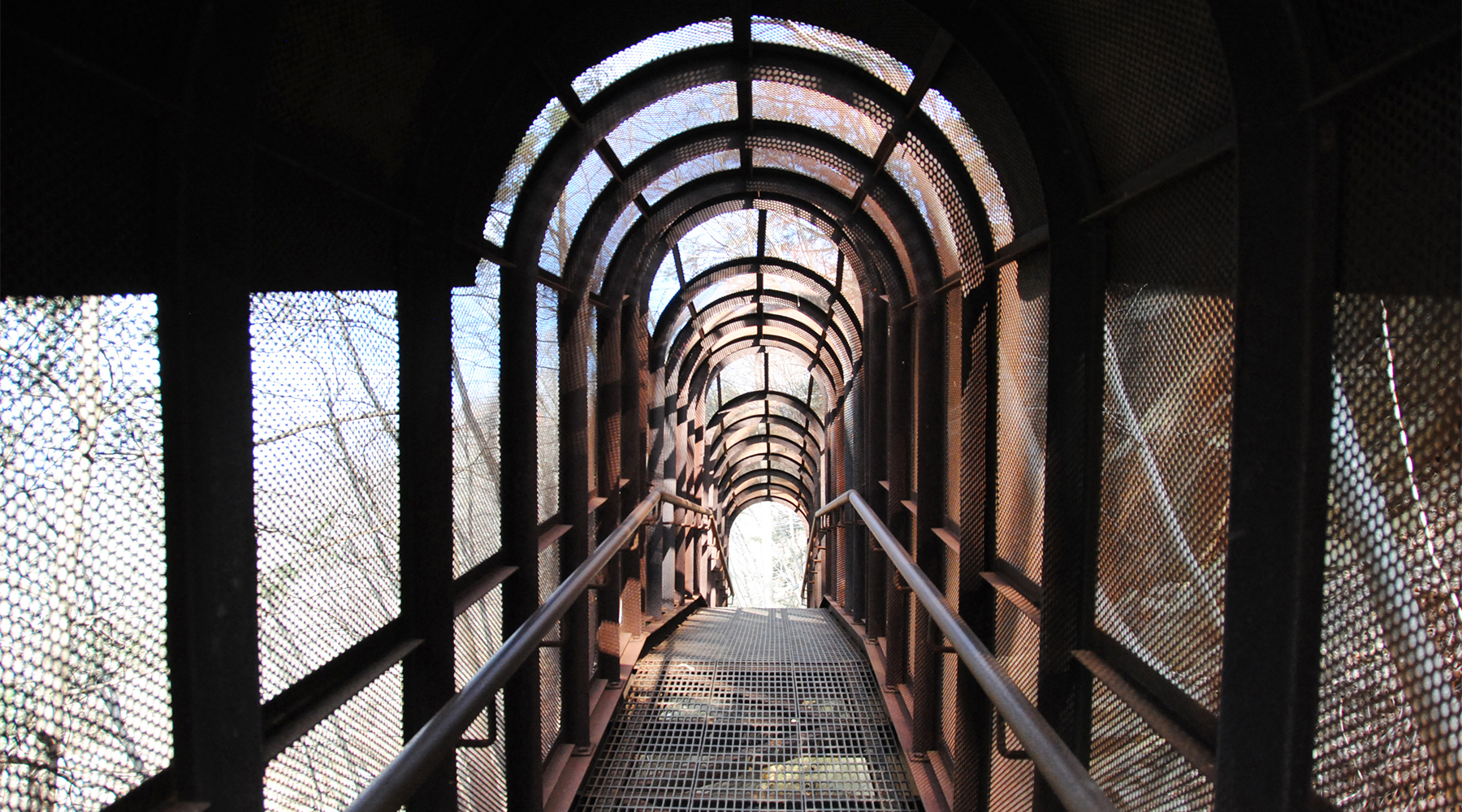 The cast shadows can be both subtle and dynamic, and Fingerspan's hues vary from deep luscious red-brown to steely grey. Even the surrounding sounds can range from the robust rush of white water below, to the gentle whoosh of surrounding leaves. Fingerspan creates a setting that is unexpected and animated, bringing a special sense of delight to a solitary walk in the woods.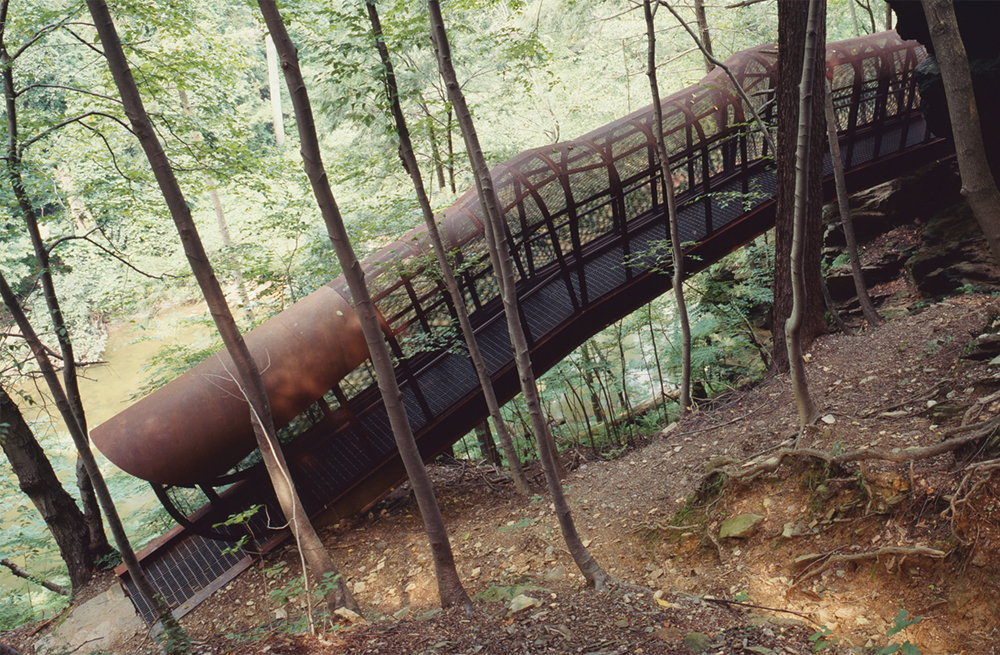 It occurs to me that our current reality – staying at home, social distancing, solitude, inner discovery, and a heightened appreciation for nature – is foreshadowed by Henry David Thoreau, the 19th century author of Walden and the essay "Civil Disobedience." The artist Ed Levine's reflective work in Pennypack Park, Embodying Thoreau, channels this thinking.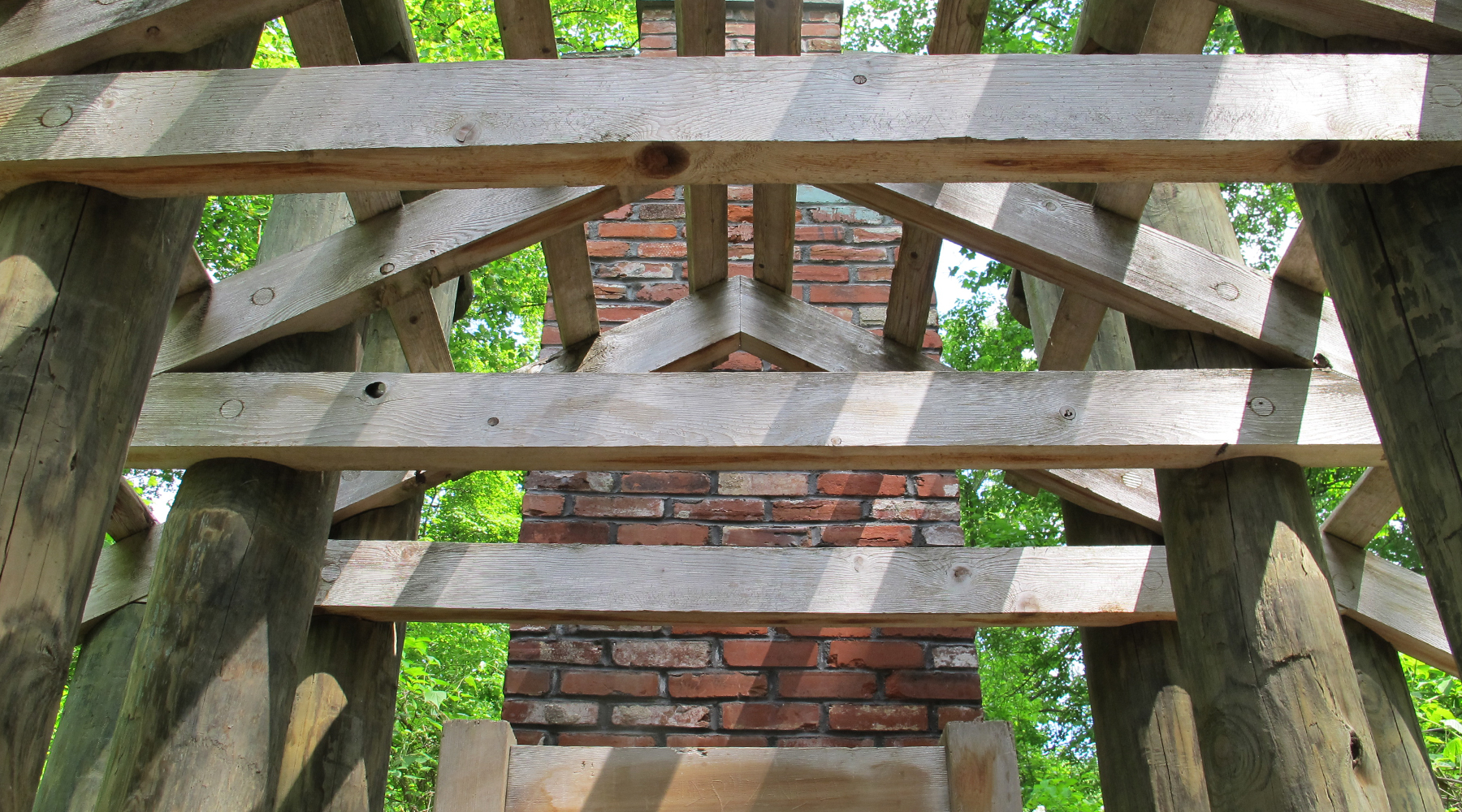 Levine placed three elements for you to discover along the trail at the Pennypack Environmental Center: Thoreau's Hut, Benches, and Bird Blind. The first structure, Thoreau's Hut, is the exact dimensions (so small!) of Thoreau's cabin at Walden Pond. As many of us self-quarantine, think of Thoreau, secluded there, by choice, for more than two years.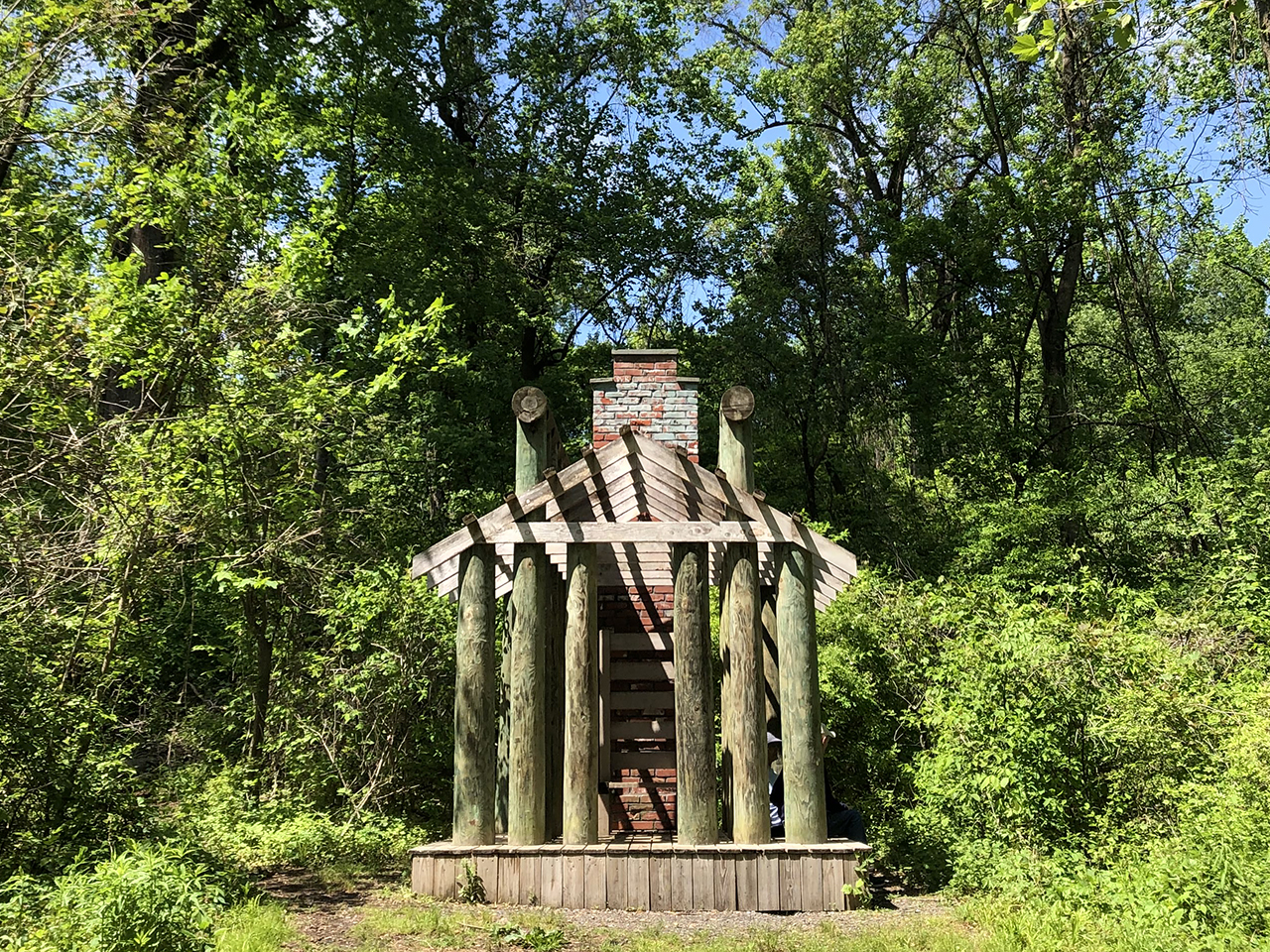 Thanks for joining me on this virtual mini-tour. Public art remains free and open, 24/7. We invite you to continue to visit aPA online for information about outdoor sculpture in Philadelphia. Explore our interactive map; check out our sculpture activity pages for kids; or hear fascinating stories told by people connected to the artworks through our Museum Without Walls: AUDIO program.