Join the Association for Public Art at the Horticulture Center in Fairmount Park as we celebrate the expansion of our award-winning audio program, Museum Without Walls™: AUDIO.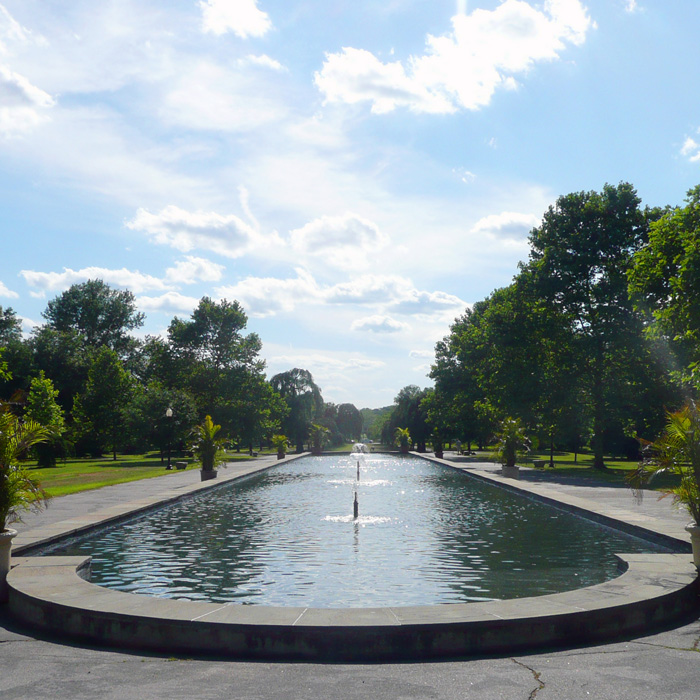 Phase Two of Museum Without Walls™: AUDIO features 30 new audio programs for artworks located throughout Fairmount Park and Center City. This innovative multi-platform audio program now includes 65 audio programs featuring more than 150 people from all walks of life.
Discover the many public sculptures located at the Horticulture Center – one of Fairmount Park's hidden gems. Explore the grounds, meet some of the voices, and enjoy live music and dancers performing in and around the artworks. This FREE event is open to the public. Pre-registration is required.
PRESS RELEASE: "Association for Public Art Launches Phase 2 of Innovative Multi-Platform Listening Experience Museum Without Walls™: AUDIO"
DATE: Tuesday, September 17, 2013
TIME: 5:00-7:00 p.m
LOCATION: Horticulture Center in West Fairmount Park
The Horticulture Center is located at 100 N Horticultural Drive, Philadelphia, PA (near Montgomery Drive) in West Fairmount Park.
How to get there:
TROLLEY: The aPA is offering trolley transportation from 12th and Market to the Horticulture Center (round-trip tickets cost $1, reservations required)
BIKE: Join a guided public art bike tour from the Philadelphia Museum of Art to the Horticulture Center (space is limited, reservations required)
DRIVE: Free parking is available at the Horticulture Center