At A Glance
Please note: hours of operation for the Horticulture Center grounds are Monday-Sunday, 9am-5pm

Part of the Museum Without Walls: AUDIO program

Commissioned by the Canstatter Volksfest-Verein, a local German-American organization

Goethe is a companion piece to Schiller by the same artist

Faust, Goethe's greatest work, was published after his death
Johann Wolfgang von Goethe, excelled in literature, drama, theology, and science.
This bronze sculpture was commissioned by the Canstatter Volksfest-Verein, a local German-American organization, and is a companion piece to Schiller by the same artist and located on the Horticulture Center grounds.
Both artworks honor Germany's great men of letters, who were frequent collaborators and friends. The artist Manger studied briefly at the Dresden Academy in Germany but was largely self-taught.
Johann Wolfgang von Goethe (1749-1832), excelled in literature, drama, theology, and science. His greatest work, the dramatic tragedy Faust, was published in its entirety after his death.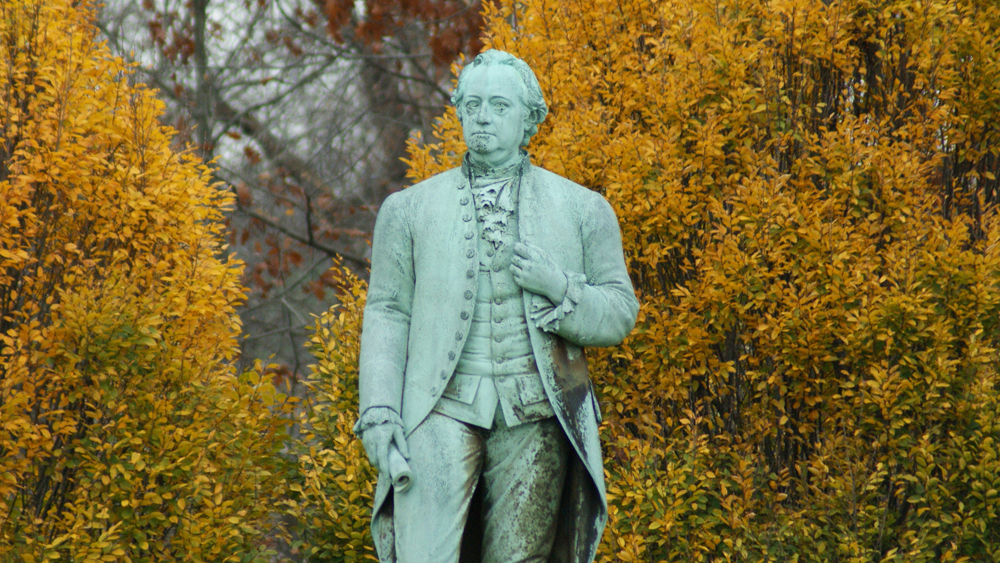 Voices heard in the program:
Liliane Weissberg is Professor of German and Comparative Literature at the University of Pennsylvania. She is the co-author of Cultural Memory and the Construction of Identity (with Dan Ben-Amos).
Hardy von Auenmueller is Chairman of the Board of The German Society of Pennsylvania, founded in 1764 to assist German immigrants. Today the organization furthers the understanding of German and German-American contributions to American history and culture.
Heinz-Uwe Haus is an internationally renowned theater director who was born and educated in Germany. Haus now teaches at the University of Delaware. He is the author of Performing and Performance.
Segment Producer: Jonathan Mitchell
A program of the Association for Public Art (formerly the Fairmount Park Art Association), Museum Without Walls: AUDIO is an innovative and accessible outdoor sculpture audio program for Philadelphia's preeminent collection of public art.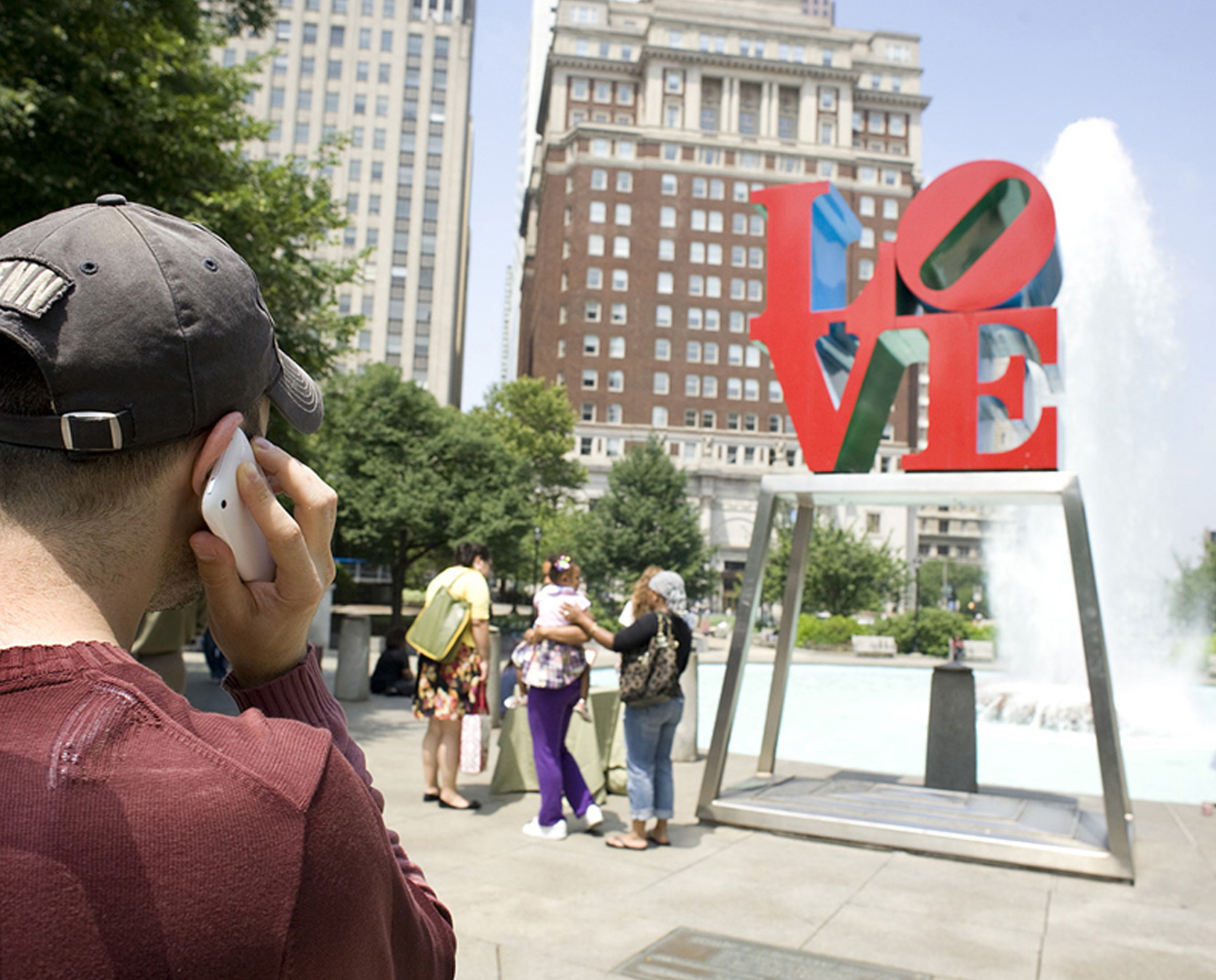 A "multi-platform" interactive audio experience – available for free by cell phone, mobile app, or on our website – Museum Without Walls: AUDIO offers the unique histories that are not typically expressed on outdoor permanent signage.
Unlike audio tours that have a single authoritative guide or narrator, each speaker featured in Museum Without Walls: AUDIO is an "authentic voice" – someone who is connected to the sculpture by knowledge, experience, or affiliation.
Over 150 unique voices are featured, including artists, educators, scientists, writers, curators, civic leaders, and historians.
This artwork is part of the Around the Horticulture Center tour