At A Glance
In the early twentieth century, Philadelphia's Samuel Yellin led a wrought-iron revival that influenced many architects, artists, and craftspeople

Yellin's work was often embellished with a variety of natural motifs—leaves, blossoms, and bird and animal heads

This gate weighs ten tons and is a fine example of Yellin's larger work
Like other traditional arts, ironworking declined in the latter nineteenth century as factory goods replaced handwork. But in the early years of the twentieth century, Philadelphia's Samuel Yellin led a wrought-iron revival that influenced many architects as well as artists and craftspeople. Yellin's work, which ranged from small locks, keys, lamps, and boxes to massive gates, grilles, and ornamental screens, was often embellished with a variety of natural motifs –leaves, blossoms, and bird and animal heads.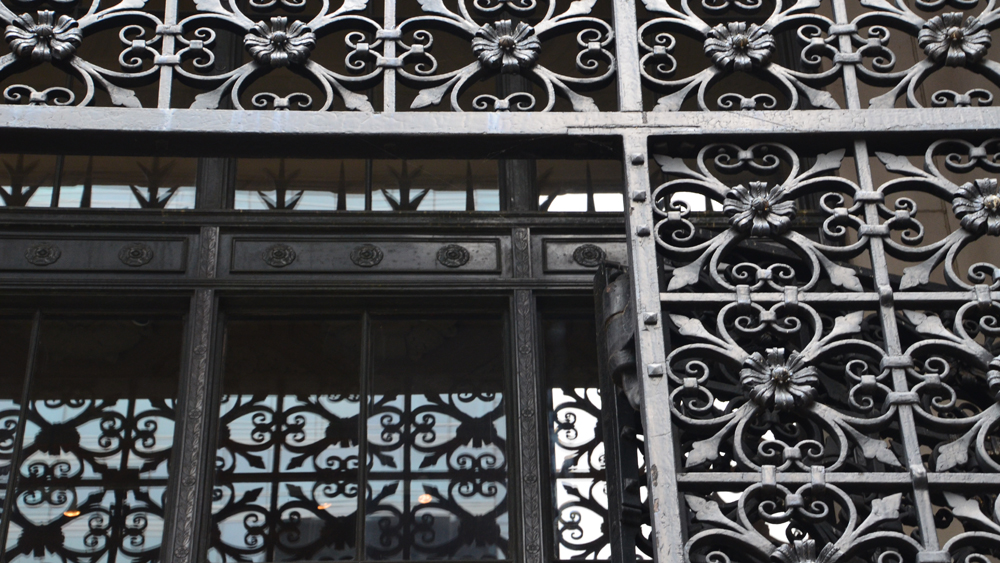 The ten-ton gates at the Packard Building are a fine example of his larger commissioned works. Yellin also created the building's exterior lighting fixtures, which are still in place, and grilles that have been removed. Inside the building, for the offices of the First Pennsylvania Bank, he furnished screens, grilles, gates, railings, lighting fixtures, desks, and benches; but most of these interior items were taken out when the building was renovated in the early 1970s.
Adapted from Public Art in Philadelphia by Penny Balkin Bach (Temple University Press, Philadelphia, 1992).
RESOURCES