At A Glance
Commissioned as part of the Redevelopment Authority's 1% program

Cast by the age-old cire perdue (lost wax) process known on the western coast of Africa

Artist John Rhoden, a Black American sculptor, wanted to express both the African and the American aspects of the museum's theme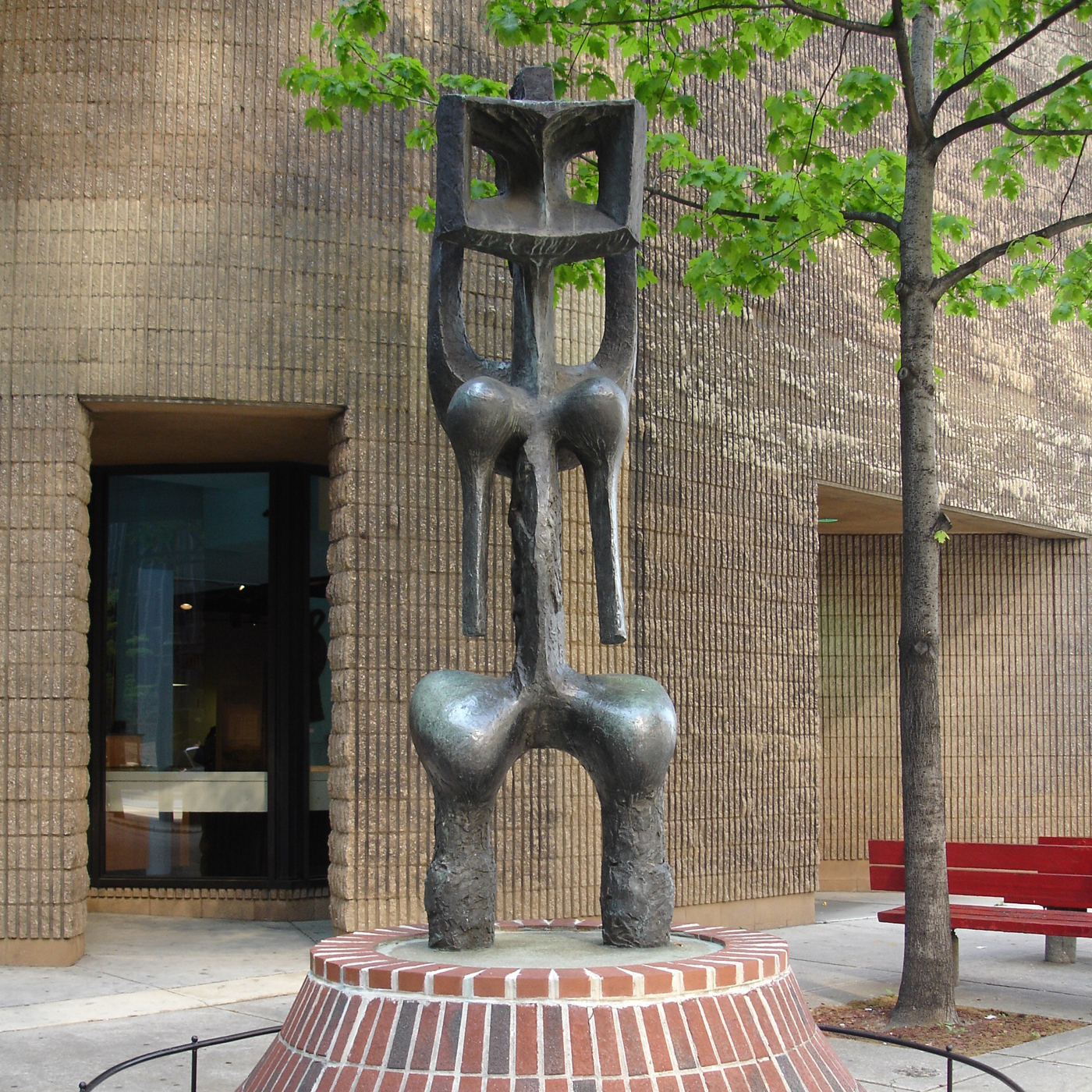 An official project of the bicentennial celebration, the African American Museum in Philadelphia opened to the public in 1976, a few days after the unveiling of John Rhoden's Nesaika. Rhoden, a Black American sculptor, wanted to express both the African and the American aspects of the museum's theme. The forms of Nesaika clearly suggest the traditional sculptures of Africa; the title, however, derives from a word meaning "we," "us," or "our" in the Chinook trade language of America's West Coast.
Nesaika was commissioned as part of the Redevelopment Authority's Percent for Art program. The bronze was cast by the age-old cire perdue (lost wax) process known on the western coast of Africa. According to Rhoden, the mask-like image at the top symbolizes "the wholeness of the shape of the universe." Also at the museum is Reginald Beauchamp's Whispering Bells: A Tribute to Crispus Attucks (1976).
Adapted from Public Art in Philadelphia by Penny Balkin Bach (Temple University Press, Philadelphia, 1992).
RESOURCES