At A Glance
Part of the Museum Without Walls: AUDIO program

Presents a figure of Jesus holding two pieces of broken bread

Originally displayed at Philadelphia's Civic Center for the 41st International Eucharistic Congress

The statue was relocated to a site near the Cathedral Basilica of Saints Peter and Paul
Commissioned for the 41st International Eucharistic Congress, which met in Philadelphia in 1976, Walter Erlebacher's sculpture presents a figure of Jesus holding two pieces of broken bread, a symbol of Holy Communion.
During the Congress, which attracted over a million visitors to the city, the sculpture was displayed at the former Philadelphia Civic Center.
Later it was moved to a site near the Cathedral Basilica of Saints Peter and Paul, and its formal blessing at this location took place on May 26, 1978. Standing near the sidewalk, it offers an accessible, immediate, and lifelike Jesus.
Adapted from Public Art in Philadelphia by Penny Balkin Bach (Temple University Press, Philadelphia, 1992).
RESOURCES:

Voices heard in the program:
Martha Erlebacher (1937-2013) was a painter and the wife of sculptor Walter Erlebacher (1933-1991) who created Jesus Breaking Bread. Both artists are recognized for their classical representations of the human figure.
Monsignor John Miller (1937-2017) was a priest of the Archdiocese of Philadelphia who helped develop the commission for Jesus Breaking Bread in celebration of the 41st International Eucharistic Conference held in Philadelphia in 1976.
Sister Mary Scullion is a founder of Project H.O.M.E. and works on behalf of the poor and homeless. While a student at St. Joseph's University, she was a planner for the 1976 Eucharistic Congress "Hunger for Bread Day," which inspired the sculpture.
Segment Producer: Chana Joffe-Walt
Music on Jesus Breaking Bread courtesy The Archdiocese of Philadelphia
A program of the Association for Public Art (formerly the Fairmount Park Art Association), Museum Without Walls: AUDIO is an innovative and accessible outdoor sculpture audio program for Philadelphia's preeminent collection of public art.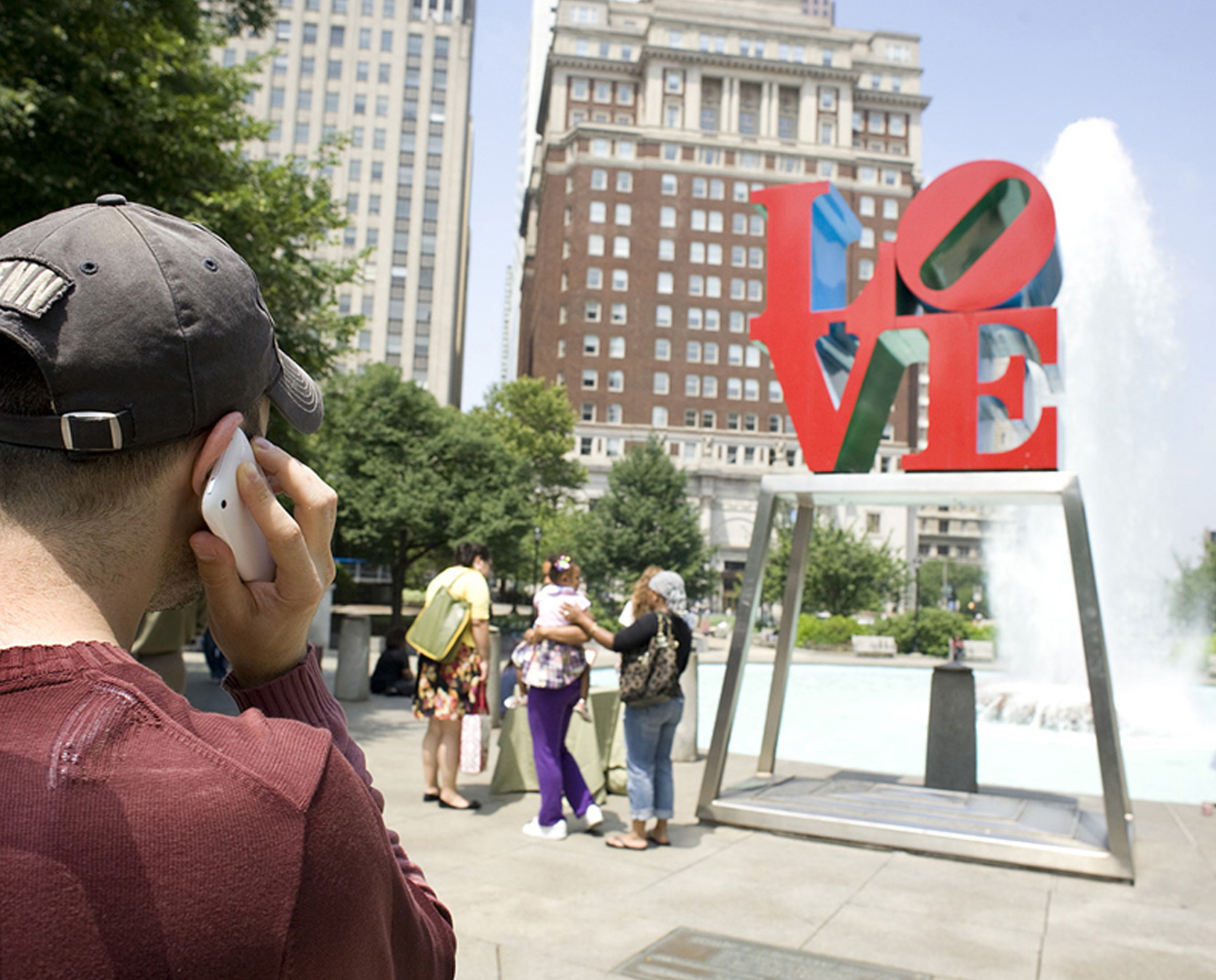 A "multi-platform" interactive audio experience – available for free by cell phone, mobile app, or on our website – Museum Without Walls: AUDIO offers the unique histories that are not typically expressed on outdoor permanent signage.
Unlike audio tours that have a single authoritative guide or narrator, each speaker featured in Museum Without Walls: AUDIO is an "authentic voice" – someone who is connected to the sculpture by knowledge, experience, or affiliation.
Over 150 unique voices are featured, including artists, educators, scientists, writers, curators, civic leaders, and historians.
This artwork is part of the Along the Benjamin Franklin Parkway tour