At A Glance
Please note that zoo admission (fee) is required to view this sculpture

First official acquisition of the Fairmount Park Art Association (now the Association for Public Art)

Kemeys' works portray animals in a direct, naturalistic style

The artist used the money from the commission to travel into the American wilderness
Born in Savannah, Georgia, and educated in New York, Edward Kemeys served as captain of artillery in the Union during the Civil War and later with the Engineer Corps in Central Park before embarking on his artistic career. While in New York, he studied modeling and was fascinated by the energy and emotional tension found in animal interaction. His works are considered distinctly American, portraying animals in a direct, naturalistic style.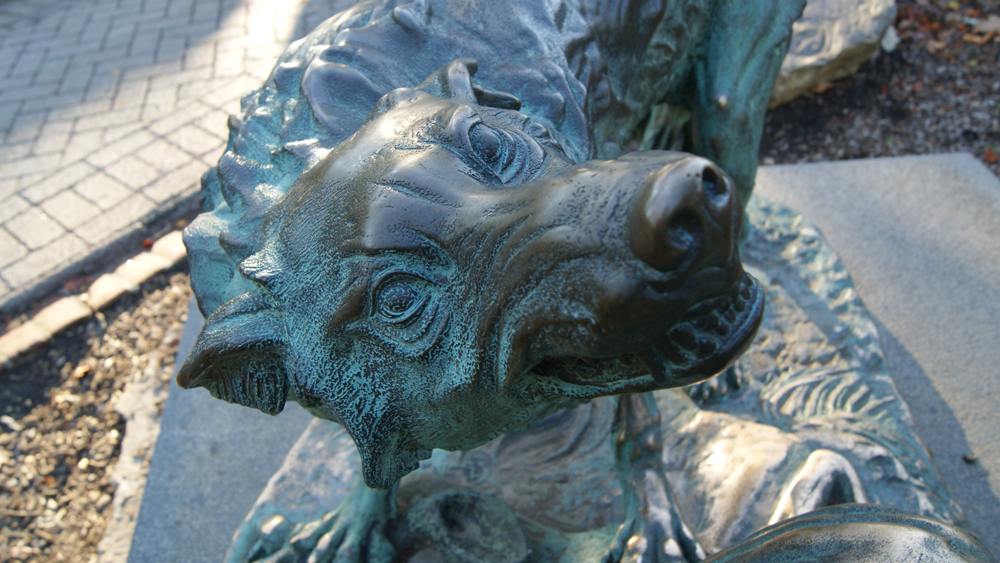 His group of two wolves fighting over a carcass was the first official acquisition of the newly established Fairmount Park Art Association (now the Association for Public Art). Kemeys used the money earned from the commission not to visit Paris, which was the center of sculptural activity at that time, but to travel into the American wilderness. He visited Paris after the Centennial celebration in 1876, but did not like the "approach" or the "caged animals" that he found in the ateliers there.
Adapted from Public Art in Philadelphia by Penny Balkin Bach (Temple University Press, Philadelphia, 1992).
RESOURCES: