General Anthony Wayne ("Mad Anthony" Wayne) was Pennsylvania's foremost military hero of the Revolutionary War and one of the Founding Fathers of the United States. He led the bayonet attack on the fort of Stony Point and played a major role in the battles of Brandywine and Germantown and the siege of Yorktown.  In 1893, nearly a century after his death, the Pennsylvania Society of Sons of the Revolution decided to commemorate the general with a monument. It took the society four decades to accumulate enough funds to commission this statue by John Gregory.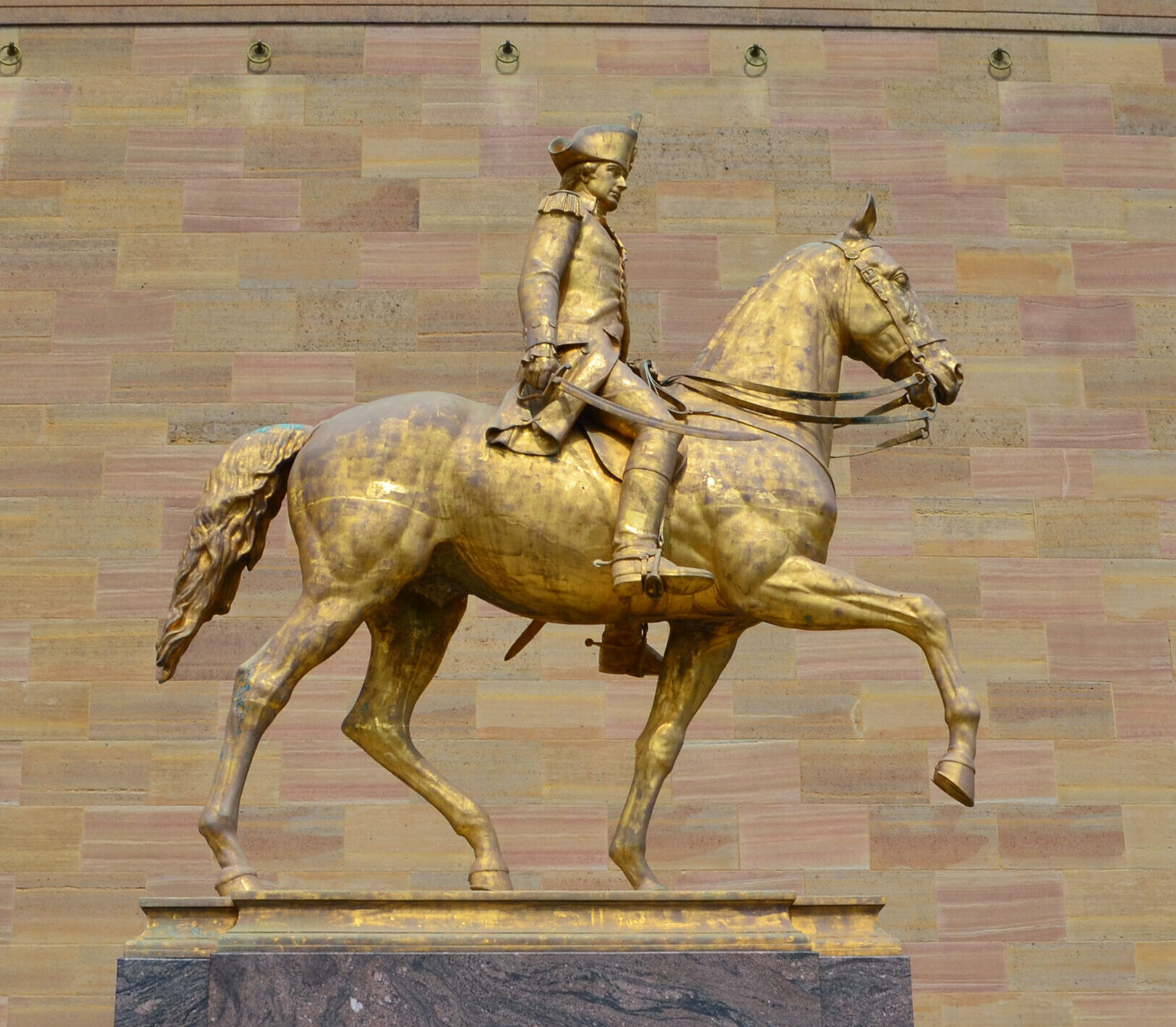 Born in London, England, Gregory became one of the most honored sculptors of his era. He came to the United States at the age of 14, and when he was 20, he was employed as an office worker by the sculptor John Massey Rhind (who created the John Wanamaker statue at Philadelphia's City Hall). This exposure to art provided a turning point, and Gregory soon enrolled in art school. After a dozen years as a student and sculptor's assistant, he won the Prix de Rome for study at the American Academy in Rome. He eventually became president of the National Sculpture Society in New York.
Adapted from Public Art in Philadelphia by Penny Balkin Bach (Temple University Press, Philadelphia, 1992). Bach is the former Executive Director & Chief Curator of the Association for Public Art.
RESOURCES:
This artwork is part of the Around the Philadelphia Museum of Art tour