At A Glance
Commissioned for the casino's renovation and expansion in 2015 through the City's Percent for Art program

171 dichroic panels with programmable lights illuminate the facade of the casino's 7-story parking garage

Light panels change color, programmed to mimic the flow and reflection of the nearby river
Lyn Godley's Flow is a permanent lighting installation for the Rivers Casino (formerly SugarHouse Casino) along the Delaware River in Philadelphia. The artwork was commissioned as part of the City of Philadelphia's Percent for Art program for the waterfront casino's 2015 expansion and renovation. Flow illuminates the nearly 300-foot facade of the casino's newly-built 7-story parking garage with 171 dichroic panels (color film showing different colors from different directions) of colored lights that are programmed to mimic the flow and reflection of the nearby Delaware River. As traffic moves past the garage, the dichroic panels appear to shift and change colors across the spectrum.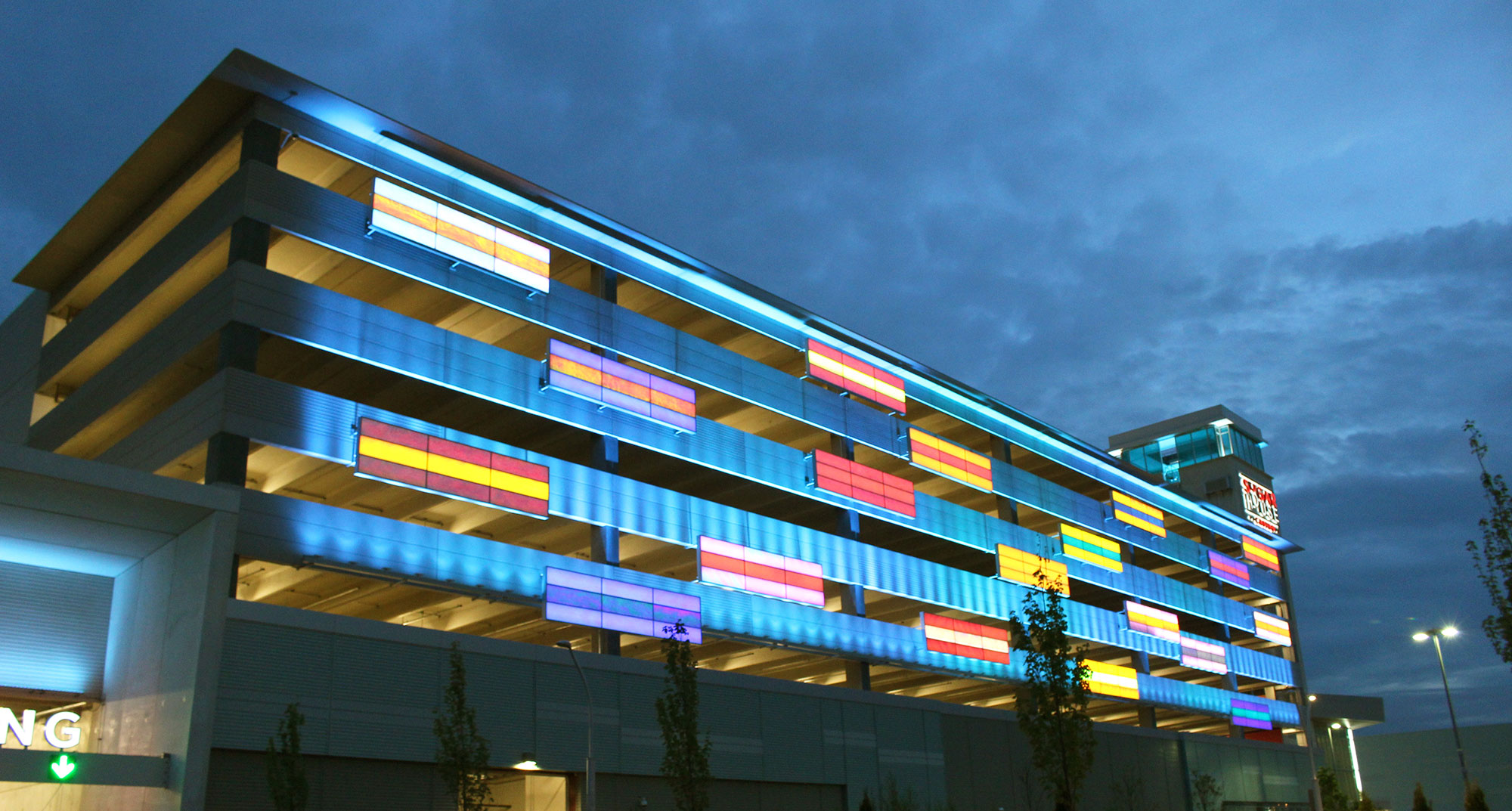 An artist, lighting designer, and teacher, Godley is primarily focused on exploring and experimenting with light, its properties, and implications in art. Her work merges technology, painting, drawing, and a range of materials in a variety of scales, from models to large-scale lighting installations like Flow.
After completing her BFA at Ohio State University and MFA at the University of Wisconsin-Madison, Godley became a partner in the design team of Godley-Schwan (with Lloyd Schwan) for 14 years before opening her own studio in 1998. She has also taught lighting and design at Parsons School of Design, Kutztown University, and Jefferson University.