At A Glance
Originally created as ornamental figures for the Pennsylvania Station in New York City (1904)

Using Milford pink granite, Weinman carved a number of eagles for the roof of the station, each weighing 5,500 pounds

When the station was demolished in 1963, four of the eagles were given to the Fairmount Park Art Association, which were installed four years later on the Market Street Bridge
Adolph Alexander Weinman was born in Carlsruhe, Germany, in 1870. When he was 10 years old, his widowed mother brought him to New York, where he later apprenticed with a carver of wood and ivory. In the evenings, he studied at Cooper Union and frequented the Art Students League. Weinman was interested in medallic as well as sculptural art and is known for designing the 1916 dime and half-dollar.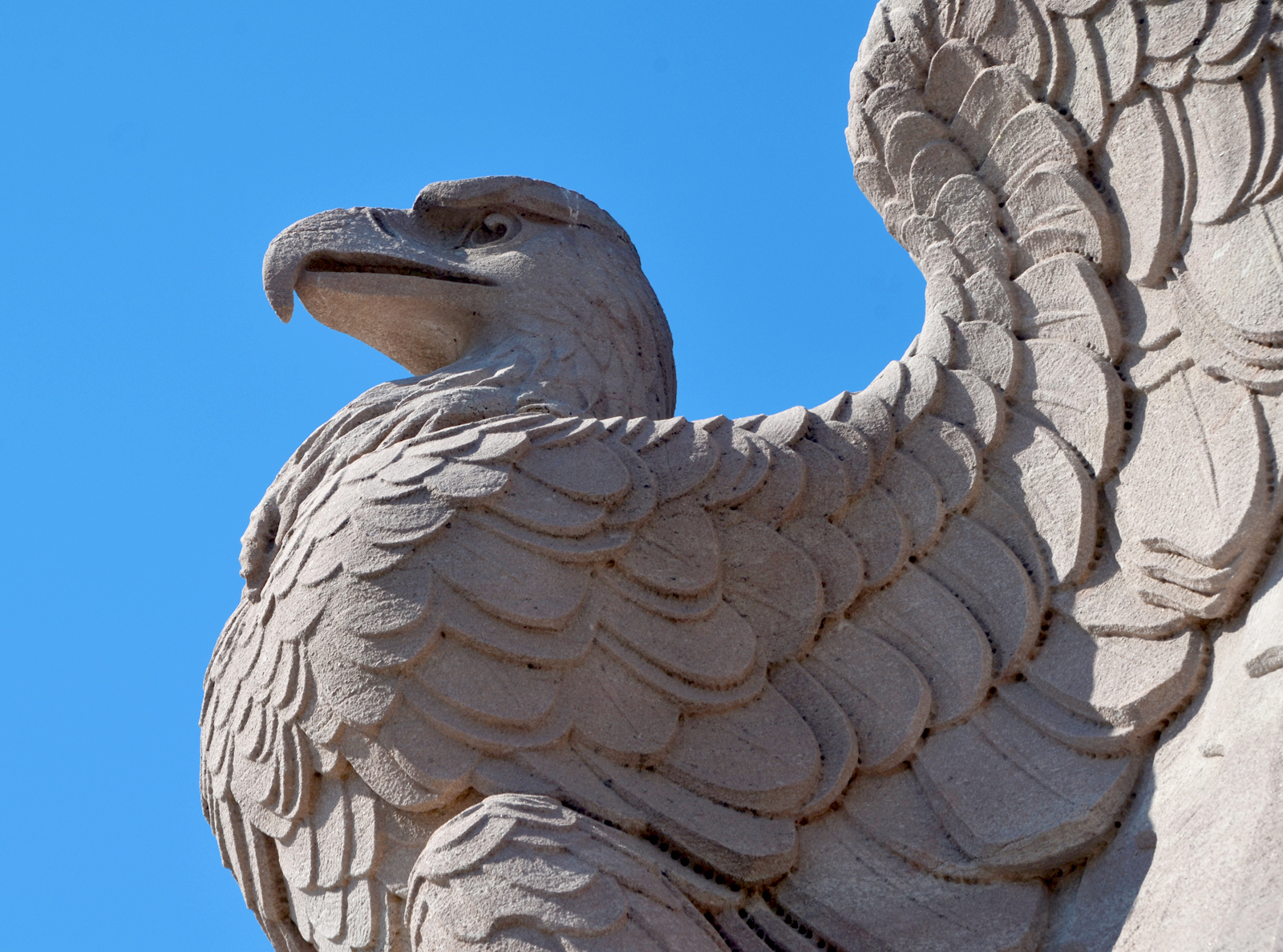 The architectural firm of McKim, Mead, and White hired Weinman to design ornamental figures for the Pennsylvania Station Building in New York City (1904). Using Milford pink granite from Massachusetts, he carved 14 eagles for the roof, each weighing 5,500 pounds, and 8 smaller eagles of Knoxville marble. When the station was demolished in 1963, four of the large eagles were given to the Fairmount Park Art Association (now the Association for Public Art). They were installed four years later on the Market Street Bridge.
Adapted from Public Art in Philadelphia by Penny Balkin Bach (Temple University Press, Philadelphia, 1992).
RESOURCES