At A Glance
Originally given to the City of Philadelphia in 1899 from Justus C. Strawbridge

Donated by the City to the University of Pennsylvania in 1938 and relocated in 1939

His portrait is based upon a bust by Jean Antoine Houdon

John J. Boyle was one of Philadelphia's most prominent sculptors
When artist John J. Boyle was commissioned by Justus C. Strawbridge to create a statue of Benjamin Franklin, he was one of Philadelphia's most prominent sculptors. (His works include Stone Age in America on Kelly Drive and John Christian Bullitt at City Hall.) Boyle based his renderings of Franklin on extensive research. His portrait was based upon a bust by Jean Antoine Houdon (though Boyle's version is a younger Franklin), and his clothing was derived from the Duplessis portrait, showing a heavy fur-trimmed surtout covering the plain clothes of the period.
The statue was given to the city of Philadelphia by Strawbridge and installed in front of the post office at 9th and Chestnut Streets. It was in 1938 that the city donated the sculpture to the University of Pennsylvania, one of the many institutions that Franklin helped to found. The pedestal is by Frank Miles Day in collaboration with Boyle.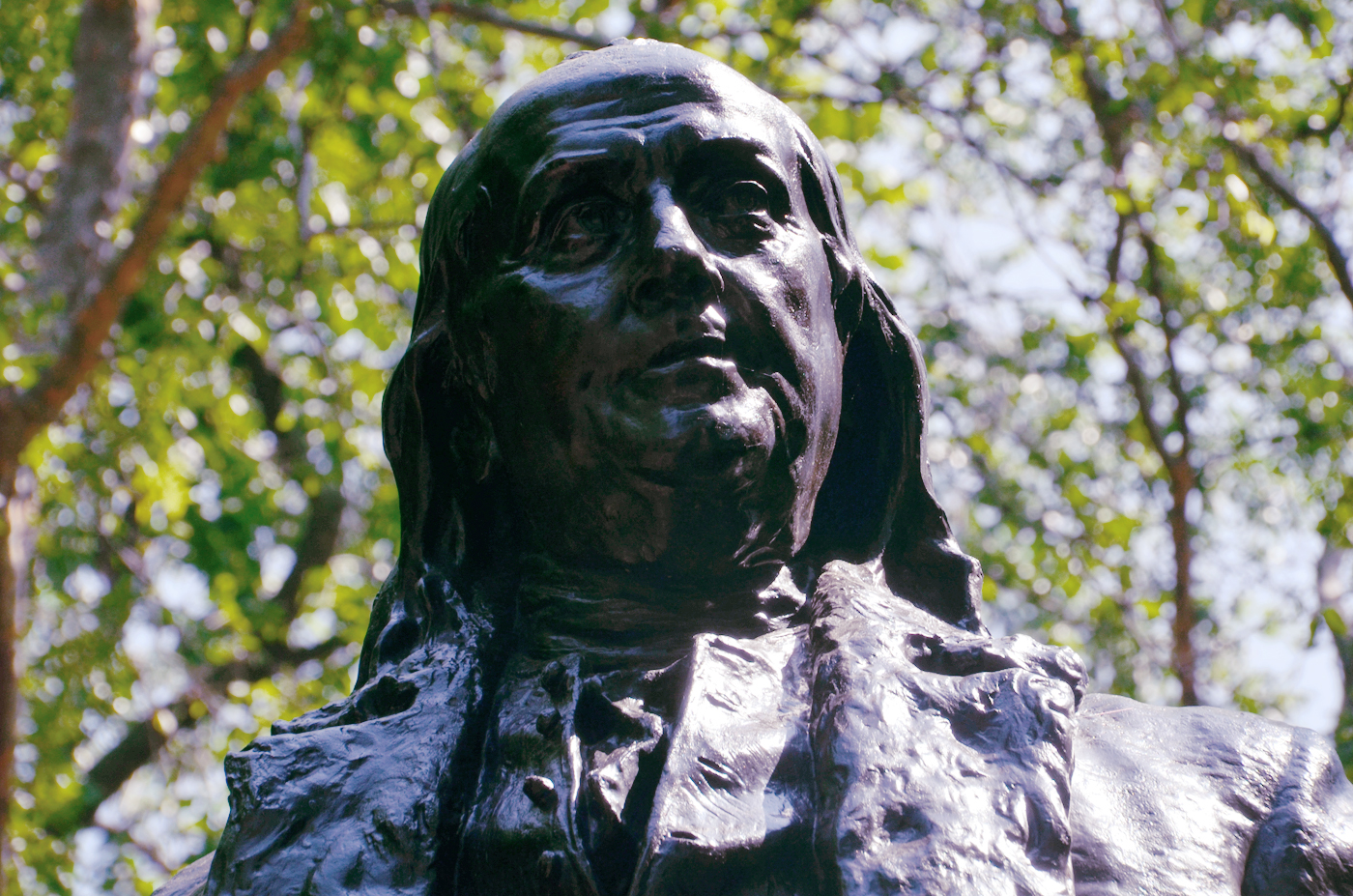 Adapted from Public Art in Philadelphia by Penny Balkin Bach (Temple University Press, Philadelphia, 1992), and Sculpture of a City by the Fairmount Park Art Association (now the Association for Public Art).
This artwork is part of the Around University City tour