Members of the aPA's Conservation Society help to support this important work and protect Philadelphia's public art treasures for future generations
Philadelphia is truly a "museum without walls" and is considered a livable city in part because of its impressive and unique collection of outdoor sculpture. Yet pollution, acid rain, and vandalism threaten these irreplaceable artistic and cultural assets. The Association for Public Art (aPA) plays a leadership role in protecting and preserving Philadelphia's public art – both through conservation efforts and advocacy. We provide annual maintenance for many of the city's most beloved sculptures, as well as taking on special preservation and advocacy projects as needed. Learn more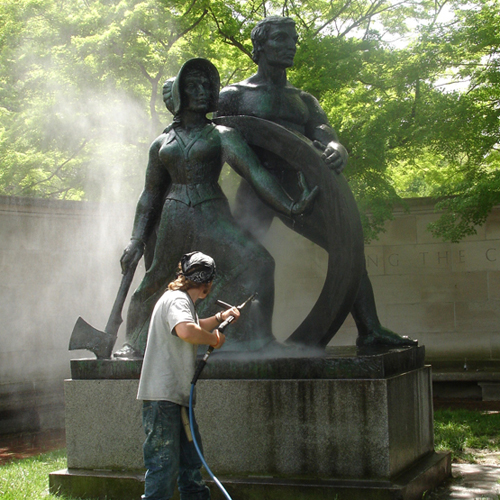 Outdoor Sculpture Conservation
Concern for the condition of Philadelphia's outdoor sculptures led the aPA to initiate its Outdoor Sculpture Conservation Program in 1982, the first of its kind in the nation. It is perhaps the longest continuously operating program of its kind in the country.
Annual Maintenance
Each spring, the aPA works with conservators to conduct annual maintenance on over 30 beloved artworks throughout the city. The sculptures are cleaned, protected, and stabilized to protect them from further deterioration and corrosion.
Special Treatment
For artworks with unique conservation needs, the aPA provides special treatments. Projects include the removal of hazardous overgrowth around Martin Puryear's Pavilion in the Trees and the creation of replacement pieces for Alexander Milne Calder's Major General George Gordon Meade.
Awards
The Conservation Program has received numerous awards, including the National 2000 Award for Outstanding Commitment to the Preservation and Care of Collections from Heritage Preservation and the American Institute for Conservation.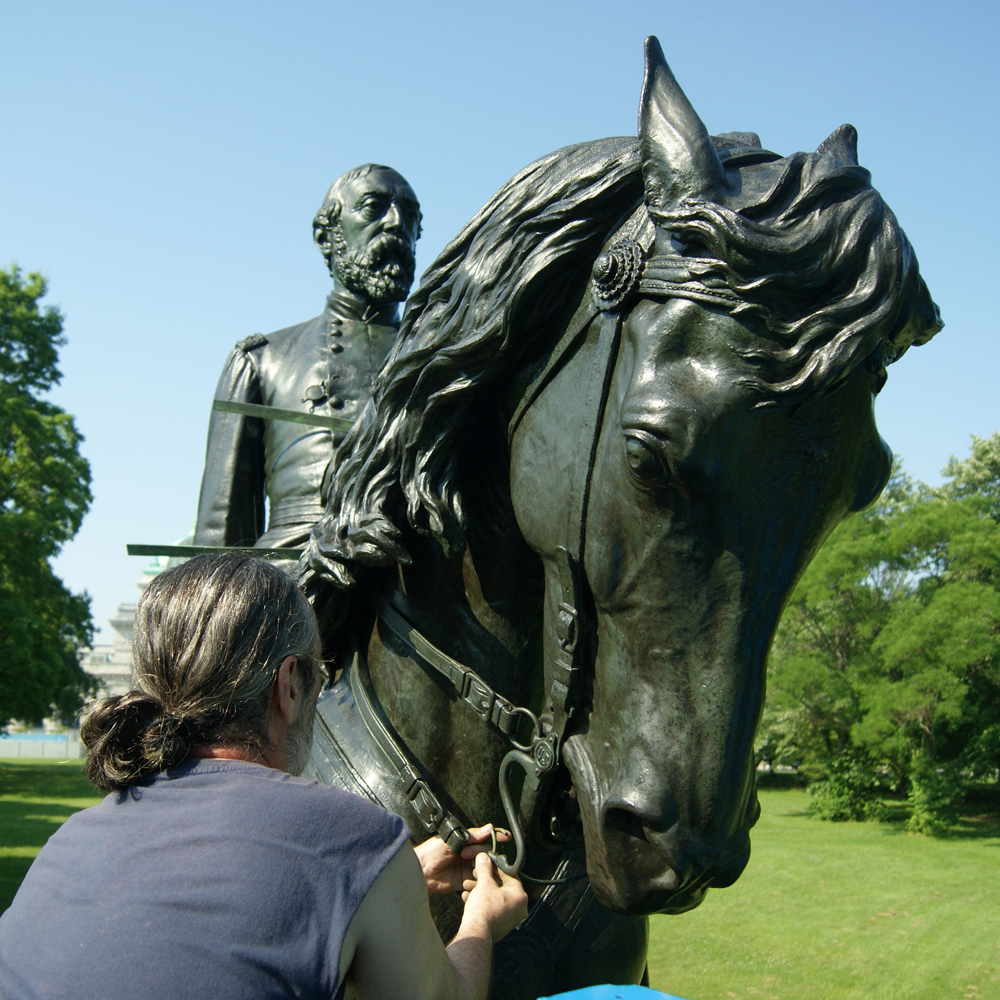 Public Art Advocacy
In cooperation with civic organizations throughout Philadelphia, the aPA works to to protect and preserve the city's public art treasures. Notably, the aPA was actively involved in securing the famed mural, The Dream Garden by Maxfield Parrish, when it was threatened with sale and removal.
SOS! (Save Outdoor Sculpture)
The aPA is the local coordinating agency for SOS! (Save Outdoor Sculpture!), a national survey project conducted by the Smithsonian Institution's National Museum of American Art and Heritage Preservation.
Conservation Society
Members of the aPA's Conservation Society help to support this important work and protect Philadelphia's public art treasures for future generations. Become a member today