Illuminating the remarkable collection of sculpture along Kelly Drive, which follows the Schuylkill River through Philadelphia's Fairmount Park, has been a long-time goal of the Fairmount Park Art Association.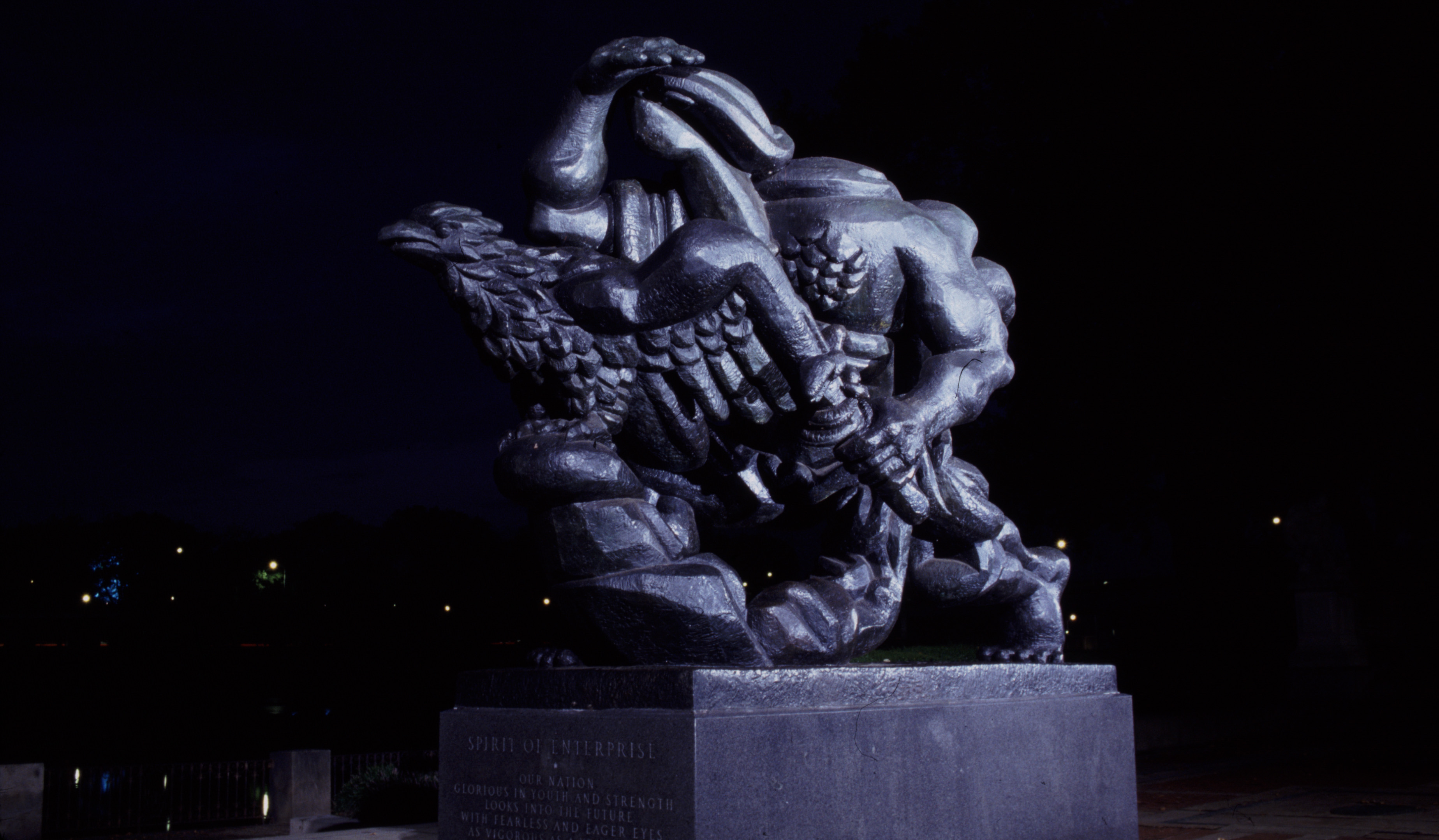 In September 2003, this dramatic night-time vision was realized through the completion of the Kelly Drive Sculpture Illumination Project. Thirteen sculptures, from the gilded equestrian Joan of Arc to rower John B. Kelly have been lit, adorning the drive like a chain of sparkling jewels.
This project represented a unique public/private collaboration among the Fairmount Park Art Association, the City of Philadelphia Department of Streets, and the Fairmount Park Commission.
The Art Association commissioned the Lighting Design Collaborative to develop the sculpture lighting scheme, which was carried out by the Streets Department as part of its larger federally funded Kelly Drive lighting improvement project.