Join Association for Public Art (aPA) and Fairmount Park Conservancy for a free bike tour of public art in Fairmount Park on the way to see In Motion, In Place: Trisha Brown Dance Company in Fairmount Park. The aPA will lead the ride and share interesting facts about the sculptures along the way.
The first stop will be Mount Pleasant Mansion for the 1:00pm performance of Trisha Brown's Foray Forêt. We will then head to the Discovery Center for the 2:15pm performance of Trisha Brown's Raft Piece, and the ride will end there.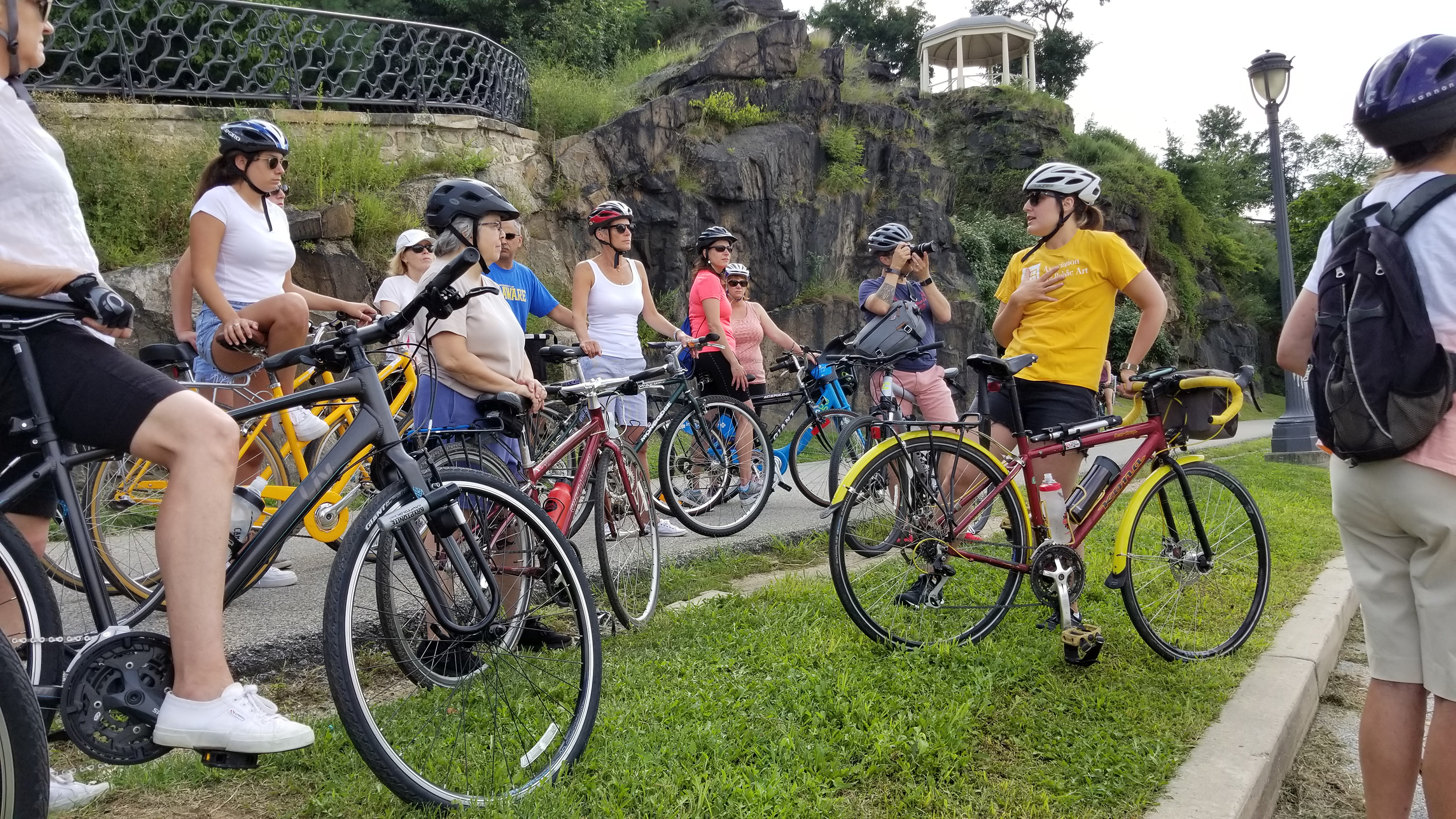 LOCATION: Meet at Mark di Suvero's Iroquois sculpture at 24th Street and Pennsylvania Avenue at 12:15pm.
This bike ride is FREE, but registration is required and space is limited. Your reservation will automatically reserve your free tickets to the two performances.
Once registered, please check your email prior to the ride for weather updates. Contact mromero@myphillypark.org to let us know if you can no longer attend.