Celebrate Jazz Appreciation Month with four free concerts in Maja Park (Benjamin Franklin Parkway at 22nd Street) on Saturday afternoons in April. Bring your own picnic and chair and enjoy jazz chamber music!
Saturdays 1:00-2:30pm on April 2nd, 16th, 23rd and 30th in Maja Park
Featuring Vibe-A-Delphia (Jazz Trio)
This series is made possible by the generous support of the American Federation of Musicians and the Music Performance Trust Fund and is presented in partnership with the Parkway Council and Philadelphia Parks & Recreation as part of Parkway Presents. Find other free events along the Parkway at parkwaycouncil.org. #parkwaypresents

About Maja and Maja Park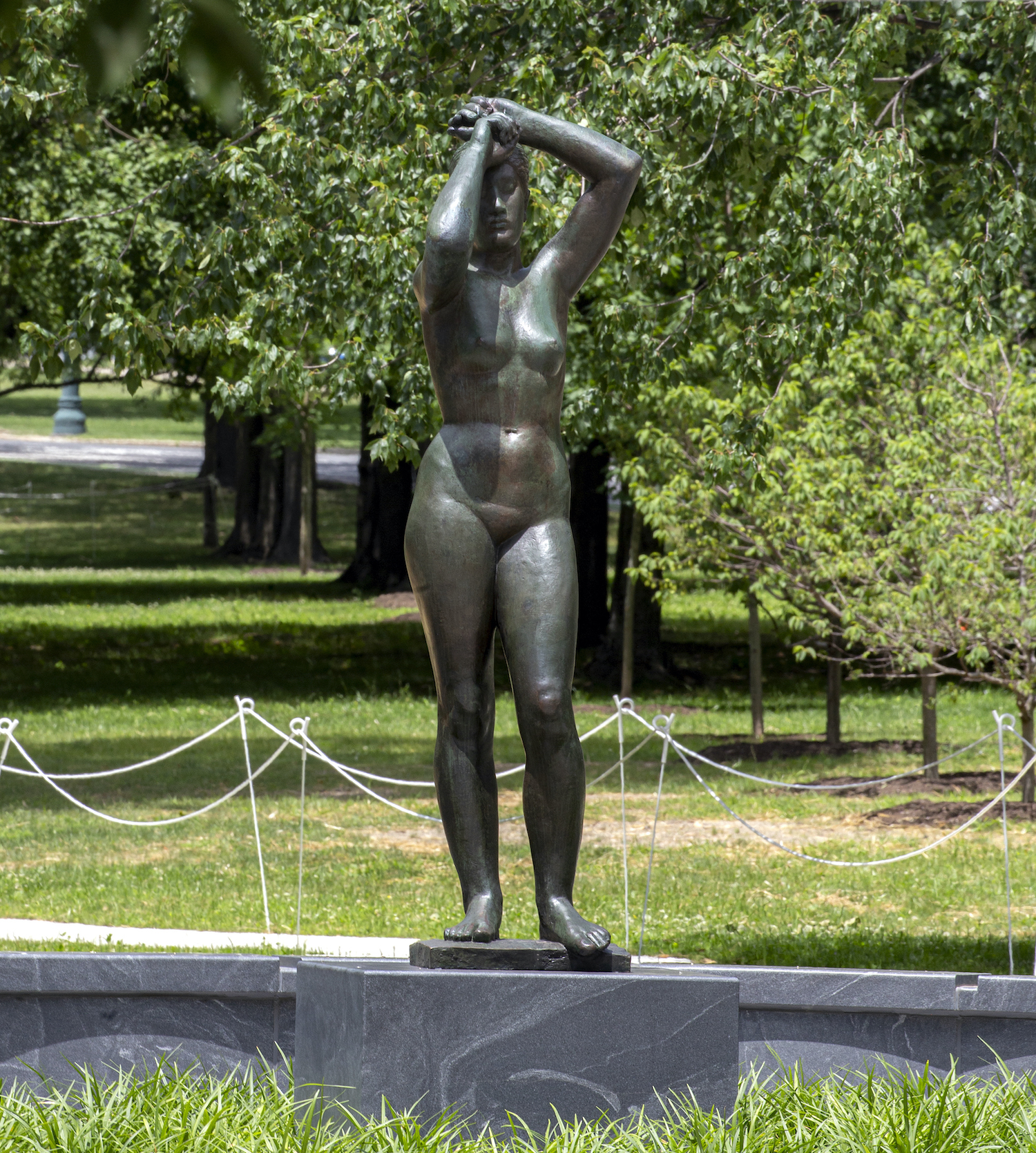 After more than 25 years out of public view, Gerhard Marcks' bronze Maja (1942) sculpture (pronounced \MAI-uh\) was reinstalled on the Benjamin Franklin Parkway by the Association for Public Art (aPA) in March 2021 in this new public park named after the sculpture, Maja Park. Maja was purchased by the Association in 1949 and installed on the Philadelphia Museum of Art's East Terrace for decades, but was placed into storage in 1992 due to site renovations. The artist, Gerhard Marcks, was one of the most important German artists of the 20th century, and targeted by Nazis for his "degenerate art."
The creation of a new public park on the Parkway – not far from where the sculpture originally stood – was the perfect opportunity and appropriate site for reinstalling Maja that the Association had been looking for. Designed by Ground Reconsidered, Maja Park was developed as a private/public partnership between AIR Communities, which owns the adjacent Park Towne Place Museum District Residences, and Philadelphia Parks & Recreation, with support from the Commonwealth of Pennsylvania.
Photos Meredith Edlow © 2021 for the Association for Public Art