At A Glance
The second cast from a plaster original exhibited at the New York World's Fair in 1939 and the 1949 Sculpture International in Philadelphia

Artist Jo Davidson made a career of portrait sculptures

This portrait of Whitman remained one of Davidson's favorites

The sculpture is sited only a few miles from the home in Camden where the poet spent his last years
Afoot and light-hearted I take to the open road, / Healthy, free, the world before me, / The long brown path before me leading wherever I choose.
So begins Walt Whitman's "Song of the Open Road," and the bronze by Jo Davidson captures the spirit of the free-striding American bard. This is a second cast from a plaster original exhibited at the New York World's Fair in 1939 and the 1949 Sculpture International in Philadelphia.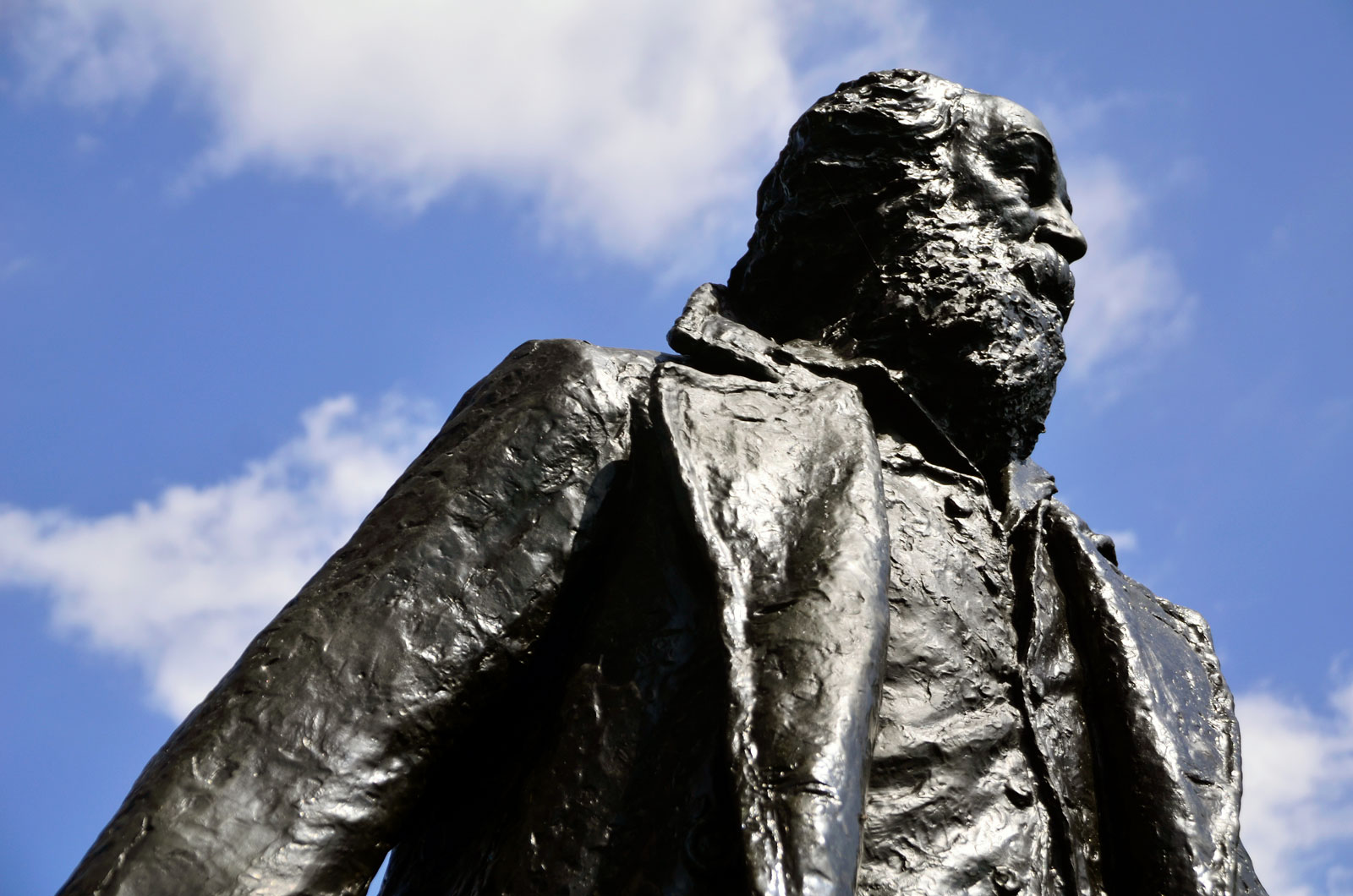 Davidson made a career of portrait sculptures; his subjects included Woodrow Wilson, Mahatma Gandhi, John D. Rockefeller, and Gertrude Stein. In developing the sculpture of Whitman, Davidson created a life-size clay figure with an armature of movable parts that he could twist and bend until he found the right pose. "I wanted Walt afoot and lighthearted,: he explained in his autobiography, echoing the words of the poem; "I had to make sure a Whitman, a singing Whitman." In later years this portrait remained one of Davidson's favorites, perhaps because he himself looked much like Whitman and shared the poet's salty appreciation of life. Philadelphia's cast was purchased by the Fairmount Park Art Association (now the Association for Public Art) as a gift to the City. It stands near the approach to the Walt Whitman Bridge, only a few miles from the home in Camden where the poet spent his last years.
Adapted from Public Art in Philadelphia by Penny Balkin Bach (Temple University Press, Philadelphia, 1992).
RESOURCES: