When the chemical firm Rohm and Haas erected a new headquarters in the Independence Mall area, Clark B. Fitz-Gerald was commissioned to create a sculpture for the courtyard through the Philadelphia Redevelopment Authority's Percent for Art Program, which had just been established in 1959.  Milkweed Pod (1965) was one of the first examples of the program's effect on the city environment.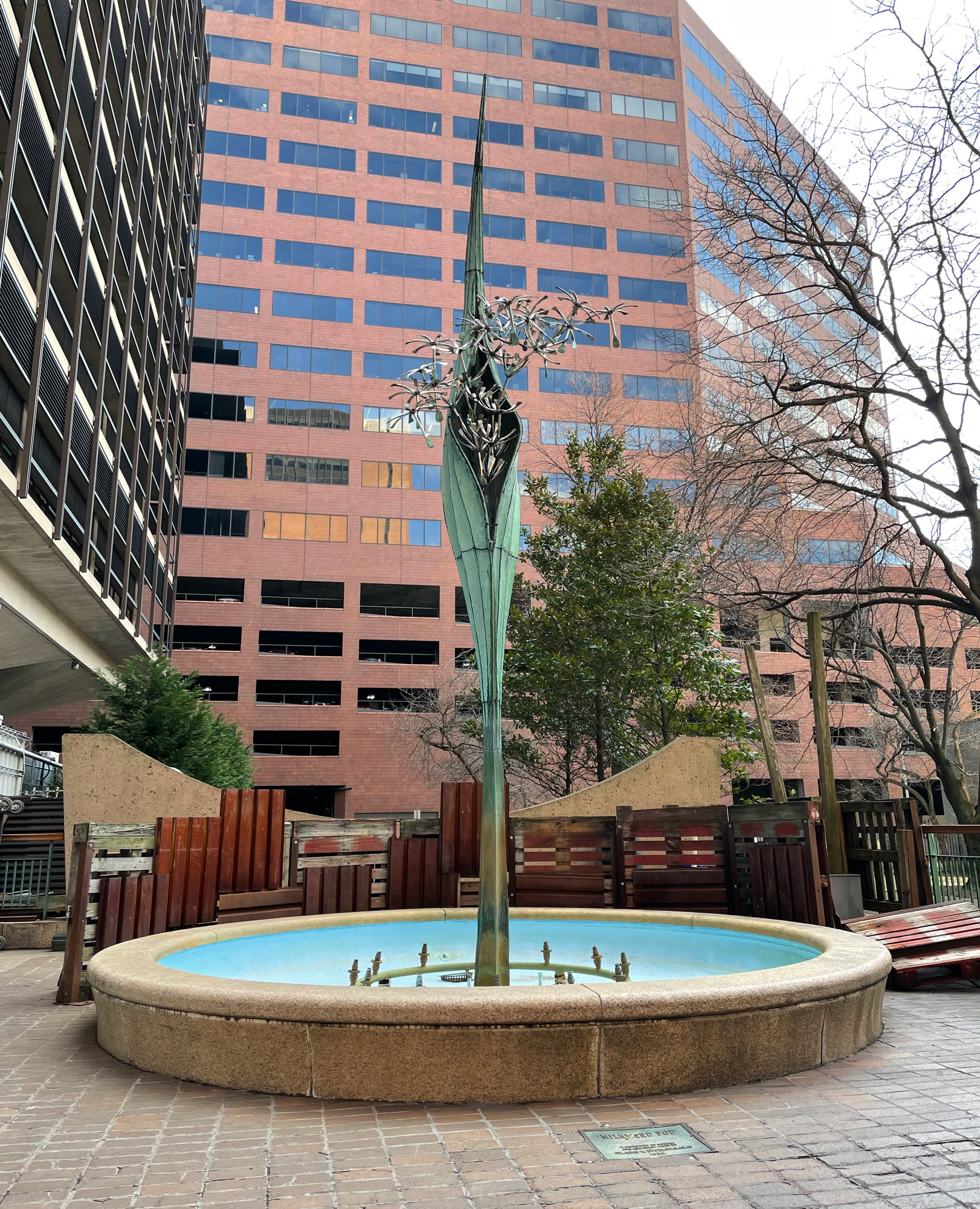 A native of St. Louis, Clark Fitz-Gerald studied at Washington University and the Philadelphia Museum and School of Industrial Art.  His Milkweed Pod, which sits in a fountain, combines a natural image – the release of milkweed into a breeze – with formal, geometric elements. The bright stainless steel seeds contrast with the weathered green copper pod.
In recent years, the courtyard has become the site of a popular summer beer garden designed by Groundswell Design Group.
Adapted from Public Art in Philadelphia by Penny Balkin Bach (Temple University Press, Philadelphia, 1992). Bach is the former Executive Director & Chief Curator of the Association for Public Art.
RESOURCES: