At A Glance
A commemorative statue of legendary Philadelphia boxer Joe Frazier

Depicts Frazier during the "Fight of the Century" in 1971 when he knocked out Muhammad Ali with a left hook

Frazier's fans and family recognize "Smokin' Joe" as the real Rocky of Philadelphia
"Smokin' Joe" Frazier is one of Philadelphia's most famous and beloved athletes. Frazier, born in Beaufort, South Carolina, moved to Philadelphia as a young man to train as a boxer. Following his gold medal win in the 1964 Tokyo Olympics, Frazier turned to professional boxing, with an end record of 32-4-1, including 27 knockouts. His nickname, Smokin' Joe, was created by his longtime trainer, Yancey Durham.
The statue, by artist Stephen Layne, shows the famous boxer at the apex of his career, as one of the most recognized sports stars of his time. The pose is inspired by the one Frazier struck after knocking Muhammad Ali down to the canvas with a powerful left hook in the 15th round of 1971's "Fight of the Century."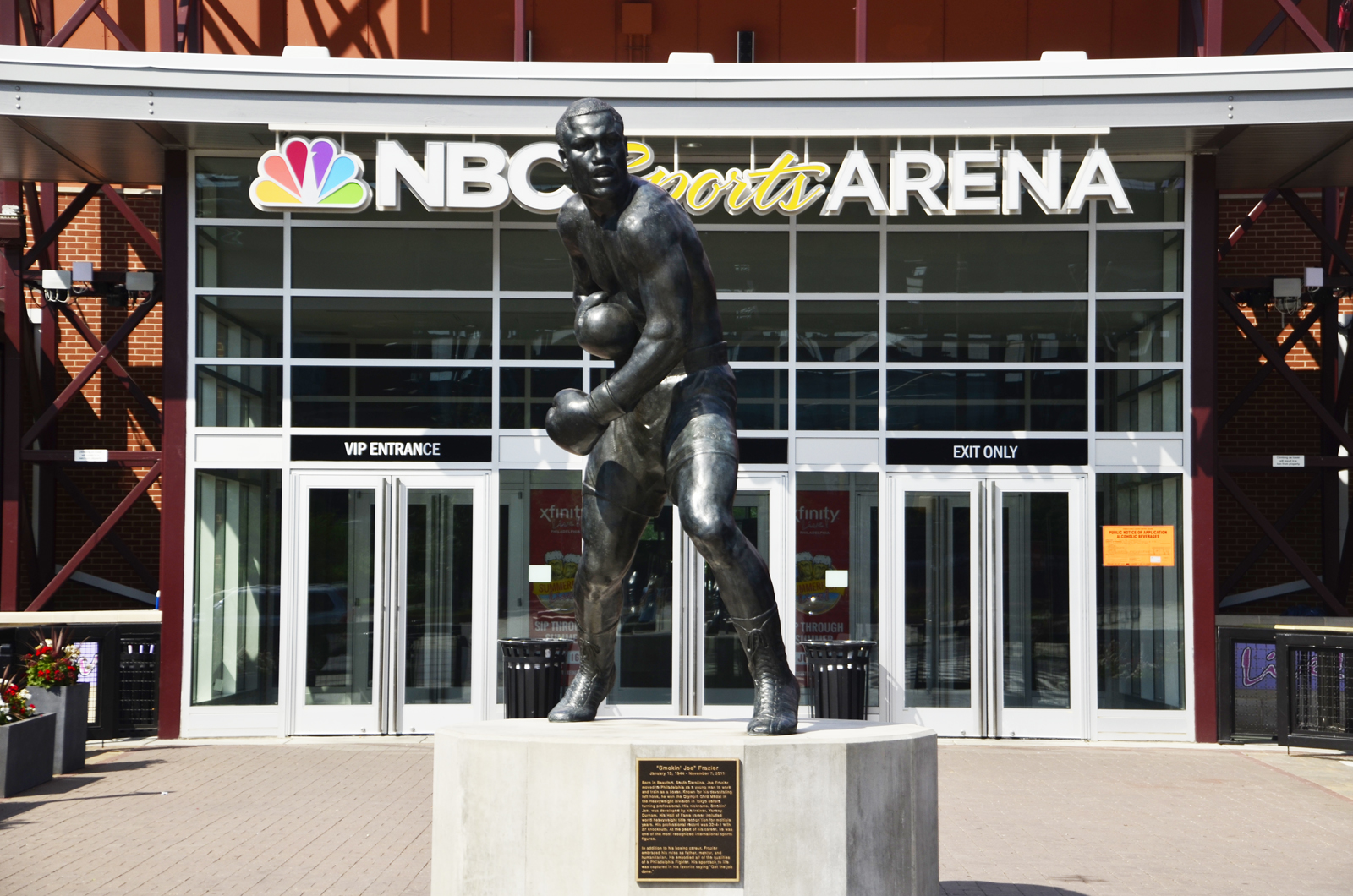 Artist Lawrence Nowlan was originally awarded the commission in 2013, but died unexpectedly a few months later. In 2014, artist Stephen Layne was selected to continue, and the 1,800 lb. artwork was installed in September 2015 at Xfinity Live!. Former Philadelphia Mayor Michael Nutter spoke at the unveiling, and stated that the creation of the statue was a long term aspiration of his, finally realized. Frazier's fans and family were very happy to see this statue installed as they recognize "Smokin' Joe" as the real Rocky of Philadelphia.
Watch The Left Hook Legacy, a documentary by Emmy winner Brad Nau (Comcast Sportsnet) on Stephen Layne and the making of the Joe Frazier statue.
RESOURCES: