At A Glance
Part of the Museum Without Walls: AUDIO program

The second monument commissioned by the Fairmount Park Art Association (now the Association for Public Art)

President James A. Garfield only served 199 days in office

The unveiling of the sculpture was accompanied by parades, a flotilla, and naval and military ceremonies
Following the assassination of James A. Garfield, the 20th President of the United States, the Fairmount Park Art Association (now the Association for Public Art) established a fund to create a fitting memorial. The second monument to be commissioned by the Association, it proved a challenge. Garfield had not been a colorful president during his short term, nor outstanding as a soldier, congressman, or teacher.
Augustus Saint-Gaudens was selected for the commission in 1889. The artist came to America with his family from Dublin in 1848. He apprenticed to a stone cameo cutter at 13 and took evening classes in art and drawing. In 1867 he entered the Ecole des Beaux-Arts in Paris and supported himself by continuing to cut cameos. He spent three years in Rome before returning to New York, where he established a studio.
Early sketches indicate that the Association's committee wanted a standing figure on a pedestal, but Saint-Gaudens preferred to bring the scale of the work down to the viewer and to its "natural environment." Working with his long-time associate, the architect Stanford White, the artist selected the site on East River (now Kelly) Drive. The unveiling was accompanied by parades, a flotilla, and naval and military ceremonies.
Adapted from Public Art in Philadelphia by Penny Balkin Bach (Temple University Press, Philadelphia, 1992).
RESOURCES:

Voices heard in the program:
Frank Bender (1941-2011) was an artist and the leading forensic sculptor in the country. His work has led to the identification of numerous murder victims and the apprehension of fugitive killers.
John Dryfhout is the author of The Works of Augustus Saint-Gaudens and former curator and superintendent of the Saint-Gaudens National Historic Site in Cornish, New Hampshire.
Nancy Tomes is professor and chair in the history department at Stony Brook University. She wrote about the death of President Garfield in The Gospel of Germs: Men, Women, and the Microbe in American Life.
Segment Producer: Ben Calhoun
A program of the Association for Public Art (formerly the Fairmount Park Art Association), Museum Without Walls: AUDIO is an innovative and accessible outdoor sculpture audio program for Philadelphia's preeminent collection of public art.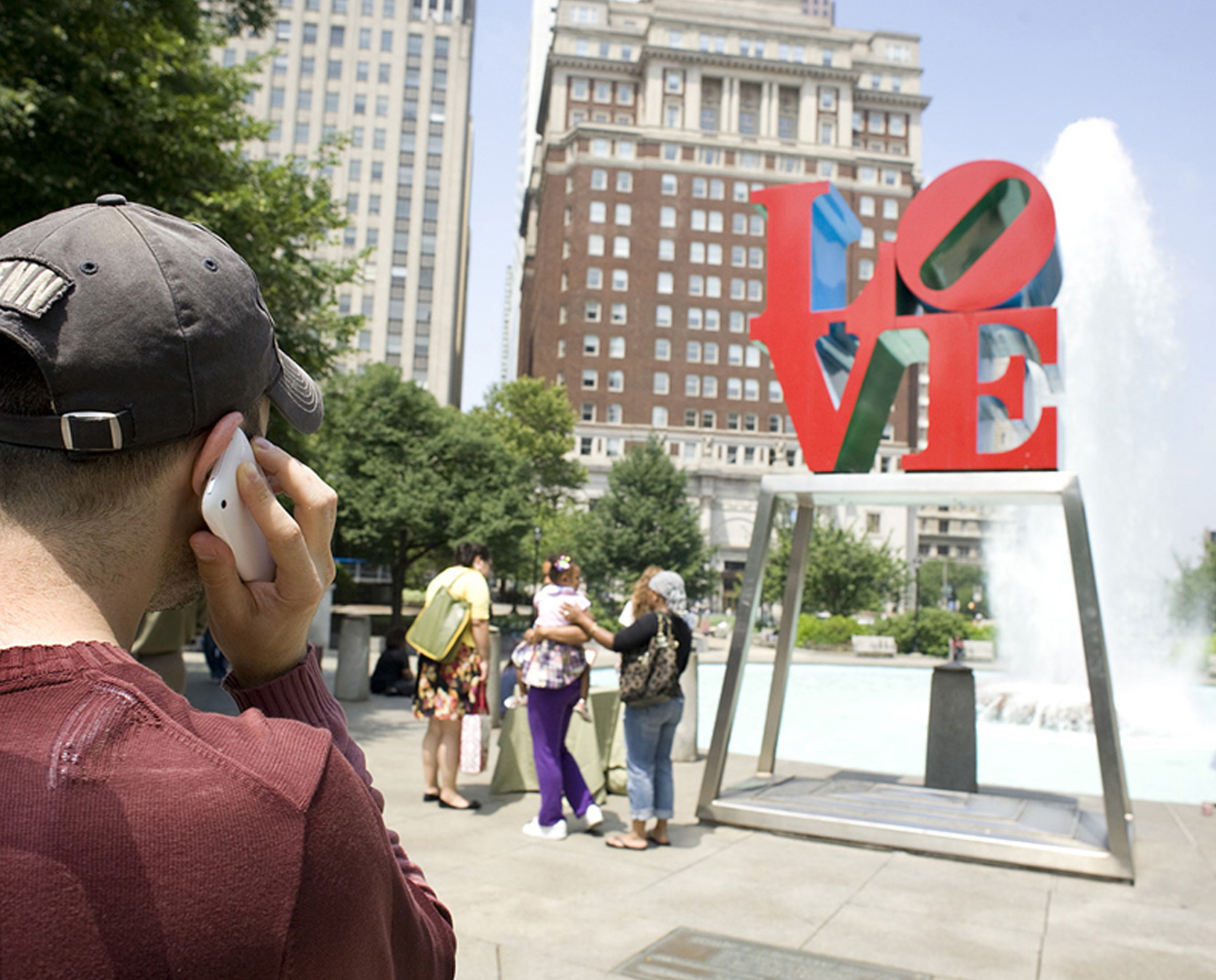 A "multi-platform" interactive audio experience – available for free by cell phone, mobile app, or on our website – Museum Without Walls: AUDIO offers the unique histories that are not typically expressed on outdoor permanent signage.
Unlike audio tours that have a single authoritative guide or narrator, each speaker featured in Museum Without Walls: AUDIO is an "authentic voice" – someone who is connected to the sculpture by knowledge, experience, or affiliation.
Over 150 unique voices are featured, including artists, educators, scientists, writers, curators, civic leaders, and historians.
This artwork is part of the Along Kelly Drive tour