At A Glance
A site-specific work that uses remaining architectural elements of the historic building that stood at the site

The original Greek revival building was designed by Thomas Ustick Walter, architect of the dome of the U.S. Capitol Building

Leftover marble columns from the former building are dispersed around the courtyard, as are local stone and plants native to the area 

Lutz is a local artist known for her use of organic materials, papermaking, and environmental installations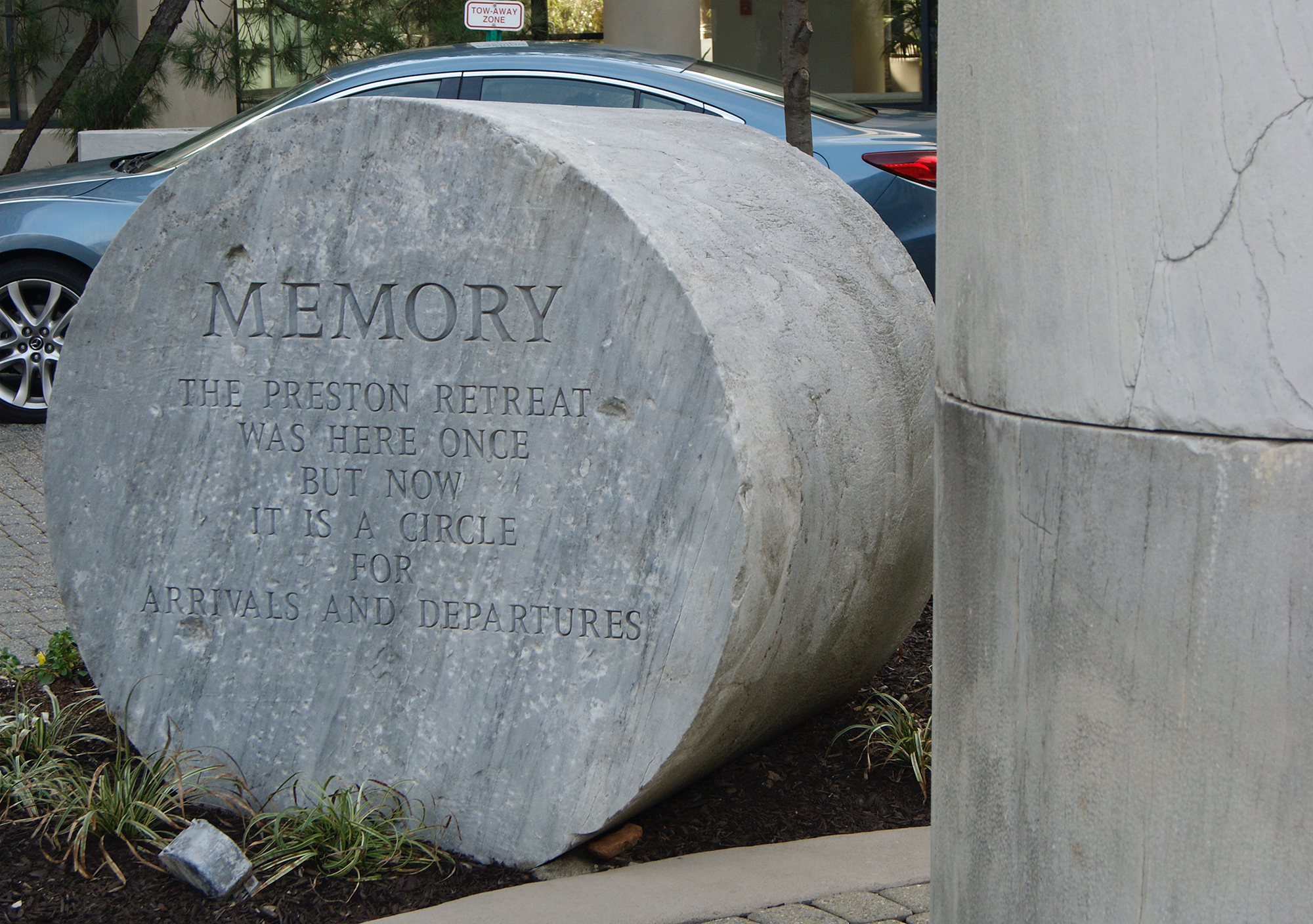 A site-specific installation in the courtyard traffic circle of a condominium complex, Winifred Lutz's How to Retain Site Memory While Developing the Landscape utilizes remaining elements of a historic building that once stood at the site: the Preston Retreat maternity hospital, founded in 1865 for "indigent married women of good character." The Greek revival building was designed by Philadelphia architect Thomas Ustick Walter, known for designing the dome of the U.S. Capitol Building and Founder's Hall at Girard College. 
Lutz's installation includes marble sections from the Preston Retreat building's four massive entrance columns, dispersed around the courtyard. A free-standing marble tablet bears the inscription, "Memory / the Preston Retreat / was here once / but now / it is a circle / for / arrivals and departures." The design also incorporates local stone and planting materials native to the area: paving stones, vintage granite curbs and blocks, blue limestone, mica schist, blue rust granite, Avondale boulders, fieldstone, trees, shrubs, and other plants.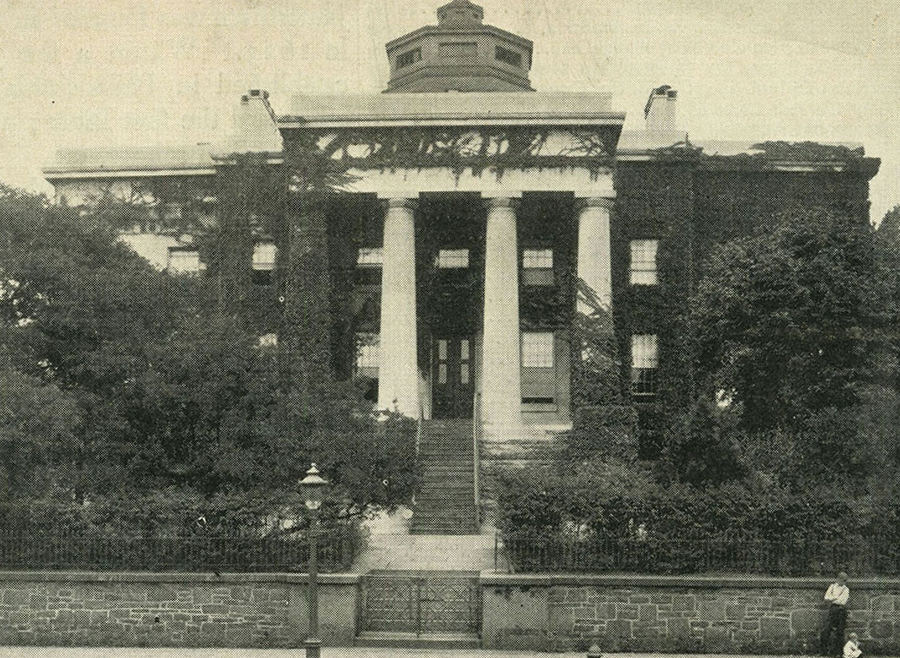 Because the Philadelphia Historical Commission could not find someone to preserve the building when it closed in 1961, it was demolished, and the property went into the hands of the Philadelphia Redevelopment Authority (RDA). When Korman Suites was built on the site years later, the company came into the leftover marble columns from demolition and commissioned Winifred Lutz to create an installation through the RDA's Percent for Art requirement.

A sculptor, fiber artist, and environment artist, Winfred Lutz is known for her use of organic materials, handmade papermaking, and creating site-specific environmental installations. She is a Professor Emerita of sculpture at Temple University's Tyler School of Art in Philadelphia.