At A Glance
A two-acre sculptural landscape designed by Greek American artist Athena Tacha

The design consists of 45 large boulders, 20,000 plantings, terraced gardens, paths, lighting, benches, stones, and more than 50 trees

The public artwork can be seen from a variety of perspectives including from above through a number of high rises surrounding the site as well as on the street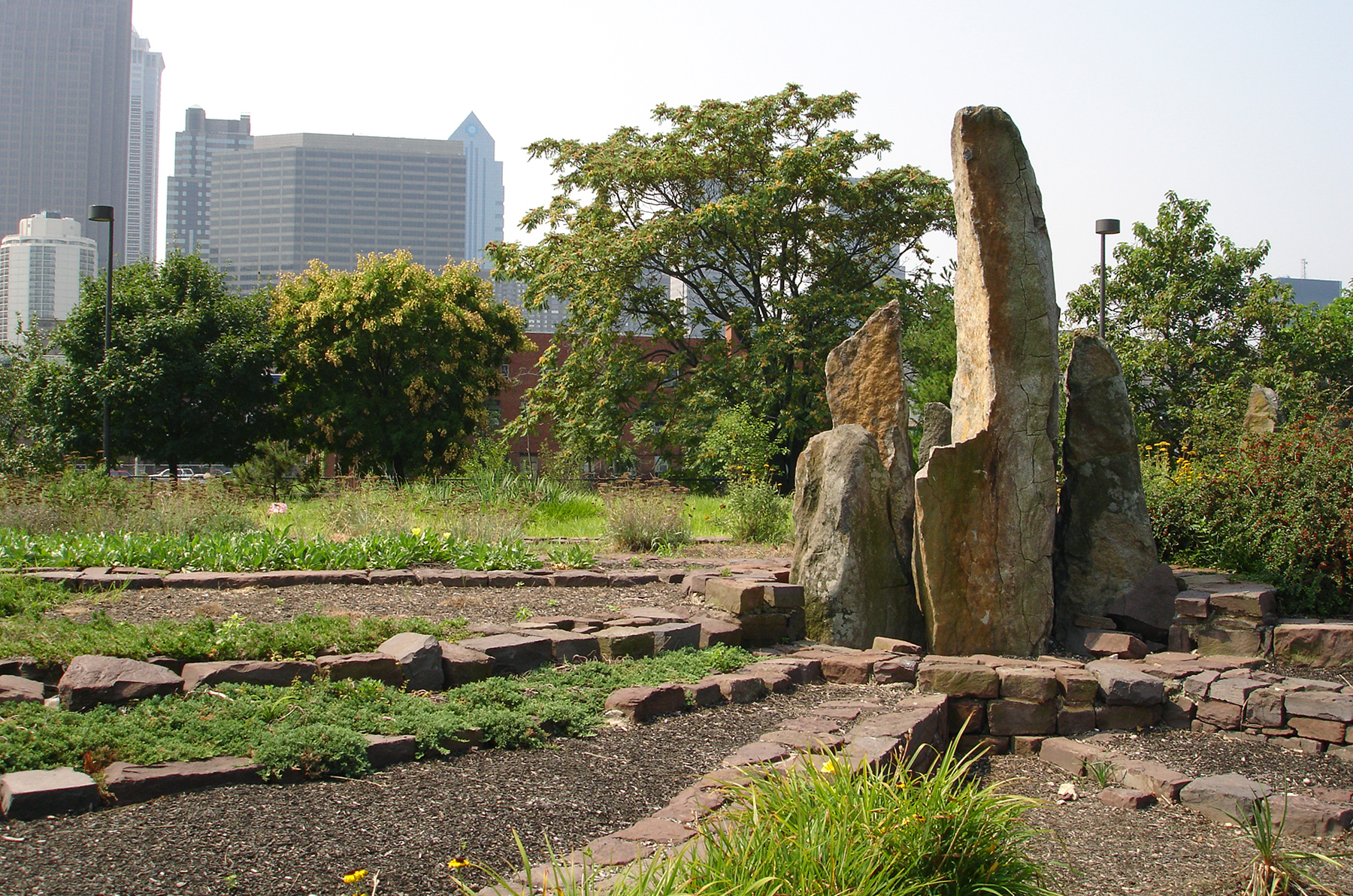 Connections is a two-acre sculptural landscape designed by Greek American artist Athena Tacha who states that she models the land "through terraced gardens, while coloring and texturizing it with plants, trees, and rocks."
The visualization of this rhythmic pattern came from a reading on modern physics where subatomic particles were being described as materialization points of energy…
The artwork was commissioned under the Redevelopment Authority's Percent for Art program in 1981 and dedicated on June 3, 1992 by the Franklin Town Corporation. The design consists of 45 large boulders formed into nine clusters, and 20,000 plantings arranged in multi-tiered, curvilinear terraced gardens, surrounded by asphalt paths with lighting, benches, lawns, and more than 50 trees. The design also includes 2,200 Belgian blocks and 450 tons of argolite, a brown stone from Pottstown, PA.
As described by the artist, "the terraced planters, rising only at half-foot intervals from the north to allow better sun-exposure…form a gently stepped, irregular pyramidal mound. The curves of all terraces converge at nine round clusters of large rocks, which function as nodes for the rhythmic pulsation of the forms. The visualization of this rhythmic pattern came from a reading on modern physics where subatomic particles were being described as materialization points of energy, appearing and disappearing, connected to each other through flows of energy."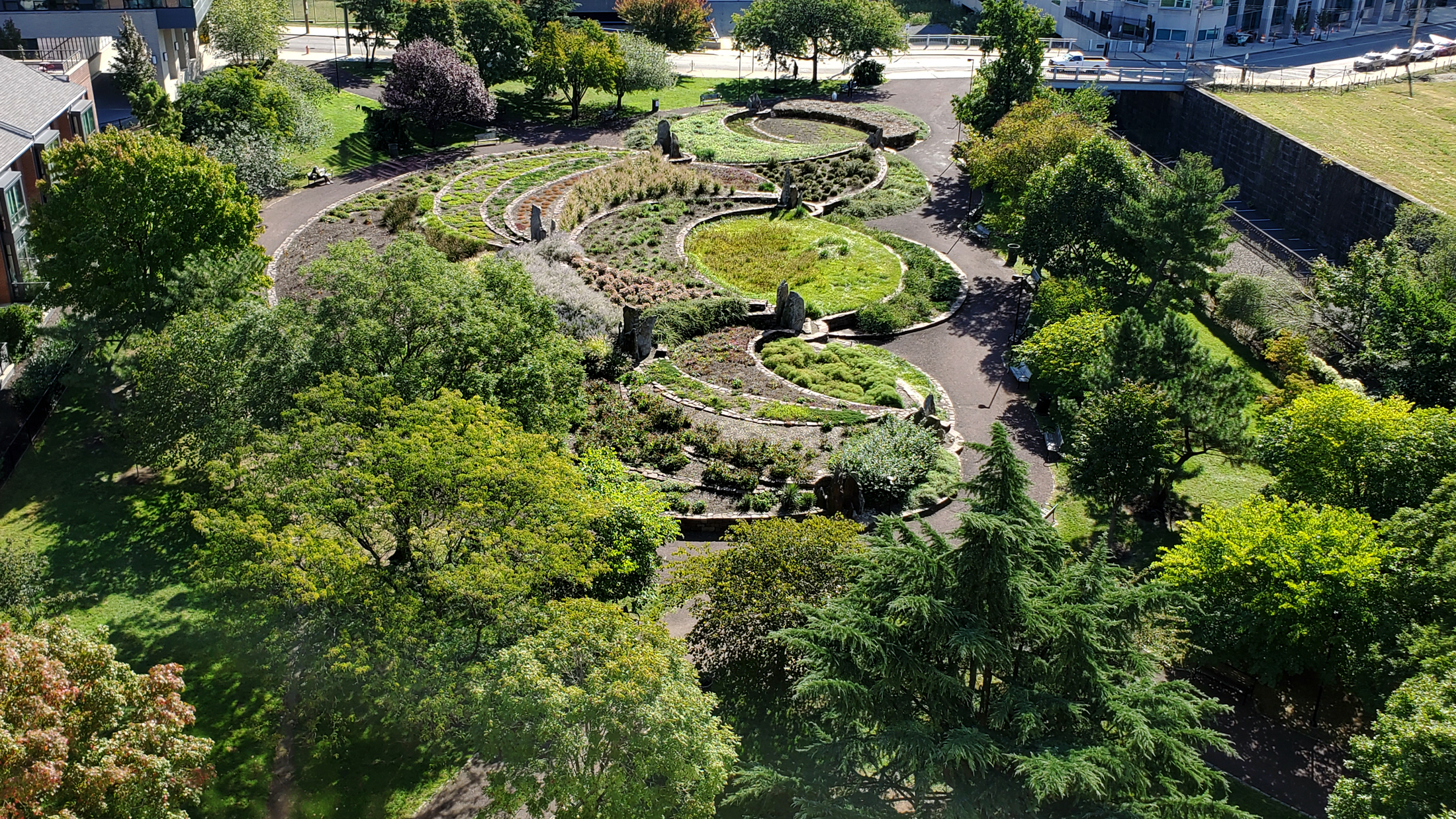 The public artwork can be seen from a variety of perspectives including from above through a number of high rises surrounding the site as well as on the street, which is both physically and visually connected to Franklin Town Boulevard.
RESOURCES: