At A Glance
Commissioned for a new apartment building as part of the Redevelopment Authority's 1% program

Two tall columns are wrapped with banner and ribbon shapes that seem to be fluttering in the breeze

The overall effect is one of frozen motion

The columns and banners were hydraulically bent and formed out of steel plate and bar stock
Albert Paley's steel sculpture frames the entrance of the North X Northwest apartment building – an expansion of the Museum Towers – on N 18th Street. Two tall columns are wrapped with banner and ribbon shapes that seem to be fluttering in the breeze as they extend toward the center of the drive. Each large pillar is flanked by two smaller columns bearing similar ribbons and banners that ripple downward toward the street. The overall effect is one of frozen motion.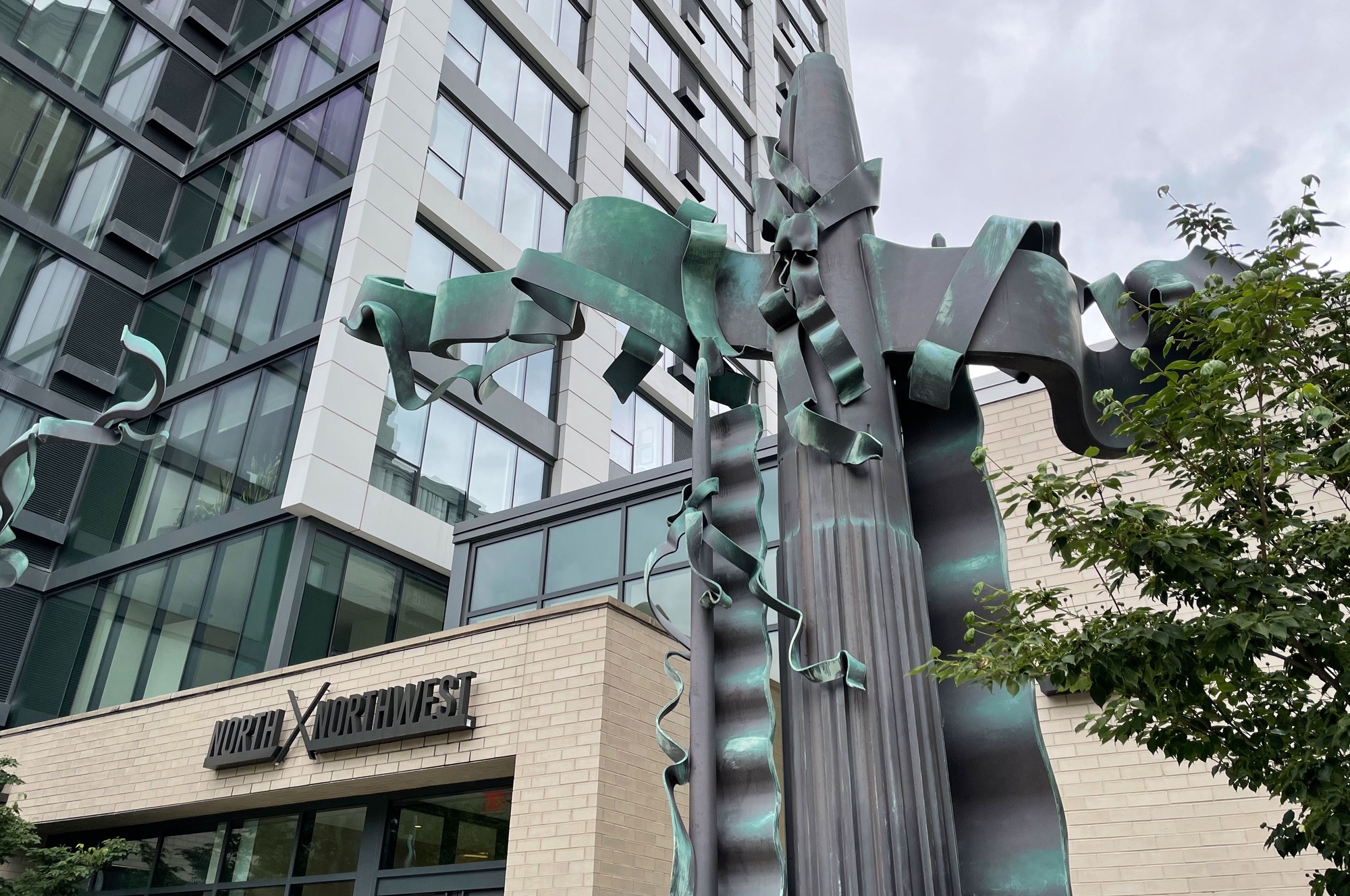 Synergy was commissioned for the Museum Towers apartment building as part of the Redevelopment Authority's Percent for Art program. At Paley's studio in Rochester, the columns and banners were hydraulically bent and formed out of steel plate and bar stock. After welding, hand grinding, and sandblasting, Paley and his assistants painted the sculpture a bronze-green color to harmonize with the architecture. Lights in the circular concrete bases illuminate the massive steel forms at night.
Adapted from Public Art in Philadelphia by Penny Balkin Bach (Temple University Press, Philadelphia, 1992).